Join us for a webinar with world-leading thinker in Behavioural Science and the Vice-chairman of Ogilvy UK, Rory Sutherland.
About this event
This thought-provoking presentation by Rory Sutherland will provide new and emerging trends in behavioural science within mainstream communications. It will give a comprehensive, if not complete, toolset allowing you to understand why we behave the way we behave and make decisions we make. It will allow you to better understand human behaviour during the pandemic and make better decisions when solving complex problems within a community.
Join Rory Sutherland and learn how to create positive change in citizens' everyday choices - from re-visiting their high street and spending their money there instead of online post-pandemic to adopting more climate-friendly practices. This webinar will provide a current approach to behavioural science in the form of a presentation and will be followed by a Q&A session to answer any of your current challenges.
This webinar is designed for:
• Heads of Communications
• Directors of Communications
• Senior communications managers
• Campaign Managers
• Account Managers
About the Course Leader
Rory Sutherland is vice-chairman of Ogilvy UK and is an expert on consumer behaviour, trends and the influence of the internet. He analyses what branding means, what creativity is, and the value of persuasion over compulsion. He is also a technology correspondent for The Spectator, the world's oldest English language magazine. He is the author of Alchemy: The Surprising Power of Ideas That Don't Make Sense.
For more information on Rory Sutherlands/ Ogilvy UK work on social good visit the following link: https://www.ogilvy.com/ideas/behavioural-science-annual-2019-behind-results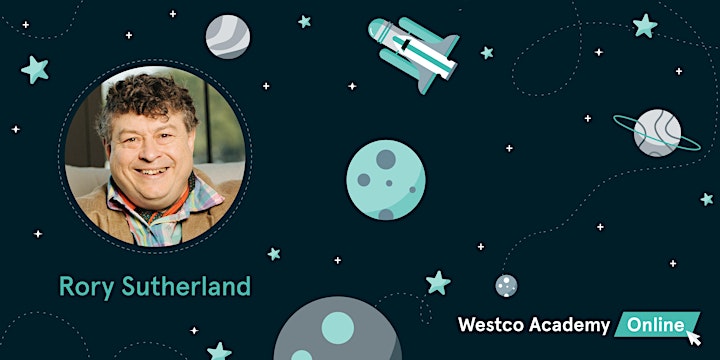 About Westco
Simply put we're an agency that helps clients to change people's lives for the better through strategic communications.
Westco Communications was launched by Westminster City Council in 2003 in response to demand from local authorities and other public sector organisations for evidence-based and cost-effective best-in-class communications services. Since then, we have put informed, strategic communication advice at the heart of decision-making across the public sector.
We've got the public sector's best practitioners providing organisations with director level advice and guidance, excellent campaign strategists, heads of communications that transform client teams, leaders in crisis communications, advertising creatives and copywriters, award-winning social researchers, reputation managers and government relations specialists, all under one roof.
Our Westco Academy is designed to give teams and individuals the best set of tools and insights to deliver the most effective communications and reputation management.
We will be offering training courses in Webinar forms as well as a number of online courses focused primarily on enhancing your digital skills, developed by our agency's Digital Strategy partners.
Visit our website: www.westcocommunications.com