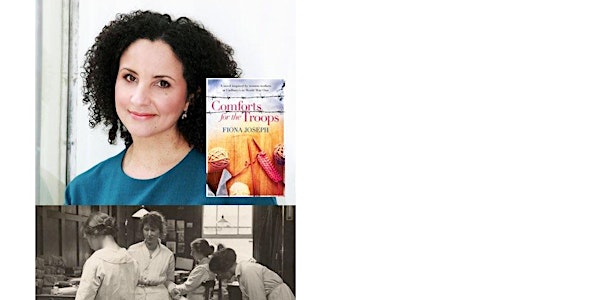 The role of Cadbury women workers during World War One
Location
Gunmakers Arms
93 Bath Street
Birmingham
B4 6HG
United Kingdom
Description
Historical Talk Series. Fiona Joseph – 'The role of Cadbury women workers during World War One'
"More than chocolate bars and knitted socks"
The role of Cadbury women workers during World War One
Join Birmingham author and speaker Fiona Joseph as she delves into the Cadbury Archives to uncover the real life stories of the factory women at Bournville during war-time, and how their efforts on the Home Front inspired her novel, Comforts for the Troops.
Fiona Joseph is also the author of the acclaimed biography, BEATRICE The Cadbury Heiress Who Gave Away Her Fortune.
Fiona's latest book is COMFORTS FOR THE TROOPS – a novel inspired by women workers at Cadbury in World War One
In paperback from Waterstones or Amazon, or to read online with Kindle and Kobo eBook.
Also by Fiona: BEATRICE The Cadbury Heiress Who Gave Away Her Fortune. Available in paperback, Kindle and Kobo eBook