Description
Chris Stark, Chief Executive of the UK Committee on Climate Change, will join us at the University of Leeds to explore the energy implications of the Government's new target for net zero greenhouse gas emissions by 2050.

Achieving this ambitious target demands fundamental changes to the way that energy is generated, distributed and used. This will require not only new technologies, but also new policies, governance, business and finance models, and an understanding of their wider impacts on our economy and society.

Hosted by Energy Leeds and the Priestley International Centre for Climate, this event will bring together key stakeholders from academia, industry, government and civil society to discuss the range of solutions available and what further research is needed to deliver these.

Following a keynote presentation from Chris Stark there will be the opportunity for in-depth discussions with a panel featuring:
Prof Piers Forster, Professor of Climate Physics, University of Leeds, member of the UK Committee on Climate Change
Lindsay McQuade, Chief Executive Officer, ScottishPower Renewables
David Powell, Head of Environment & Green Transition, New Economics Foundation
Prof Julia Steinberger, Professor of Social Ecology & Ecological Economics, University of Leeds
A drinks reception will conclude the afternoon.
---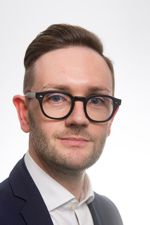 Chris Stark
Chief Executive of the UK Committee on Climate Change
Chris Stark is the Chief Executive of the UK Committee on Climate Change, the public body tasked by the Climate Change Act to be the independent authority on tackling climate change. Chris leads a team of analysts and specialists, offering expert insight into the challenges of reducing emissions and adapting to the changing climate.
Chris has wide experience in government. He has designed economic policy in Whitehall, including in HM Treasury and the former Department for Business, Innovation and Skills. He was previously Director of Energy and Climate Change in the Scottish Government, leading the development of the Scottish energy and climate strategies.
Chris speaks regularly on the transition to a zero carbon economy and the need to confront climate change with urgency.
---
Directions to Conference Auditorium 2: The entrance to the venue is located behind The Edge sports centre on the University of Leeds campus. Further details will be provided in the joining instructions.
---
Header image courtesy of the UK Committee on Climate Change Net Zero report