Description
Chris Stark, Chief Executive of the UK Committee on Climate Change, will join us at the University of Leeds to explore the energy implications of the Government's new target for net zero greenhouse gas emissions by 2050.

Achieving this ambitious target demands fundamental changes to the way that energy is generated, distributed and used. This will require not only new technologies, but also new policies, governance, business and finance models, and an understanding of their wider impacts on our economy and society.

Hosted by Energy Leeds and the Priestley International Centre for Climate, this event will bring together key stakeholders from academia, industry, government and civil society to discuss the range of solutions available and what further research is needed to deliver these.

Following a keynote presentation from Chris Stark there will be the opportunity for in-depth discussions with a panel featuring:
Prof Piers Forster, Professor of Climate Physics, University of Leeds, member of the UK Committee on Climate Change
Lindsay McQuade, Chief Executive Officer, ScottishPower Renewables
David Powell, Head of Environment & Green Transition, New Economics Foundation
Prof Julia Steinberger, Professor of Social Ecology & Ecological Economics, University of Leeds
A drinks reception will conclude the afternoon.
---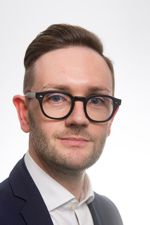 Chris Stark
Chief Executive of the UK Committee on Climate Change
Chris Stark is the Chief Executive of the UK Committee on Climate Change, the public body tasked by the Climate Change Act to be the independent authority on tackling climate change. Chris leads a team of analysts and specialists, offering expert insight into the challenges of reducing emissions and adapting to the changing climate.
Chris has wide experience in government. He has designed economic policy in Whitehall, including in HM Treasury and the former Department for Business, Innovation and Skills. He was previously Director of Energy and Climate Change in the Scottish Government, leading the development of the Scottish energy and climate strategies.
Chris speaks regularly on the transition to a zero carbon economy and the need to confront climate change with urgency.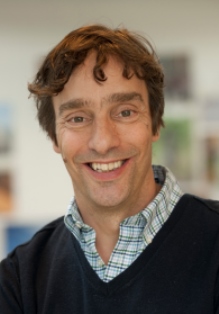 Piers Forster
Director, Priestley International Centre for Climate
Piers Forster is Director of the Priestley International Centre for Climate and Professor of Physical Climate Change at the University of Leeds. He holds the post of climate scientist on the government's Committee on Climate Change.
Piers has played a significant role authoring Intergovernmental Panel on Climate Change (IPCC) reports, and currently has a coordinating lead author role for the IPCC sixth assessment report. As well as his research career, he established the forest protection and research charity, the United Bank of Carbon and has a number of roles advising industry, including membership of the Rolls Royce Environment Advisory Board.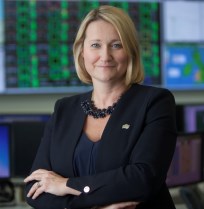 Lindsay McQuade
CEO ScottishPower Renewables
Lindsay McQuade is Chief Executive Officer of ScottishPower's Renewables Business. She is responsible for the operation of over 2 GW of onshore wind and the development, construction and operation of future developments and storage plant across the UK and Ireland.
Prior to her appointment as CEO, Lindsay was the Policy & Innovation Director of ScottishPower Renewables, having held a number of strategic roles across ScottishPower over the last 20 years.
Lindsay is a board director at Renewable UK and former director at Scottish Renewables, helping to shape and inform the policy and regulatory environment for deployment and integration of renewable generation across the UK.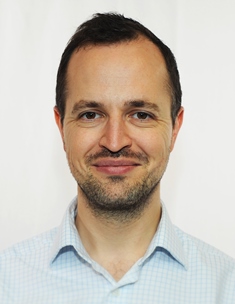 David Powell
Head of Environment & Green Transition, New Economics Foundation
David joined NEF in 2016 following a decade of research, advocacy and campaigning on economics and climate at Friends of the Earth.
He leads a team of researchers at NEF that deliver policy, convening and thought leadership on how to ensure a radical and rapid response to ecological and climate breakdown which actively delivers social justice. His particular areas of expertise are the dynamics of local transition, with a particular focus on how to ensure decarbonisation does not hollow out communities and workforces that are particularly reliant on high-carbon jobs. He also has expertise in green taxation, fossil fuel subsidies, and the political economy of climate change in the UK.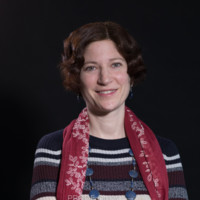 Julia Steinberger
Professor of Social Ecology & Ecological Economics, University of Leeds
Prof. Julia Steinberger researches and teaches in the interdisciplinary areas of Ecological Economics and Industrial Ecology. Her research examines the connections between resource use (energy and materials, greenhouse gas emissions) and societal performance (economic activity and human wellbeing). She is interested in quantifying the current and historical linkages between resource use and socioeconomic parameters, and identifying alternative development pathways to guide the necessary transition to a low carbon society.
She is the recipient of a Leverhulme Research Leadership Award for her research project 'Living Well Within Limits' investigating how universal human well-being might be achieved within planetary boundaries. She is Lead Author for the IPCC's 6th Assessment Report with Working Group 3.
---
Directions to Conference Auditorium 2: The entrance to the venue is located behind The Edge sports centre on the University of Leeds campus. Further details will be provided in the joining instructions.
---
Header image courtesy of the UK Committee on Climate Change Net Zero report
Organiser of The role of energy in meeting the UK's net zero greenhouse gas targets