A three lunchtime seminars talking about the different aspects of climate repair on the road to COP26
About this event
The lunchtime series will be composed of 3 lunchtime events, of 90 mins each, over three consecutive weeks.
The series are opened to the general public, journalists, students, academics and anyone interested in the topic.
We will be updating the content as soon as we finished the programme. In the meantime, below you can find a summary title of each talk.
Talk 1: Why we need to talk about Greenhouse Gas Removal: Oct 5 12-1330GMT
Talk 2: Creating the economic, political and legal ecosystem necessary for protecting climate and biodiversity: Oct 12 12-1330GMT
Talk 3: The role of the oceans in tackling climate change: Oct 19 12-1330GMT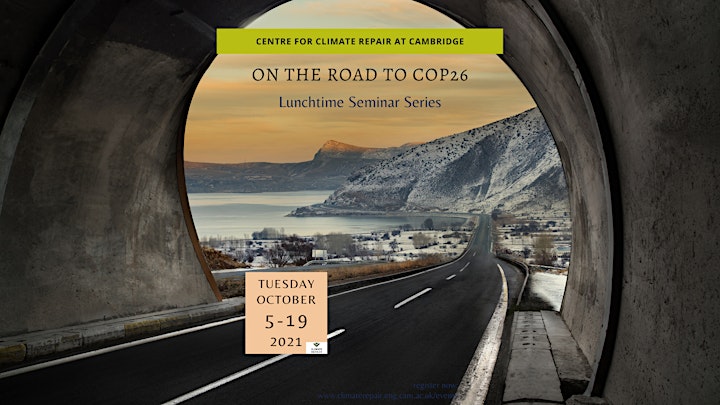 Organiser of The role of the oceans in tackling climate change