The Role of the Sales Manager in Building High Performance Sales Teams
Description
You are invited to attend a presentation to hear the results of leading edge research undertaken by Jeremy Noad for his Doctorate in Business Administration.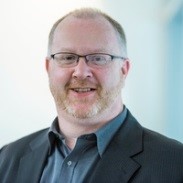 In our post-global recession environment, salesforce effectiveness is crucial for business practitioners as well as for academics interested in how sales effectiveness can be maximised. This points the spotlight at how sales managers, through their leadership of sales people, can ensure salesforce effectiveness.
Jeremy is a Fellow of the Institute of Sales and Marketing Management (ISMM) and a Founding Fellow of the Sales Leadership Alliance as well as a Fellow of the RSA. In his doctoral research, Jeremy focused on the issues for Multinational Corporations. His research examines how chief sales officers from different countries understand salesforce effectiveness and the role that sales managers play in creating effective sales teams.
Jeremy's research is highly relevant to those who are interested in identifying the drivers of salesforce effectiveness and the contribution of the sales manager's role in creating an effective salesforce.
For location information please see the webpage.

Date and Time
Location
Anglesea Building, Room 1.67
University of Portsmouth Business School
Anglesea Road
Portsmouth
PO1 3DJ
United Kingdom