Description
An intimate family friendly festival.
Nestled in the stunning Cotswold countryside, featuring a delicious mix of music and entertainment and attended by a crowd of people so lovely you'll think we hand picked them ourselves!
It can only be The Rollright Fayre 2018...
PLEASE NOTE - WE HAVE A NEW 'PAY WHAT YOU CAN' TICKET STRUCTURE
Rollright is a truly independent festival sponsored by it's ticket holders - our entire budget comes from ticket sales and the onsite bar – and that's it!
This year we invite you to choose what you pay for your ticket based on your financial circumstances and how much you would like to support this independent festival and see it continue.
We are also asking everyone to make a donation to the continued running costs of the Fayre - every penny goes to keeping this event independant, intimate and awesome!
Please be as generous as you can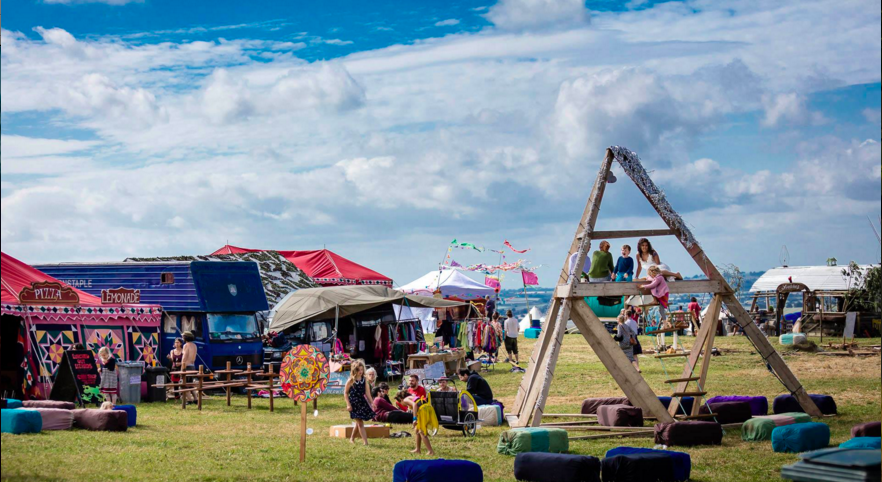 FAQs
Are tickets refundable?
Once purchased, tickets are non-refundable and cannot be transferred to a third party.
Can I bring my dog?
We operate a strictly NO DOGS policy. Guide dogs are welcome but must be arranged prior to the event.
Can I use my card onsite?
Please note that the entire festival is CASH ONLY (bars, stalls and gate) It's a drive to the nearest cashpoint so please make sure that you bring enough cash for the weekend to minimise trips off site.

Do you sell day tickets?
We only sell limited day tickets under special circumstances and by proir arrangement.
Please purchase your weekend ticket in advance to enjoy all the Fayre has to offer.
Do I have to bring my printed ticket to the event?
All you need is the name and e mail address you used to book the tickets.
Are there ID requirements or an age limit to enter the event?
Please note that if you are lucky enough to look under 21 then please bring some ID for the bar.
It is also advisable for children who look older than 12 or 17 (depending on which ticket they have) to bring some ID.
What can/can't I bring to the event?
We operate a strictly NO DOGS policy. Guide dogs are welcome but must be arranged prior to the event.
Drugs are no more legal onsite than they are off so please don't bring any illegal subtances.
No personal sound systems (it's a small site and there is plenty of music in the main arena).
No fire's are permitted in the campsite - please enjoy the festival fires around the site.
We kindly request that you support the onsite bars and minimise the amount of alcohol that you bring onto site. The bars are locally stocked and reasonably priced, supporting them hugely helps to finance the event.
Alcohol in excess of reasonable personal consumption may be confiscated
We operate a NO GLASS policy, please do not bring any on site