A very special Wedding Fair in keeping with Royal Windsor, meet outstanding exhibitors and enjoy two fashion shows at this unique venue.
About this event
An imaginative and simply wonderful wedding fair with a seasonal, festive feel featuring over 60 informative exhibitors held at the historic and iconic Royal Windsor Racecourse.
There are superb fashion shows throughout the day featuring the latest bridal gowns and bridesmaid dresses often with menswear and great live entertainment too.
Demonstration of products and services key to your special day will be available to enjoy and knowledgeable staff from the venue will be available to discuss your wedding ideas and to offer advice.
A truly special wedding fair for a unique wedding venue.
Admission and Car Parking are free of charge.
We look forward to meeting you.
Please click here to find out more and to reserve your arrival time
A warm welcome awaits, and we look forward to meeting you.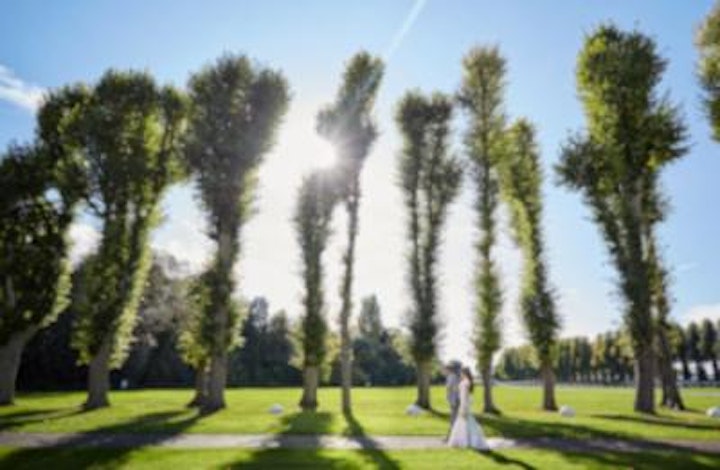 About The Royal Windsor Racecourse
Set amongst 165 acres of beautiful countryside, gardens and woodlands on the banks of the River Thames, within sight of Windsor Castle, the Royal Windsor Racecourse retains its historic character, providing the perfect setting for your special day.
Royal Windsor Racecourse offers a versatile venue of beautiful surroundings perfect for your wedding. Your guests enter an island of unspoilt countryside along a sweeping tree lined approach. A beautiful riverside setting with vast lawns and gardens which provide the perfect backdrop for you to hold your dream wedding.
Our event rooms have beautiful panoramic views of the racecourse and lawns, the River Thames and beyond.
Our idyllic wedding setting includes a choice of indoor and outdoor spaces for ceremonies and receptions and manicured grounds, where you can take beautiful photos capturing memories to last forever.
A short gallop from London, it is just one mile from Windsor Town Centre. This unique space boasts a fantastic mix of urban and rural surroundings, with a taste of the country within reach of London. You and your guests can also arrive by river boat, creating a unique experience for your special day.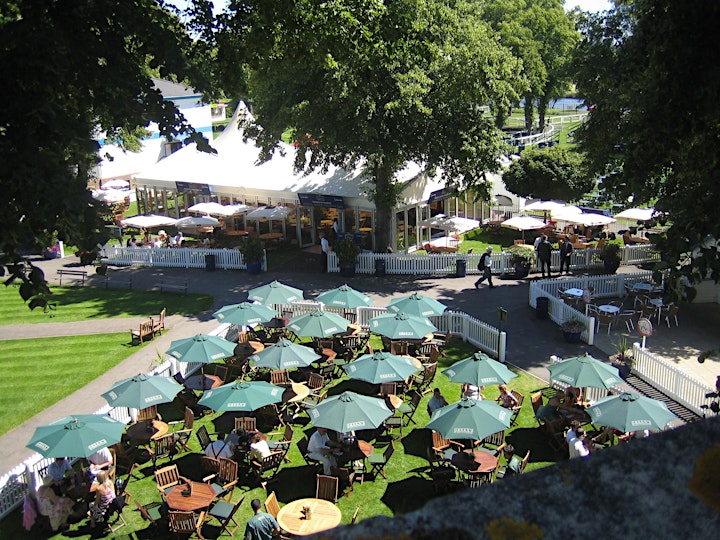 Organiser of The Royal Windsor Racecourse Festive Wedding Fair
Planning your Big Day can be one of the most enjoyable and exciting times for you, your family and friends, but where to start?
For over 30 years we've been working with leading wedding venues and inspirational exhibitors to create local Wedding Fairs that provide a unique opportunity to experience and meet (face-to-face) in a relaxed informal atmosphere wedding services and products that you might choose for your special day.
Each Wedding Fair is held within beautiful, prestigious Wedding Venue where knowledgeable staff are present to offer guided tours and to answer any questions or just to offer advice.
Whether you're looking for a designer wedding dress, bespoke wedding rings, a sumptuous cake, a walking table or even a brass band all have been present at our wedding fairs, the type of products and services on display will certainly intrigue and enthral. Many exhibitors offer free examples or tasty treats (subject to COVID-19 rules and regulations) whilst others have exclusive offers, free gifts and much more besides.
When planning a wedding the number of permutations, products and services is endless, our exhibitors offer a wealth of experience and are always happy to provide invaluable tips and advice so do make sure to engage with them when visiting one of our wedding fairs.
Many of our wedding fairs have fashion shows, these provide the perfect opportunity to see the dress of your dreams professionally modelled on the catwalk, often menswear is shown too plus outfits for the little ones. The fashion shows also provide a great showcase for musicians, magicians and so much more besides, so be sure to take a seat, relax and enjoy.
We hope that enjoy our wedding fairs and that you find them both enjoyable and informative, please register with us and pop along. We look forward to meeting you.Click here to start your planning.