Sales Have Ended
Ticket sales have ended
Congratulations on your booking and Thank You for being part of our wonderful event! Look out for your email confirmation & e-ticket from eventbrite with full details on the event and day. Best Wishes from The Rustic Hampshire Wedding Boot Fair & Hants Events Team.
Sales Have Ended
Ticket sales have ended
Congratulations on your booking and Thank You for being part of our wonderful event! Look out for your email confirmation & e-ticket from eventbrite with full details on the event and day. Best Wishes from The Rustic Hampshire Wedding Boot Fair & Hants Events Team.
Description
---
---


THE RUSTIC WEDDING BOOT FAIR - 2018


---
---



---
---
THE RUSTIC WEDDING BOOT FAIR
Brought to you by Hants Events
---
---
SUNDAY 13TH MAY 2018
Buyers visit from 11:00am to 3:00pm


Set in the stunning Titchfield Wedding Venue Courtesy of Kissing Gate Events
---
---
The NEW Rustic Wedding Boot Fair!


Hants Events is pleased to announce new Rustic Wedding Boot Fair. The venue for this event is courtesy of Kissing Gate Events who offer this perfect countryside setting for bespoke weddings. Held under a beautiful Marquee and Bell Tents to keep you shaded and dry, surrounded by stunning scenery at an idyllic outdoor wedding venue in Titchfield.
SUNDAY 13TH MAY 2018
Buyers visit from 11:00am to 3:00pm

---
A NEW Rustic Wedding Boot Fair Outdoor style!
We are super excited that the New Rustic Wedding Boot Fair is being held in the most beautiful setting, outdoors and undercover in Titchfield, offering 360 degrees of views, nestled amongst growing strawberries and rows of fruitful raspberry bushes. Unlike our regular indoor boot fairs, (which of course are great!) the outdoor space will allow exhibitors the opportunity to show off Wedding Transport, Horse and Carts, Mobile Bars and much more enabling them to be seen in all their glory. For those who love their dogs involved, (and why not?!) you are very welcome to bring them along too!
Wedding Boot Fairs are fantastic events that help brides to create their very own DIY weddings! They enable recently married brides to share & sell their pre-loved & nearly new wedding items; from wedding dresses, bridesmaid dresses, favours, props, sweet carts, mother of the bride outfits, jewellery, chair covers, bunting, table decorations, accessories and much, much more……..
On the day there will be lots of recently married brides with hundreds of fantastic items for sale and ideas to share. Small and local wedding businesses and service providers such as photographers, planners, cake makers, suppliers will be on hand to help you create your perfect day. We will also be trialing a few wedding crafters too for some fantastic craft items and ideas perfect for the thrifty bride!
This is a great event to turn your pre-loved wedding items into some extra cash and pass them onto another Bride2Be to enjoy! Equally, if your looking for inspiration as well as wedding items generally only used once, at much less than what you would pay for new, look no further! You can save hundreds of pounds whilst keeping it 'green' and recycling lots of pre-loved items and goodies!
Outside in the fields take a look at wedding vehicles, horse & carriages and under the marquees all the sellers and exhibitors. You will find newly constructed WC facilities which of course will be available for use on the day. With so much to see and do there's no need to rush off! The Rustic Wedding Boot Fair aims to keep you entertained all afternoon, there will be an array refreshments and food on offer, so take a seat on a hay bale, enjoy Afternoon Tea and a sip of Victorian Lemonade whilst listening to live music and soak up the scenery. Well behaved dogs are very welcome too, just ensure that they remain on the lead at all times and of course please pick up after them.
Spaces do get booked up quickly at Wedding Boot Fairs as they are incredibly popular and well attended with hundreds of visitors and buyers, so rest assured that you probably won't be taking much home if you're selling!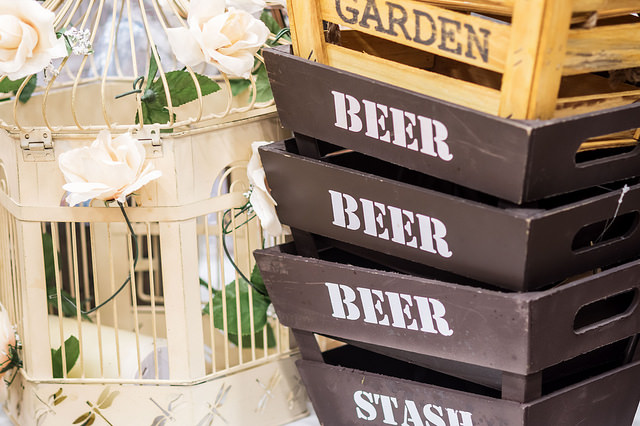 Sellers
Set up in peace from 9:00am - 10:45am. Park close to the marquees or bell tents, unload, set up your table and space, park your car and sit down ready for the brides 2 B! It's £14 for a space for brides to sell pre-loved wedding items, bring along your own table, seating and hanging rail if needed. If you would prefer to hire a table from us on the day (large sturdy rustic table) then you can at an additional cost of £4 at the time of booking (there are a limited amount available and you must cover tables with a table cloth). Wooden benches can also be hired at £2.50 per bench with enough to seat two to four people.
Wedding Businesses or Suppliers
Wedding business & service spaces are available at the Rustic Wedding Boot Fair to promote or sell. Spaces are from £25 for the day. We would prefer not to duplicate too many types of services etc, so if there are too many booked you may be notified and we reserve the right to cancel and refund your booking, so please book early to avoid disappointment or get in touch before doing so. Please check the categories when booking the spaces. Wedding suppliers/businesses that are attending this event must have relevant public liability insurance and bring a copy on the day. This does not apply for private brides selling at this event only businesses/suppliers. Limited electricity may be available on the day so please make separate request for this before booking. A fee of £5 payable to the venue on the day will be applicable.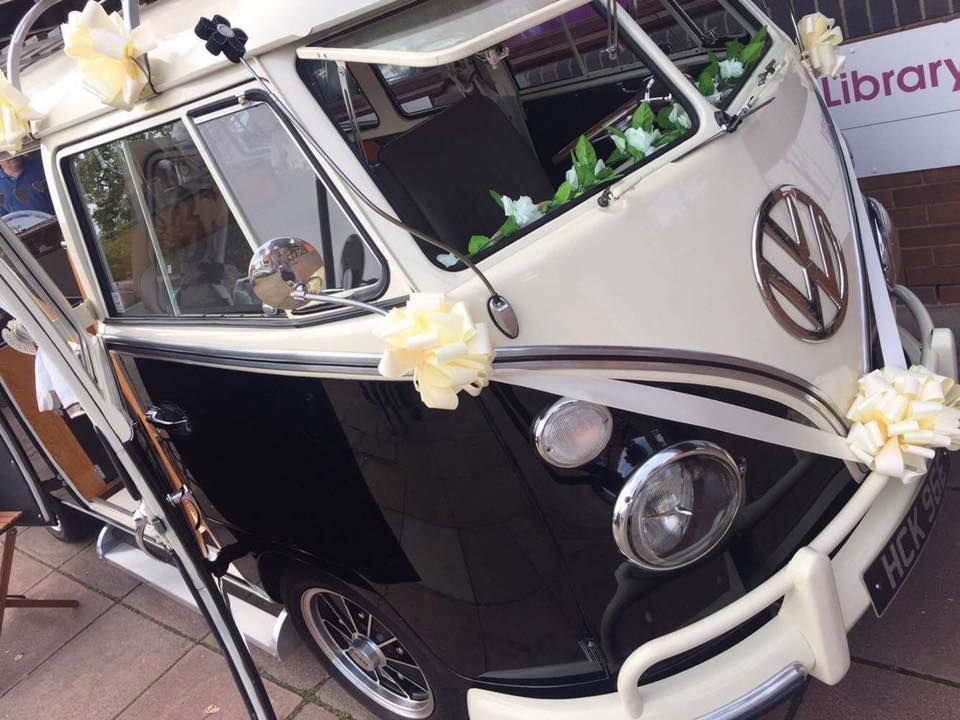 Cancellations & Refund Policy
If you decide to cancel part or all of your booking before the event, you can request a refund and this will be given no matter what the reason subject to a £5 administration fee per booking (up to seven days before the event). This covers all and any unrecoverable charges, fees and costs involved as well as the risk of non - re-sale. For cancellations & refund requests seven days or less before the event, these will not be entitled to any refunds under any circumstances. Bookings are non transferable. We cannot control the weather, whilst the majority of the event is undercover, should extreme or dangerous weather pose a real threat to the safety of our exhibitors or visitors, we reserve the right to cancel this event. In the event of this unfortunately happening, sadly we regret we could not offer refunds.
Guidelines
When setting up please keep the safety of visitors in mind. Don't overload your table or pile items dangerously, especially with breakables. If you think you have too many items to safely display on one table then perhaps think about having a double space to accommodate. Sellers and exhibitors must not lean any items against the poles or fabric sides of the marquee under any circumstances. The team will be monitoring the venue and if they feel anything poses a risk they will advise, to keep the event safe and as accident free as possible for everyone. Strictly No packing away before 3:00pm. Visitors have paid to see a venue full of wonderful wedding items for sale, it's unfair when some tables start to remove their items early before the end of the sale. No vehicles will be allowed on site before 3:00pm.
Parking
All sellers are required to park their vehicles nearby in the sellers field car park by 10:30am. No vehicles will be permitted on the main site after this time. Parking is free for the whole event.
Useful Tips & Information
We recommend you bring a nice table cloth and arrange your lovely wedding items so that buyers can see and easily look at them. Not everyone likes to rummage or bend down, so try and display items that attract attention and can be clearly seen. Make sure you bring plenty of change (lots of £10 & £20 notes used first thing) and bags/boxes are always handy for those who purchase a lot! Be prepared to haggle! Try to be reasonable with the amount you're asking. If you ask for far too much you will probably go home with exactly the same amount you arrived with! There will be food & refreshments available throughout the day. On-site toilets available. You must take all your rubbish with you at the end of the day.
Buyers
Brides2Be you will LOVE this event! Unlike any other traditional wedding fair, here you will be inspired and leave with some wonderful wedding items and gain some fresh, on-trend ideas! There will be hundreds of wedding items to suit all styles and tastes that you'll want to snap up for your special day! Don't forget to bring friends & family along for second opinions and for extra pairs of hands to help you carry all your newly purchased items! Arriving early will give you the largest variety to choose from first. However, being last to leave is also a great way to grab last minute bargains as stall holders hope for those end of day sales, start to pack away and don't want to take things home.
*Be sure to take your Brides to Be only FREE GOODY BAG as you arrive (whilst stocks available, min 200 bags).
The event is outdoors set within working farmland, whilst we offer the shelter of marquees and tents, please come prepared with appropriate foot-ware for fields! Please consider this if visiting with buggies or pushchairs.


Not all stall-holders have carrier bags, so remember to bring your own bags. Take a tape measure for clothes and accessories. Take a pen and paper in case you want to note down a sellers phone number. A colour swatch is also a good idea incase you want to 'match up'. It also helps to have a decent amount of small change and money as many sellers quickly run out of change or don't have enough first thing. Please be courteous to stallholders, these are their cherished wedding items that made their day special, they are hoping you might like them for yours. Some select wedding services will be in attendance on the day, so do take the time to say hello, you might find the perfect one for your special day. Have some fun, enjoy the live singing and music, refreshments, entertainment and if you have any problems please see the team on the day. Even stop for lunch and carry on shopping after!
Dogs are also welcome so don't forget them! (well behaved and on leads at all times).
Parking is free. Entry into the fair is £1, under 12's and four legs free! No need to pre-book, simply arrive and pay on the gate!
Disabled or Special Needs Visitors
As this is an outdoor event held on a field, there will be some disabled access restrictions. We apologise for any inconvenience this may cause and recommend contacting us before the event to discuss access and any special needs. We will do our utmost to accommodate and help with these where possible. (07841 660177)
Further Help
If you have any further questions please feel free to contact us on: 07841 660177. You will also find further details and pictures of past wedding boot fair events on our facebook page and website. We look forward to seeing you at the next sale!
Please visit our website www.hantsevents.co.uk and subscribe for free to be notified for upcoming events.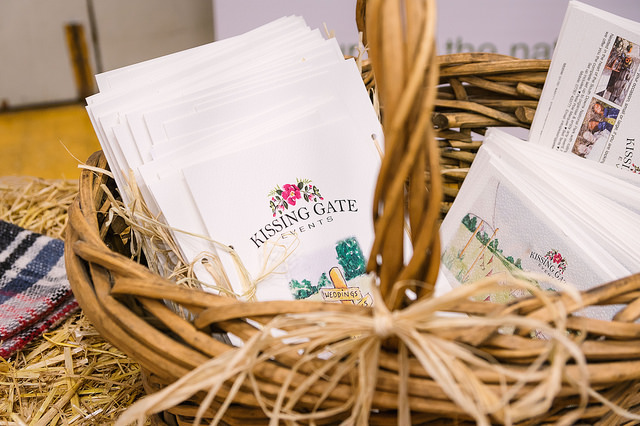 A little more about the Venue
Situated near the breathtaking Meon Shore and Titchfield Haven National Nature Reserve, this land & working farm offer you a perfectly placed patch to host your wedding and on this occasion, The Rustic Wedding Boot Fair. If you dream of having your wedding reception outside & visualise a country fayre or festival theme, then Kissing Gate Events is your perfect provider & venue. Fields, Bell Tents, Marquees, Hay Bales, Vintage Tea Sets, Bunting, Festoon Lighting & Fairy Lights are on-trend themes & must haves for Brides to Be on their big day. Kissing Gate Events offers the perfect settings for bespoke outdoor weddings, this is just one of their venues available. Coming along to this event will offer you a wonderful opportunity & first hand insight to this perfect venue and stunning set up.
Accommodating both small and intimate weddings to larger celebrations, Kissing Gate Events are a complete setup consisting of a Traditional Pole Marquee, Bell Tent accommodation for you and all your guests, licensed Horsebox Bar, toilets and all other necessary utilities.
More information can be found at kissinggateevents.co.uk
For more information get in touch with them on 07787 433771 or www.kissinggateevents.co.uk
---
---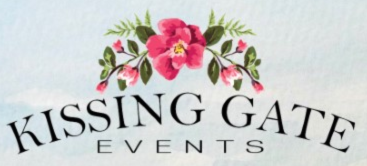 ---
---


Next Wedding Boot Fair Date:
Hampshire Wedding Boot Fair - Venue TBC Saturday 22nd September 2018
---
TO BOOK A SPACE TO SELL AT THIS SALE, SIMPLY CLICK ON THE TICKETS BUTTON......
---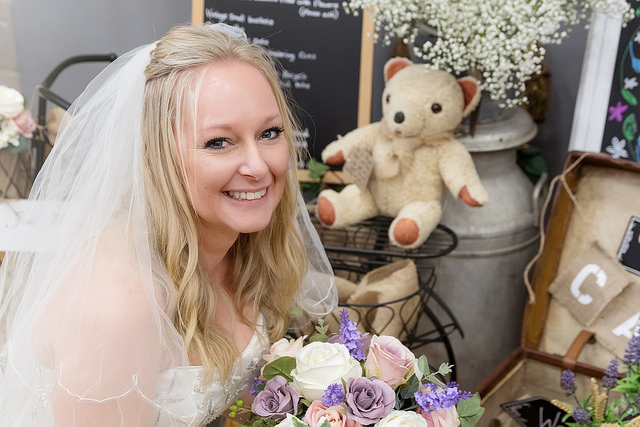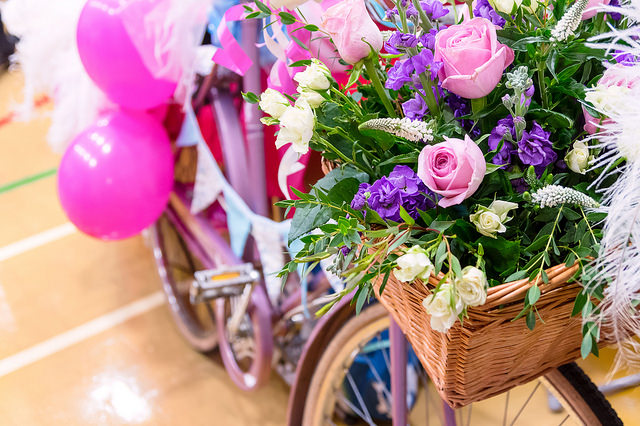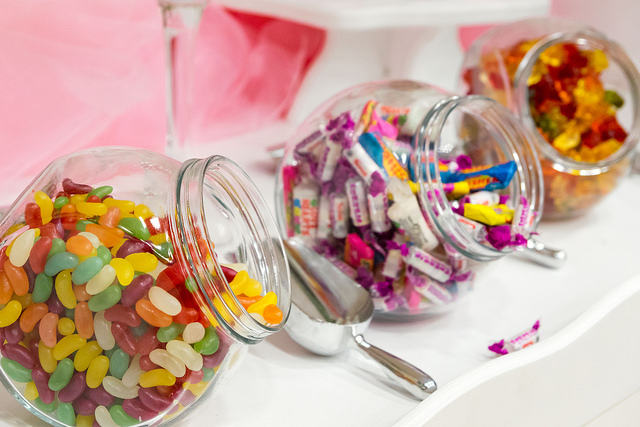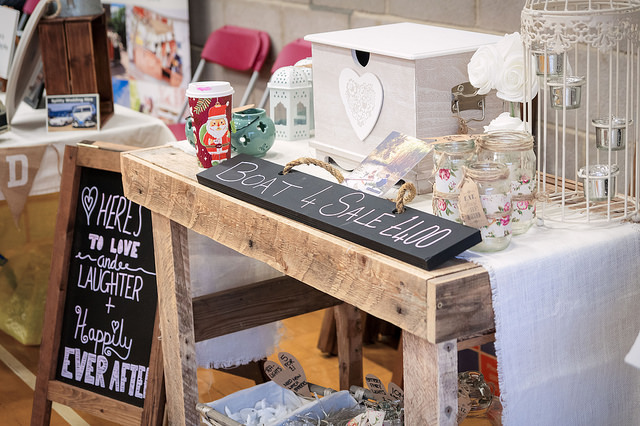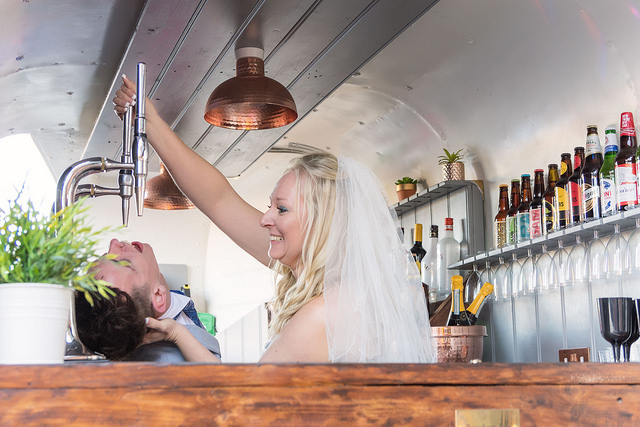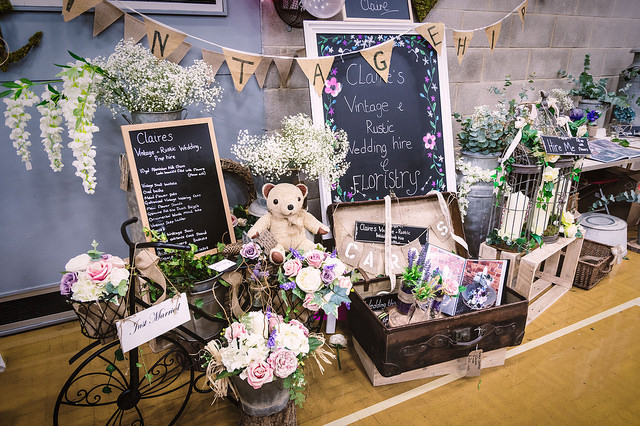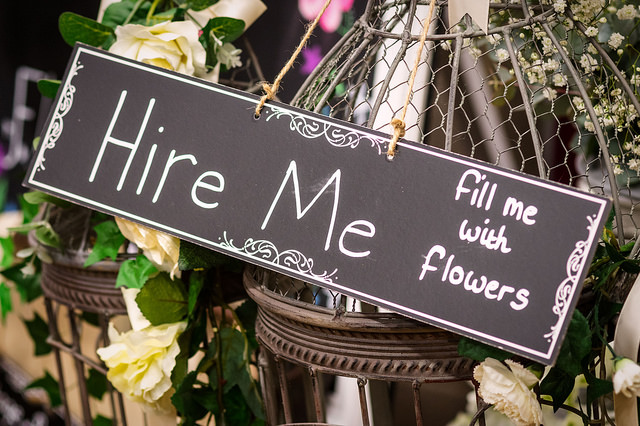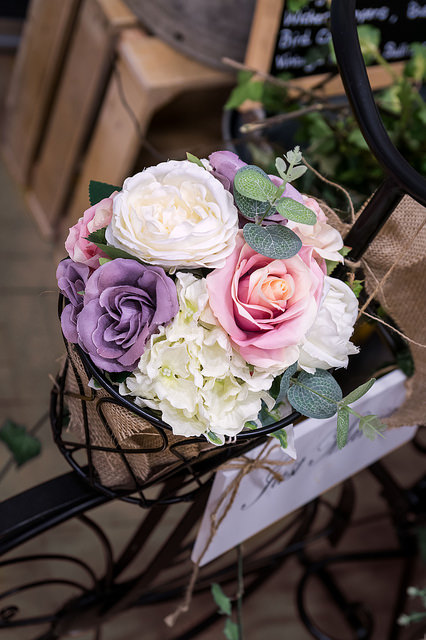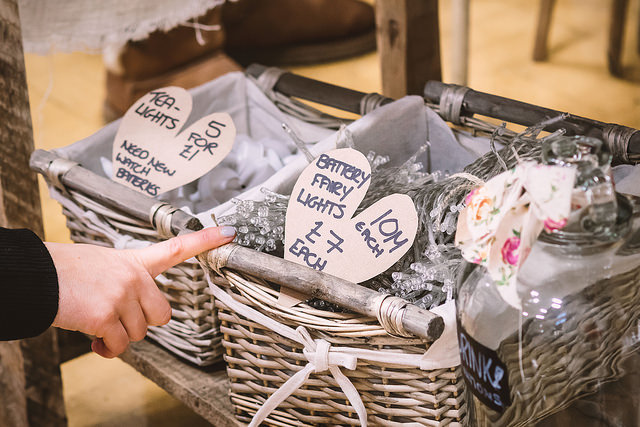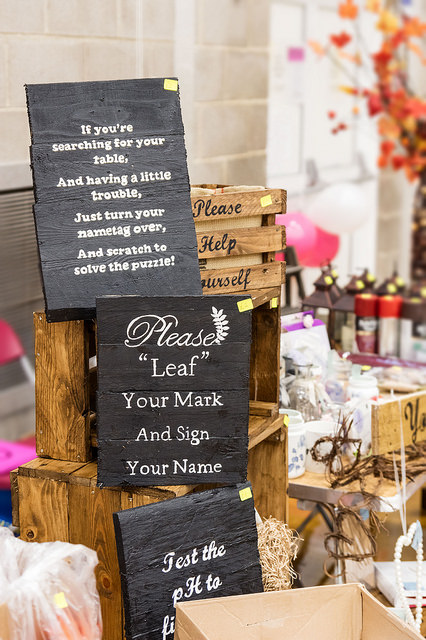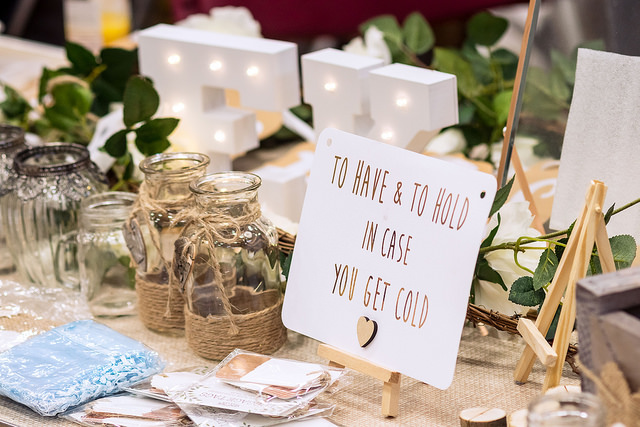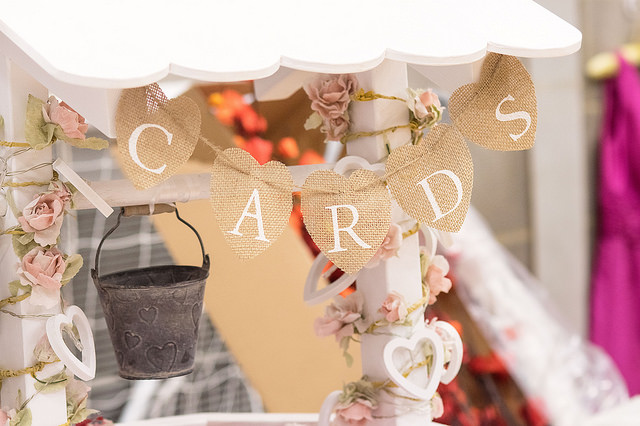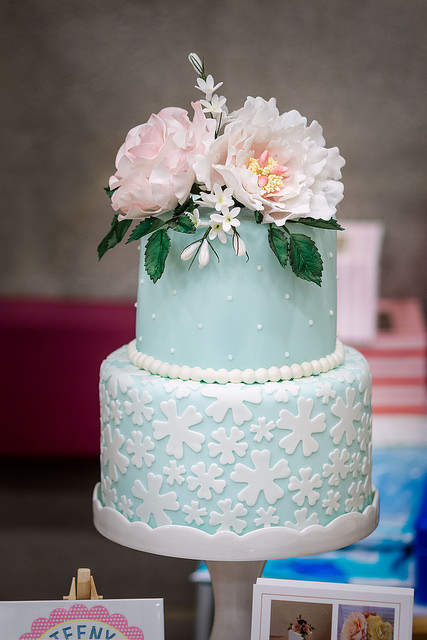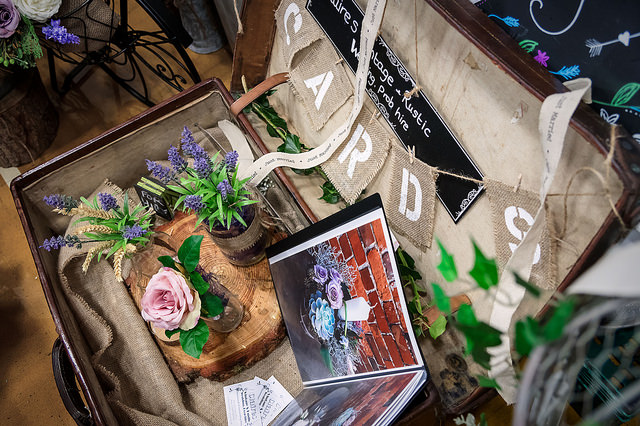 Photographs courtesy of Samantha Sayner at Crystal Clear Contrast Photography - Copyright 2018
---
---