Description
Gates open at 11.30a.m. Event closes 11pm.
First act is at 12.15pm
Ticket price in advance: £5.00
Ticket price on the gate £8.00
Children under 14 get in free.
Camping
Tent price £5.00
Motor Home £10
Rye Harvest Music Feastival – 31st August More Info
A group of local musicians headed by Katie Lloyd are joining together to raise funds for local charity the Sussex Cancer Fund.
The event to be held at the Rye Rugby Club boasts 10 bands across two stages the Main SLM Toyota Stage and the acoustic Grandma's Garden Stage
The 'Feastival', has already caused a stir with bands lining up to be involved, so much so they are already planning next year's event. Katie decided to create the event when her friend Caroline was diagnosed with a brain tumour.
Friends describe Caroline as an avid Status Quo fan, that is the life and soul of any party going! Caroline suddenly suffered some seizures last year at work where she was an Ambulance driver for East Sussex Ambulance Service. After tests, it was concluded she had a brain tumour. Sadly, Caroline's brother passed away a few years previously with a brain tumour.
Caroline had complex brain surgery, which appeared successful at the time. However, since then she has had further surgery and another course of chemo, due to the tumour returning within the year.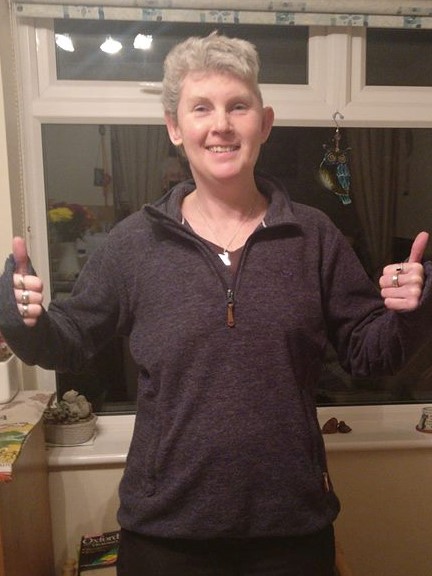 To date, she has been fundraising for Sussex Cancer Fund, as they have supported her throughout.
Katie Lloyd said "When my dear friend Caroline fell ill, she was supported by Sussex Cancer Fund. I really wanted to do something to help and thought that holding a music festival would be a fun way to raise funds and also a great community event for Rye. We have been overwhelmed with the support from local bands and from local tradespeople. Now we are making final preparations for what we hope will be a fabulous event"
All the bands are performing for free. The main stage, a lorry, has been donated by Bournes. A full drum kit for the main stage and back line has been donated from B and T in Hastings and a separate acoustic tent has been sponsored by another music charity. The arena will have food outlets and a mini shopping village. JC Leisure are donating a motorhome for the day for bands to relax and change in.
More can be found on the Event's Facebook page but bands include:
SLM Toyota Main Stage
Total Mayhem
90% Proof
Vexed
The Chandeliers
Spellbound
62 Stone
Grandma's Garden Acoustic Stage
Pete Prescott
Madie Hart
Touchwood
Mark Rodrigues
The 'Feastival' also has a camping area for those who have travelled far and want to stay over (Camping needs to be booked in advance). The Rye Rugby Club is organizing a selection of fine ales, speciality beers and ciders, along with a BBQ with food being donated from local Rye Butchers.
In addition to the music, there is a shopping village with many local tradespeople coming together to support the event. The main sponsors are JLM Toyota has covered the cost of the PA and sound engineer.
The event is billed as 'Music For All Tastes'. Tickets are £5* in advance and £8 on the door, (Children under 14 go free) all proceeds are going to Sussex Cancer Fund.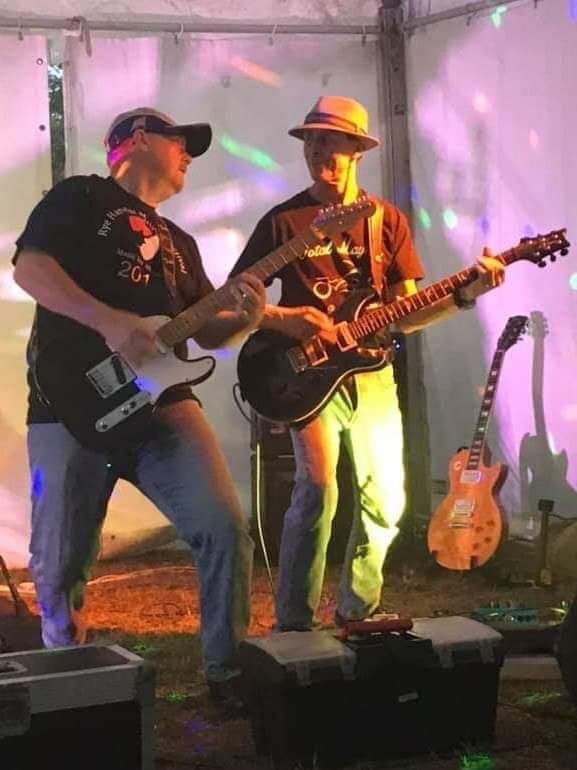 Lead guitarist and Lead singer of Total Mayhem one of the bands performing at the Rye Harvest Music Feastival.