THE SAPPHIRE COMPANY - CHRISTIAN BUSINESS FORUM - 17TH MARCH 2018
Description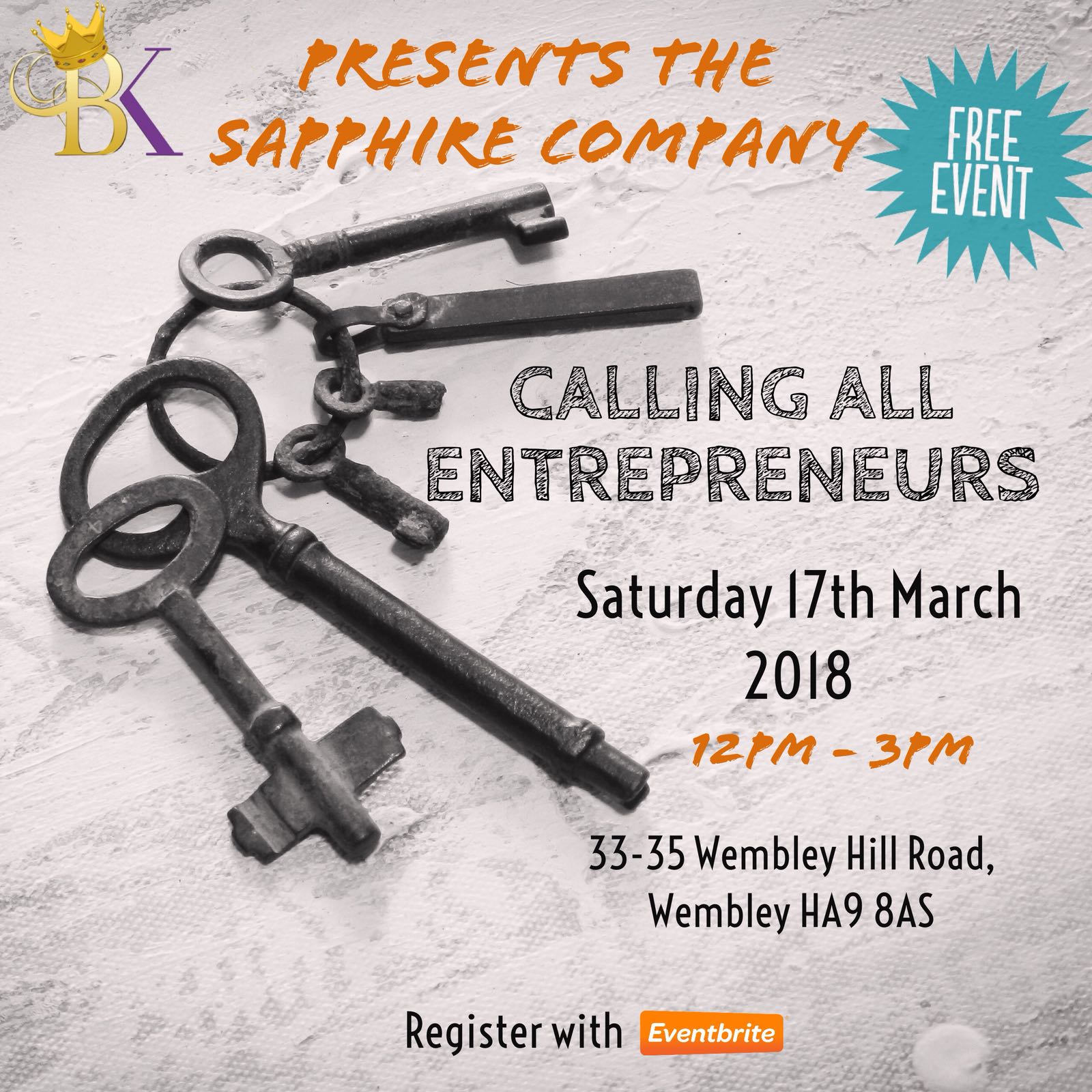 Sapphire Company Christian Business Forum - Saturday 17th March 2018
Calling all ENTREPRENEURS!!! This is a call to all those who are either already entrepreneurs or are aspiring to be.
This coming month of March at Sapphire Company, we have a fantastic treat for you all. We have the privilege of two fantastic up and coming entrepreneurs joining us who will be sharing some of their journey, their story and what it took for them to embrace a life in business.There will also be the opportunity for Q&A
We will also be praying about how to overcome fears and stumbling blocks when launching out in business.....come along and be inspired!
---
What is the Sapphire Company?
The Sapphire Company is a unique and dynamic forum for young entrepreneurs that provides practical and spiritual/ biblical teaching for business by real life business experts.
The Sapphire Company also deals with the core foundations of our inner self through biblical teaching, spiritual insight and prayer, which is important for doing business in the right way.
What we believe?
In pursuit of Business, it one thing to acquire wealth but is another thing to gain and maintain wealth in a God honouring way. We believe that as entrepreneurs and leaders, we have a responsibility to defend and care for others in need and to be a blessing in our communities and nation.
Who is this for?
This is for those who want take their businesses to a new level!

This is for young and budding entrepreneurs between the ages of 18 to 36 years of age

This is for those who also want to take a step into business!

This is for EVERYONE who wants change and knows that God has more in store for them
Details:
Truth Vine Church
33-35 Wembley Hill Road
Wembley
London
HA9 8AS

Time: 12pm to 3pm
For any further queries please contact us at:
Email: companyofsapphire@gmail.com

Tel no: 0208 9026610
#Come and join us for prayer and biblical teaching
#Come and be inspired
#Join the movement for change
#Spiritual, Dynamic, Practical and Inspiration