The SCAN Tool: Maximizing Reach & Impact with Limited Budgets
Learn how SCAN, a web-based cost-efficiency tool, can help humanitarian & development agencies deliver the most to people in need.
About this event
Due to Covid-19, this event will be a conducted as a webinar, with presenters and attendees calling in to participate. To better accommodate those connecting from the United States, the start time is now 12:30pm Central European Time (CET). Each of the following sessions is organized as a separate Zoom webinar which you can connect to once you register:
12:30 pm CET: The challenge of value-for-money analysis in humanitarian & development work
1:00 pm CET: Technology and data innovation within implementing agencies
1:45 pm CET: Using SCAN for performance management
15 minute break
2:45 pm CET: Using SCAN for sectoral learning & decision-making
15 minute break
3:45 pm CET: Donor & implementer perspectives on a value-for-money learning agenda
Increasing numbers of people are in critical need of aid and more funds are needed more than ever. It is crucial that funding is directed towards the right programs: cost-effective interventions that have the biggest impact on the most people.
Whilst there is no shortage of motivation to find cost-effective ways to deliver assistance, current methods for assessing cost efficiency are inconsistent, time consuming, and leave room for error. The low quality of data means that implementers are hesitant to share efficiency data, perpetuating the lack of evidence about what approaches make the most difference in the lives of our clients per euro spent. Addressing this need for data is key to meeting the commitments of the Grand Bargain—being transparent about our operations, reducing our management costs, and ultimately delivering the most assistance possible to people in need.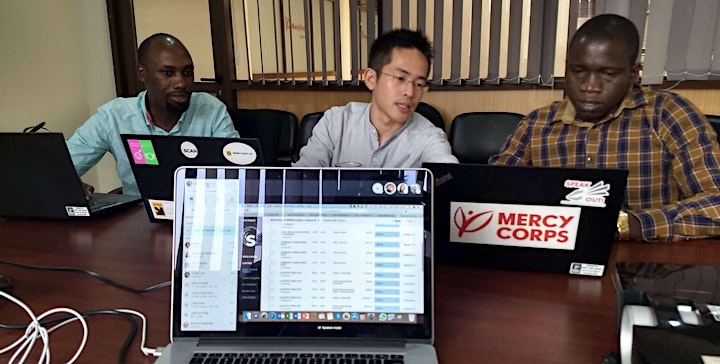 The Systematic Cost Analysis (SCAN) tool is a web-based software which allows field staff to conduct rigorous and rapid cost-efficiency analyses of their programs, by re-using existing accounting and monitoring data. Originally developed by the IRC, a group of five NGOs including Accion Contra el Hambre, CARE, Mercy Corps, and Save the Children—came together in 2018 to build SCAN 2.0. This new version is compatible with any financial system and stores data from different NGOs separately and securely. The IRC received funding through the Innovation Fund of the Dutch Relief Alliance (DRA) with support from Stichting Vluchteling.
This event will highlight the experiences of three INGOs using the SCAN tool to address questions about value-for-money in the field, and use SCAN results to inform program decision-making. Leaders involved in the SCAN project will come together to discuss the end-state for such analysis, and how it can help us achieve humanitarian objectives within their institutions. The objective of the event is to demonstrate the capabilities of SCAN, discuss our vision for systematic cost efficiency analysis with the humanitarian and development communities, and provide concrete next steps for people interested in using the SCAN tool or resulting data.

Organiser of The SCAN Tool: Maximizing Reach & Impact with Limited Budgets