Location
Barts Pathology Museum (3rd Floor Robin Brook Centre)
St Bartholomews Hospital (enter from main courtyard)
West Smithfield
London
EC1A 7BE
United Kingdom
Description
**Seminar 1 with Odette Toilette - Doors 6:30pm, event starts at 7pm, wine included**
The Scent of Fear: The Creatures! The Perfumes! The Terror!
Tickets for this event are from the ODETTE TOILETTE website
The creatures! The perfumes! The horror! Purveyor of olfactory adventures Odette Toilette teams up with Egyptologist and Hammer Horror aficionado John J. Johnston for a chilling evening exploring the scented worlds of Gothic movies. Experience a company of fiends brought to life through fragrances and odours, from Bela Lugosi's deadly cologne in The Bat People, to the sulphuric stench and eastern perfumes evoked by 'The Reptile'. And we ask the question, is it really possible to smell fear? Tickets include creature cocktails and perfume samples to take the horror home with you.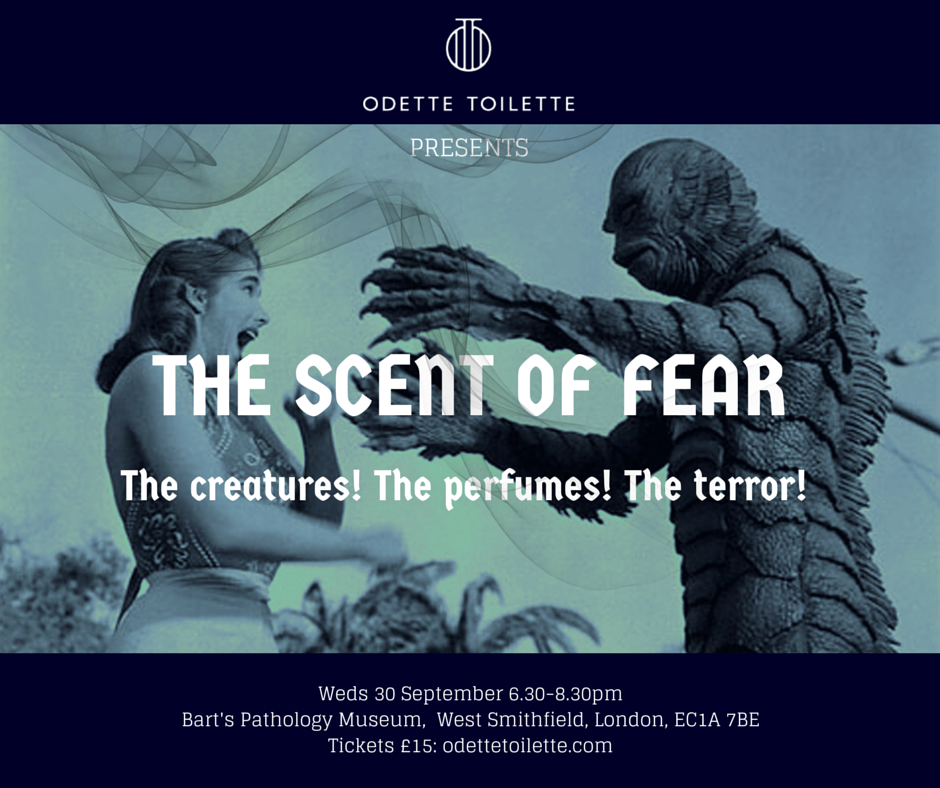 Since 2010 Odette Toilette has been turning the discovery of perfume upside down through her irreverent Scratch+Sniff events. From the smells of outer space, to perfume poker nights, scented tours of art galleries and 1980s fragrance nostalgia trips, Odette has hosted events and talks in places as varied as the Royal Institution, Somerset House, The National Gallery, The British Museum and She's organised interesting happenings for companies like Ruinart Champagne, Peroni, The Body Shop, Unilever and Britvic. She's currently working on the Tate Sensorium with Flying Object, and her book, Perfume: A Century of Scents, will be published this October with Hutchinson (under her real name: Lizzie Ostrom). Find her on Twitter @odettetoilette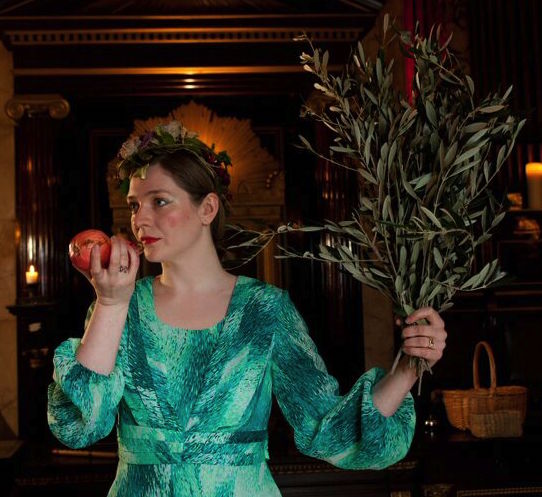 Egyptologist, Classicist and cineaste John J Johnston is Vice-Chair of the Egypt Exploration Society and a PhD candidate at University College London. His research encompasses the reception of ancient Egypt in popular culture, the history of Egyptology, and sexuality in the ancient world, delivering lectures at major academic institutions including the British Museum, the British Film Institute, and the Petrie Museum of Egyptian Archaeology. John has contributed to the recent BD/DVD releases of two gloriously restored Hammer Films The Mummy (UK, Terence Fisher, 1959) and The Mummy's Shroud (UK, John Gilling, 1966) and his introductory essay on the cultural history of ambulant mummies, published in the anthology Unearthed (Jurassic London, 2013), was shortlisted for a British Science Fiction Association Award in 2014. Tweet him at @JohnJJohnston
Tickets for this event are from the ODETTE TOILETTE website