The Science Art Metaphysics Conference - Professional Networking Event

Saturday, 23 June 2018 at 10:00

-

Sunday, 24 June 2018 at 18:00 (BST)
Event Details
The Sci-Art-Met Interface is a platform that brings together the best of breakthrough research alongside holistic practitioners for advances in global Health and Self Development.

Meet The New Paradigm
For thousands of years, wisdom traditions have said that everything is connected. Now with the veil truly being lifted through quantum science, we have conclusive evidence of the validity of this ancient knowledge.
But what of it? How do we harness this knowledge in a practical way for the improvement of self, society and humanity?
How do we connect the mental with the intuitive and nurture this towards a global raising of consciousness?
This is what the Quantum World View has to offer – a practical platform for unifying these parts within ourselves so a more balanced and holistic internal perspective can be achieved in our external environment.
For two days we will meet at the Grand Connaught Rooms in Central London to explore and share.
The objective:
To discover how the principles of quantum science can be applied in our daily lives.
How it confirms what all religions and wisdom traditions have always been teaching.
How to use the non-conceptional mind toward whole self development through experiential learning.
How to prepare for this new evolution of intuitive consciousness.
Living From Our Deepest Knowing


YOU HOLD THE KEY TO YOUR HEALTH, WEALTH AND HAPPINESS.

Now Take The Next Step And Embrace It!
"A fundamental conclusion of the new physics also acknowledges that the observer creates the reality. As observers, we are personally involved with the creation of our own reality. " - R. C. Henry, "The Mental Universe"
SciArtMet explores the meeting point and three way relationship between Science, Art and the Metaphysics in life.
"Spirituality without quantum physics is an incomplete picture of reality" - HH Dalai Lama, 26th April 2017
Bringing together Experts, Scientists and Spiritual Teachers from all over the Globe.
Beyond the talks we will feature Workshops and plenty of opportunities for you to ask questions and network.
For more information and tickets:
http://sciartmet.com/conference/
Contact & Info
info@orassy.com
 "Consciousness conceives, the senses receive, our left brain perceives and then deceives us through its interpretation." - Professor Konstantin Pavlidis
"Conciousness is the ground for all being" - Dr Amit Goswami
"We can't solve problems by using the same kind of thinking we used when we created them." - Albert Einstein

HH Dalai Lama
Everything we have come to know and understand according to the current paradigm of spirituality still has one major missing factor : the foundation of all being is NOT material.
We know that Consciousness is the foundation of all being! And we now have scientific evidence to support this understanding.
Who is this event for?
Therapists, doctors, carers and practitioners looking to expand their awareness and enhance what they can offer for their clients. (we are CPD accredited)
Community leaders, business owners looking to expand their influence and network.
All who wish to be the thought leaders and teachers in their communities, to network with other leaders and who genuinely wish to help shape the future of human consciousness through a common language.

Speakers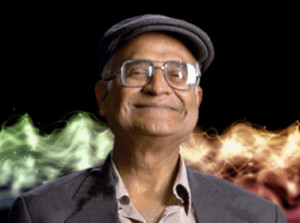 Dr Amit Goswami seldom needs an introduction. The highly acclaimed and world-renowned Theoretical Quantum Physicist was a key speaker in the award winning film "What the bleep do we know?"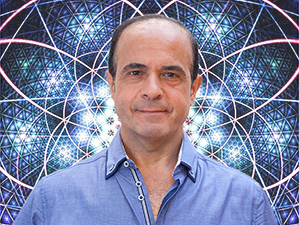 Professor Konstantin Pavlidis is the creator of the SciArtMet Platform. His vision to unite key people of influence from around the world through collaborative action is now coming to fruition in a big way.
 Weekend Format
There will be speakers during the mornings from 10am -1pm, interactive workshops each afternoon from 3-6pm and special breaks for targeted Networking. This event is for all health care professionals, practitioners, business owners and thought leaders in the Health and Self Development Industry.
Copyright © 2018 Orassy Media
Do you have questions about The Science Art Metaphysics Conference - Professional Networking Event?
Contact Orassy
When & Where

De Vere Grand Connaught Rooms
61-65 Great Queen St
WC2B 5DA London
United Kingdom


Saturday, 23 June 2018 at 10:00

-

Sunday, 24 June 2018 at 18:00 (BST)
Add to my calendar
Organiser
The Orassy is a multi-functional centre which focuses on every aspect of health, wellness and self-development. Through it's many activities, including a clinic in London, research, training through the Academy and Media the Orassy Platform promotes colloboration and sharing the principles establishing and maintaining good health. 
This is accomplished through combining advanced scientific discoveries with complementary medicine and ancient wisdom traditions.