Dr Stuart Farrimond shares his expert knowledge on why sleep is so important to our wellbeing, and gives us tips for a better night's rest.
About this event
In his Sunday Times bestelling book The Science of Living : 219 reasons to rethink your daily routine Dr Stuart Farrimond uses the latest research in psychology, nutrition, biology, and physics, to unearth the facts behind the fads, and provides take-away advice on every area of our lives.
In this 'Well Read Mind' event Dr Stu (who is a trained doctor, food scientist for BBC's Inside the Factory as well as the author of internationally bestselling books) focuses on the subject of sleep.
He can answer such questions as: Why do we yawn? Do sleeping pills help or hinder? What's the best way to fall - and stay - asleep? and, How do I know how much sleep I need?
As he says in his book:
Sleep is a refreshing, healing tonic that nourishes and repairs body and mind. It's a daily prescription more powerful than the most expensive drugs - and it's free.
Copies of the book will be on hand to buy on the evening . It will help make your day happier, healthier and more productive!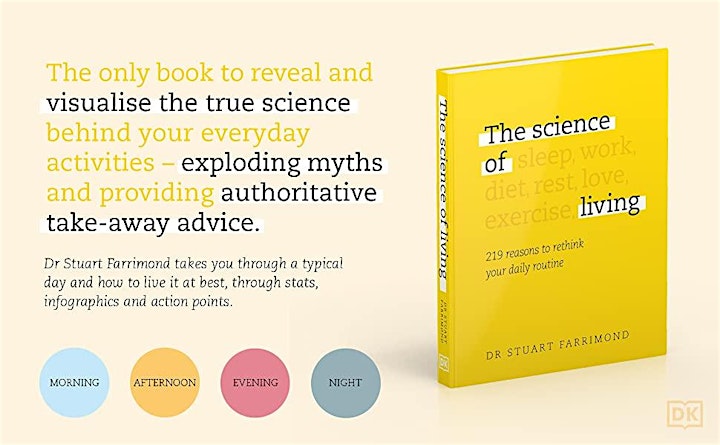 Organiser of The Science of Sleep with Dr Stuart Farrimond
The award-winning Hungerford Bookshop can be found in our beautiful listed building at the heart of our historic town. You won't experience algorithms here. What we do offer is knowledge, personal recommendations, the chance to hear from the authors themselves and the joyful serendipity of discovering a title you never expected.