Location
The Gleniffer Hotel
9 Glenburn Road
Paisley
PA2 8TA
United Kingdom
Featuring Colin Taylor, Michael Sheils, Julie Harris, Lorraine Mottershead & More - Creativity, Angulation, Techniques, Business & FUN
About this event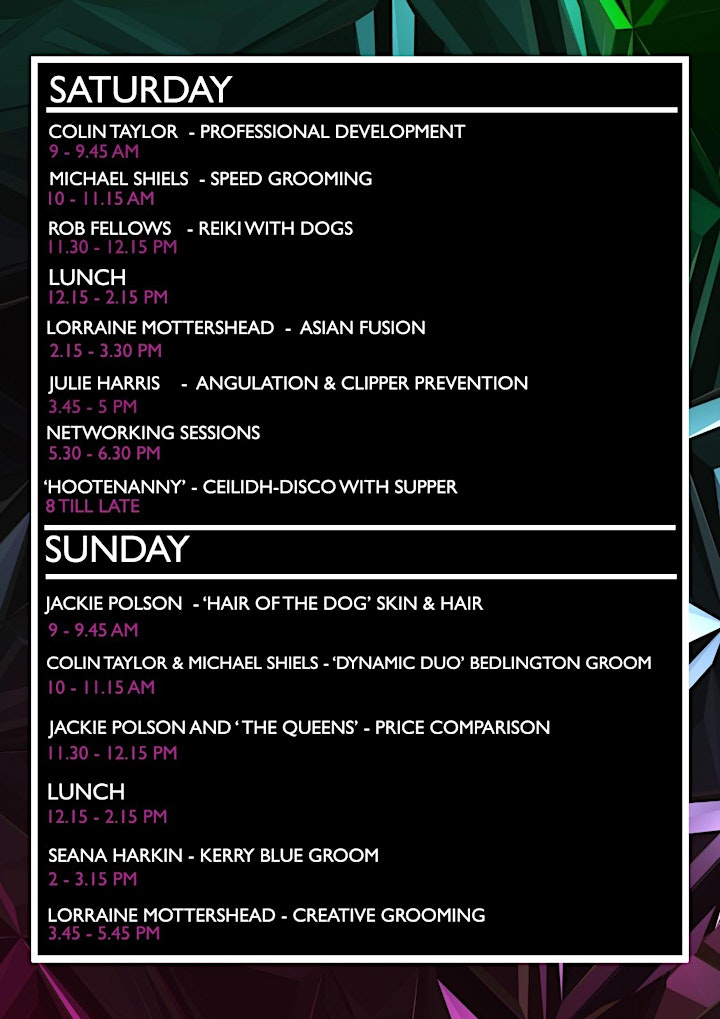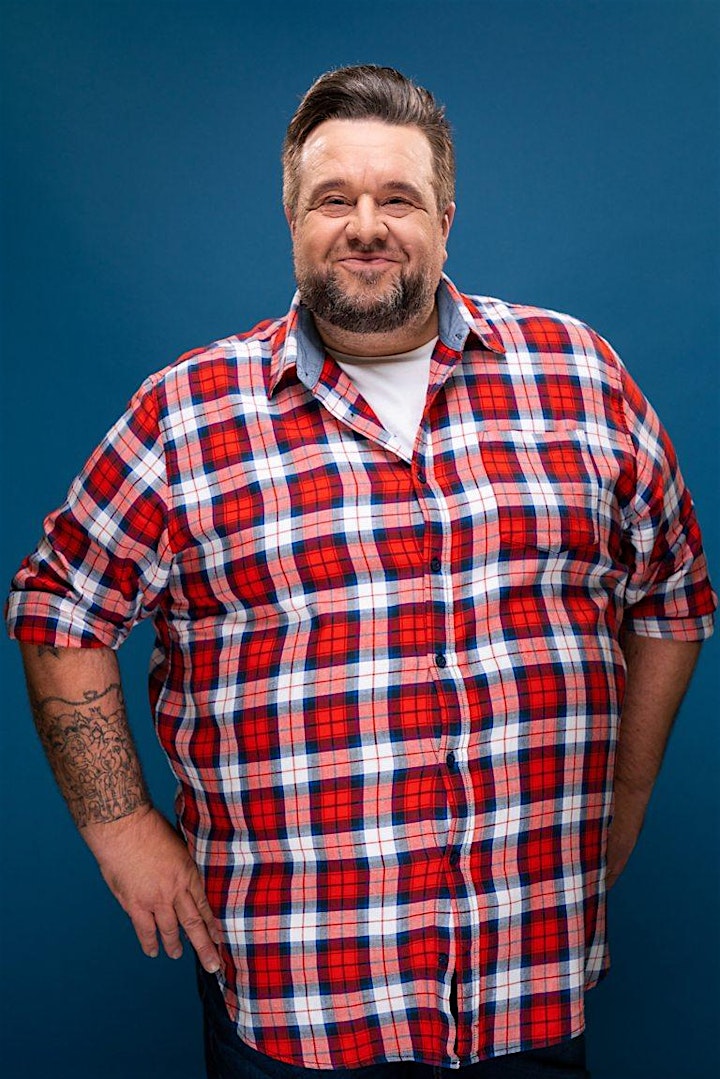 Colin Taylor - International champion, judge and diva of the groom scene will be talking to you about boosting your income, how to value your grooms and grow your business. He will also be doing a Dynamic Double Act with Michael Sheils on how to groom a Bedlington Terrier on a live dog. Colins' judging talents were featured on the BBC Show Pooch Perfect.
Colins' fantastic range of products will be available in the retail area.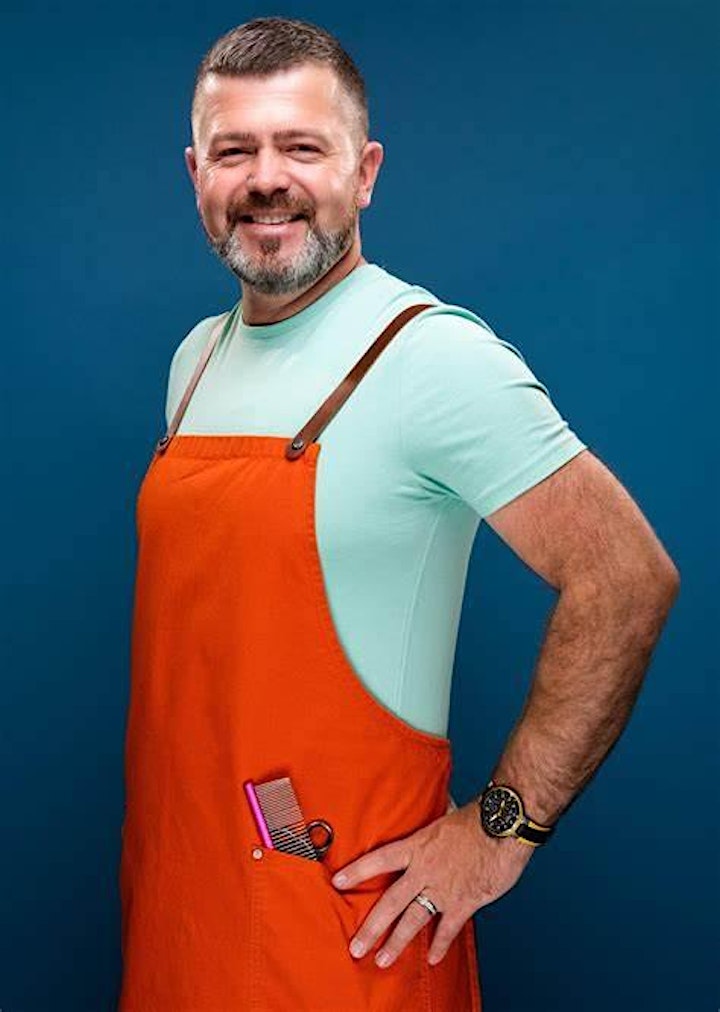 Michael Shiels - Champion groomer, judge, and personality extraordinaire will be demonstrating speed grooming on a live dog, showing how to coordinate quality and efficiency in the groom. He is the other half of the Dynamic Double Act on how to groom a Bedlington Terrier on a live dog. Michael featured in the BBC Show Pooch Perfect. Remember that love heart!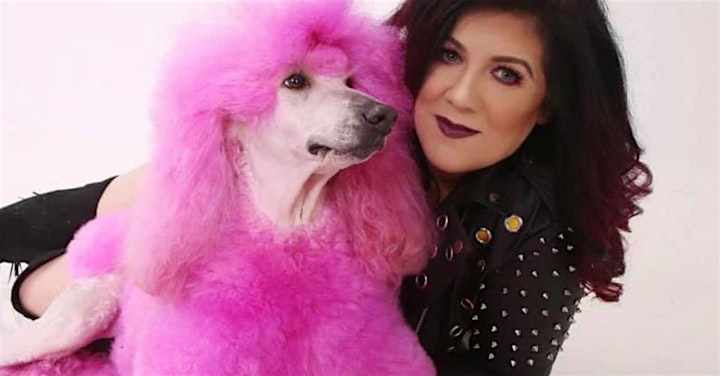 Lorraine Mottershead - Champion groomer, judge, and queen of creative grooming will be demonstrating outstanding techniques to put the' va va vroom into your groom'. She will be teaching colouring and shaping with her trademark flair on live dogs.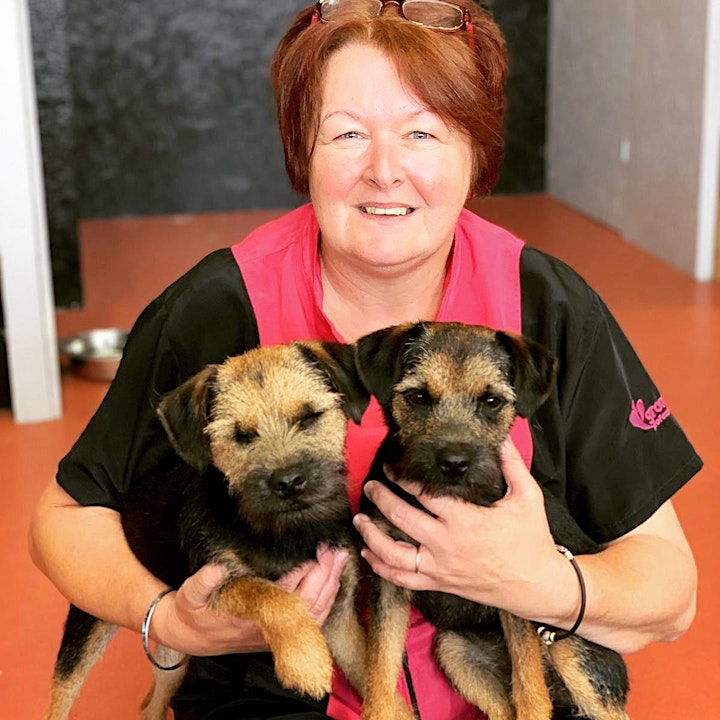 Julie Harris - International expert in dog grooming education, champion groomer and judge, will be demonstrating on a live dog and explaining how simple it is to apply correct angulation, and what a difference it will make to the appearance of your grooms. Remember your dog grooms are walking advertisements for your business.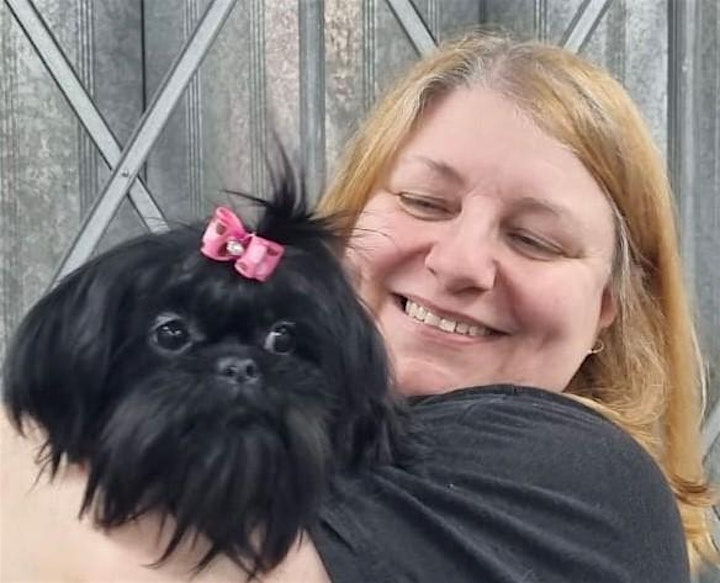 Jackie Polson - Principle of The Glasgow Dog Grooming Academy will be talking to you about canine skin & hair helping you understand how to get the best out of your doggy coat types. Why the hair behaves the way it does? And how to make your life easier!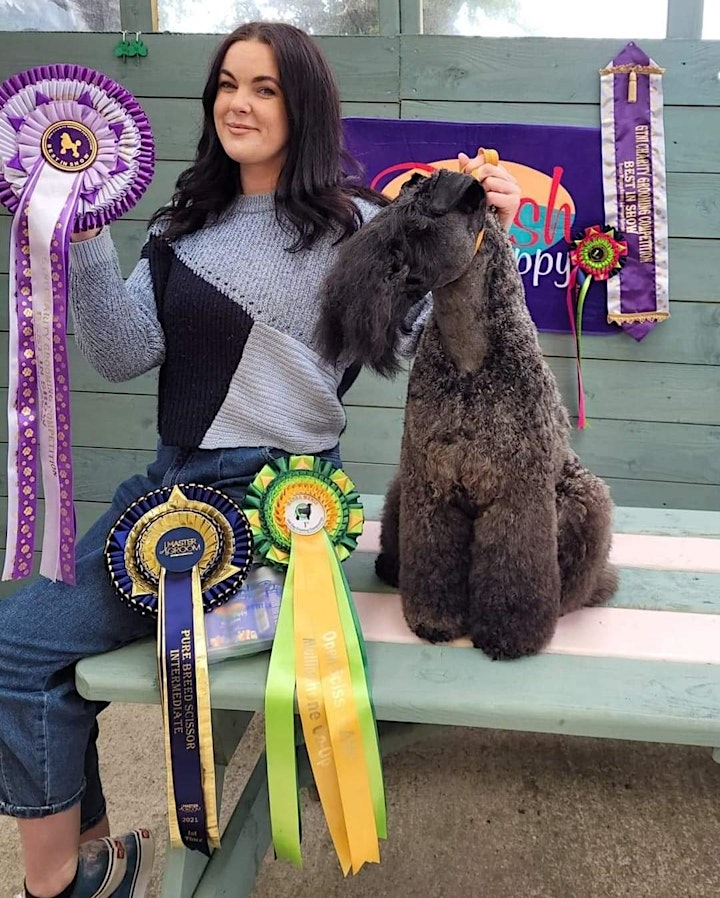 Seana Harkin - International show champion, judge, and grooming champion will be demonstrating how to groom a Kerry Blue on a live dog. She has a world class reputation in the Kerry Blue and Poodle fraternities and is Irelands top groomer in her field. The skills she will teach are transferrable to a host of terrier breeds. Get that beard right!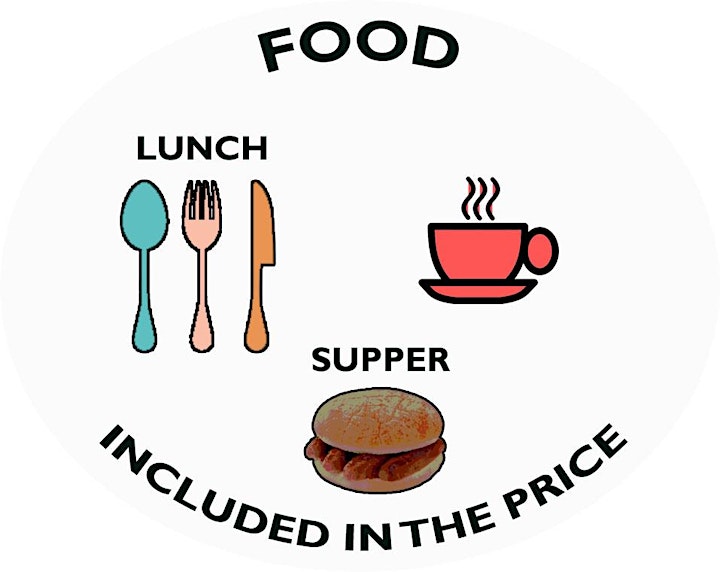 Just to keep you going hot lunches, tea/coffee and supper are included in the price of your ticket.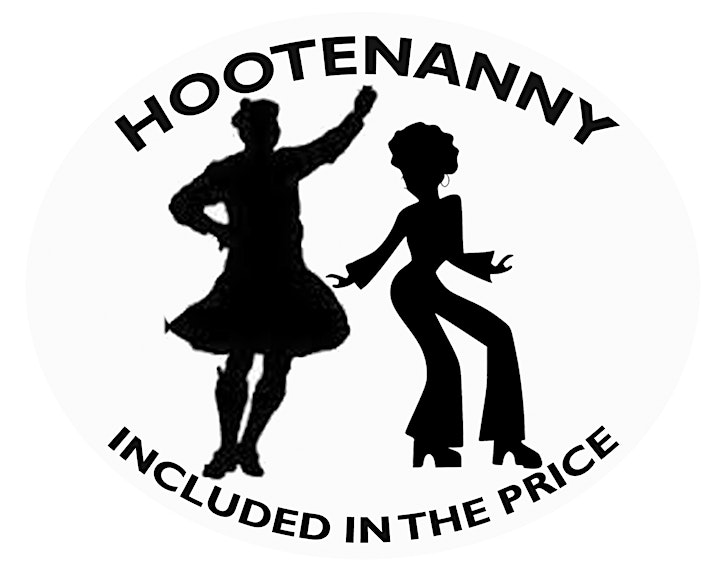 Get your dancing shoes on.
Saturday night will be a 'HOOTENANNY' a mix of live ceilidh band and disco.
The famous Tattiehowkers ceilidh band will call out all the dances, so you will be able to join in and have a 'HOOT'.
Supper provided to keep your energy levels up!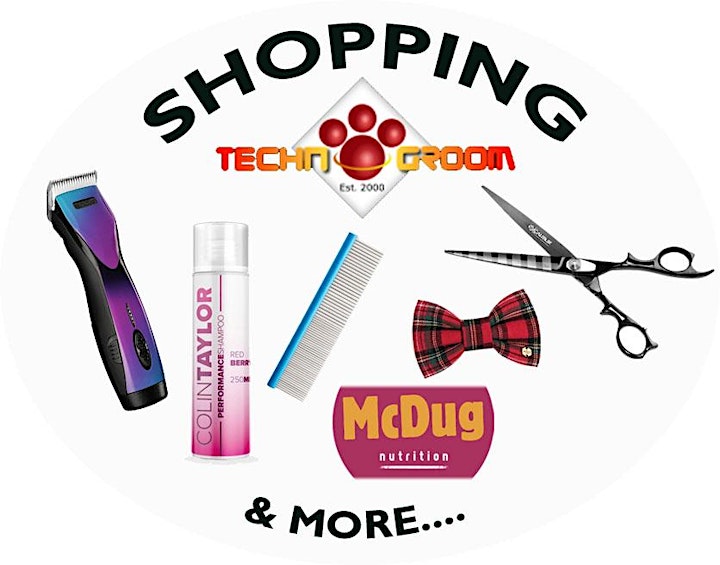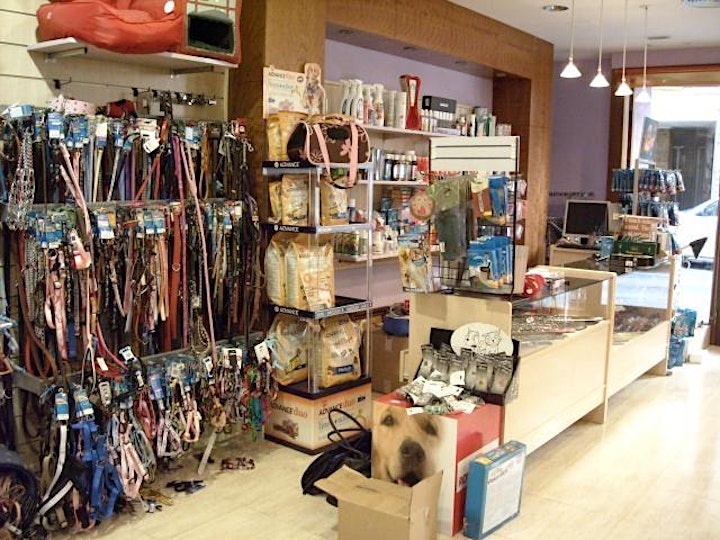 Retail Market
A full range of grooming products and goodies on sale.
Scissor sharpener
Business collaboration opportunities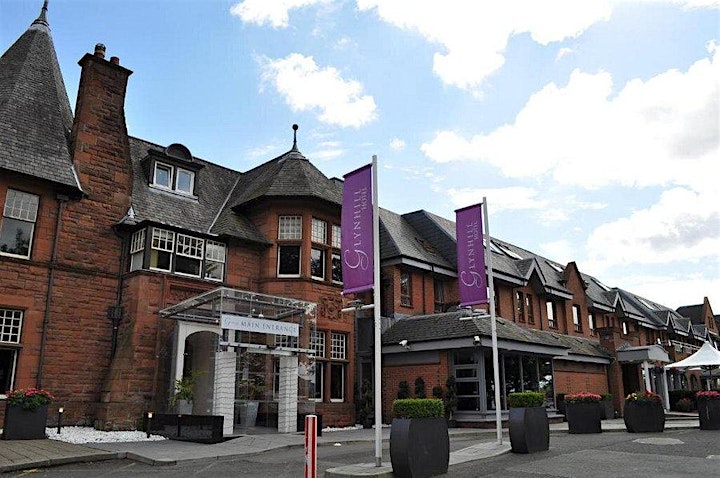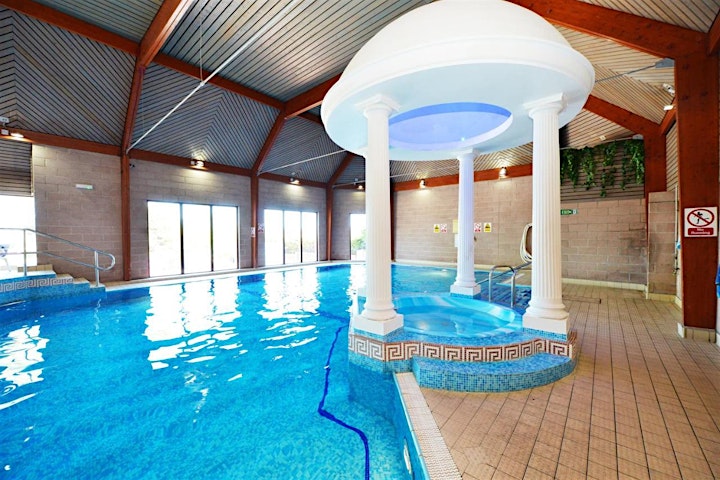 LOOKING FOR A PLACE TO STAY
The Glynhill Hotel & Spa have reserved limited rooms for The Scottish Dog Grooming Convention.
This 4 star hotel offers luxuries such as access to their fantastic swimming and spa facilities.
These rooms are reserved for a limited time only…..BOOK NOW TO AVOID DISAPPOINTMENT!