The Scottish Independence Referendum & Entrepreneurship - the Debate

Tuesday, 20 May 2014 from 18:00 to 19:30 (BST)
Event Details

Two possible futures for our entrepreneurs!
So which one & what of the financials/ economics?
Join the University of Edinburgh Business School and MBM Commercial for an evening of debate and discussion.
Award winning journalist, Bill Jamieson, will chair a 'Question Time' debate with an expert panel of politicians, economists and financial commentators. Following the debate at 7.30pm, guests will be invited to the Informatics Forum for drinks and canapés.
Agenda
17:45   Guests arrive
18:00   Introduction (Stuart Hendry & Joanna Young)
18:05   Debate begins
19:30   Debate ends
19:30   Drinks reception
Panel
Bill Jamieson, Chairman
Bill Jamieson is an award-winning journalist who has specialised in financial journalism and economics over a forty year career.  In 2012 Bill stepped down as Executive Editor of The Scotsman after twelve years but is retained by the paper in a freelance and consulting capacity. He has launched Scot-Buzz, a website dedicated to supporting enterprise and business start-up.  
Dr Angus Armstrong, National Institute of Economic and Social Research (NIESR)
Dr Angus Armstrong is Director of Macroeconomic Research at the National Institute of Economic and Social Research (NIESR) and a Visiting Professor at Imperial College London. He is an ESRC Senior Scottish Fellow and a member of the Management team of the ESRC's Centre for Macroeconomics. Prior to joining NIESR, Angus was Head of Macroeconomic Analysis at HM Treasury, closely involved with stability measures to mitigate the financial crisis. He was previously Chief Economist Asia and managing director at Deutsche Bank. Angus's research interests are in macroeconomics, comparative financial systems, financial crises and early childhood interventions. He has studied at Stirling, Harvard, MIT and Imperial.
James Barbour, ICAS 
James Barbour is the Director of Technical Policy within ICAS and has worked for the Institute since August 1999. He qualified as a CA in 1996 having trained with the Glasgow office of a Group A firm. He then spent a further four years in general practice with one of Scotland's largest independent firms before joining the Institute. James oversees the work of several ICAS technical committees including the Business Policy Committee and has regularly provided assistance on overseas contracts on accounting, auditing and ethical matters; particularly in developing nations.  He is a member of the CCAB Ethics Group, the CCAB European Issues Task Force, the Audit Quality Forum and the FEE member Assembly. He was also as an expert reviewer of the International Federation of Accountants (IFAC) SME Guide on the Application of International Standards on Auditing and previously acted as audit adviser to the Global Accounting Alliance.  
Iain Gray, MSP
Iain Gray MSP became a Member of the first Scottish Parliament in 1999 after a career as a teacher of maths and physics and then as an aid worker for Oxfam.  As a MSP Iain has held four different Ministerial posts, including Enterprise, Transport and Lifelong Learning, alongside Donald Dewar, Henry McLeish and Jack McConnell. He also spent four years as a Special Adviser to the then Secretary of State for Scotland, Alistair Darling.  The experience gave him a unique understanding of how devolution works.  Iain became MSP for East Lothian in 2007 and was Leader of Labour in the Scottish Parliament from September 2008 to December 2011.  Iain is currently the Shadow Cabinet Secretary for Finance, Employment and Sustainable Growth.
Professor Brian Quinn
Professor Brian Quinn CBE is a well known economist and financial commentator who has held may senior executive and non-executive director roles involving international finance and economics.  He also runs a financial consulting business.  Between 1964 and 1970 Brian worked for the International Monetary Fund (IMF), first as an economist at the African Department, then as IMF Representative for West Africa.  He then joined the Bank of England as an economist, eventually rising to Deputy Governor in 1995.  In 1996 he joined Celtic plc as a non-executive director, and was made chairman in 2000.  His non-executive roles have included Bank Gesellschaft Berlin (UK) plc, Britannic Asset Management Limited, Sumitomo-Mitsui Bank, Nomura Bank International, G.E. Mortgage Insurance and the Qatar Financial Centre Regulatory Authority.  Brian is also a Fellow of the Institute of Bankers in Scotland and is an advisor to the World Bank and IMF.  Brian has written three papers on Scottish independence for the David Hume Institute which are available on its website.
Cally Russell, Mallzee 
Cally Russell is an entrepreneur and CEO of start-up Mallzee, a personal shopping app business based in Edinburgh. In their first year Mallzee has raised in excess of £0.5m and been named as one of the six apps to change the way the world shops by Yahoo. Cally previously worked for Weber Shandwick Public Affairs following graduating from Dundee University with a degree in Politics and International Relations, where he has written about fiscal autonomy. Cally is an advocate of young people in business and supports multiple organisations in this area.  Cally is a finalist in the 2014 Young Scot of the Year awards and has been named in the 2014 Ones to Watch listings by the Scotsman.  He is a member of Business for Scotland.
Andrew Wilson, Charlotte Street Partners
Andrew Wilson was a civil servant and bank economist who was elected as a Member of the first Scottish Parliament in 1999. During his time in Parliament, Andrew served as the Shadow Minister of the SNP for Finance, Economy, Transport and Lifelong learning. He was also a columnist for The Sunday Mail. From 2003 Andrew held a number of posts at RBS Group including Deputy Chief Economist and through the banking crisis as Head of Group Communications. In 2012, Andrew joined WPP in a client strategy role before launching Charlotte Street Partners in 2014. Andrew is a Trustee of The John Smith Memorial Trust and a Director of Motherwell Football Club and writes and broadcasts regularly including a weekly current affairs "Scrutiny" column in Scotland on Sunday.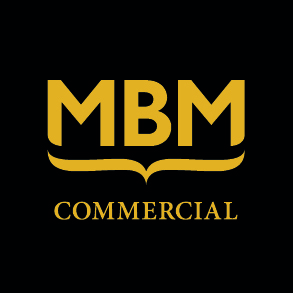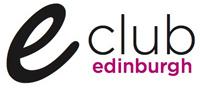 Do you have questions about The Scottish Independence Referendum & Entrepreneurship - the Debate?
Contact Joanna Young
When & Where

George Square Lecture Theatre
University of Edinburgh
Buccleuch Place
EH8 9LJ Edinburgh
United Kingdom


Tuesday, 20 May 2014 from 18:00 to 19:30 (BST)
Add to my calendar
Organiser
Joanna Young
Follow on Twitter:
Jo Young @joysci
The Scottish Independence Referendum & Entrepreneurship - the Debate