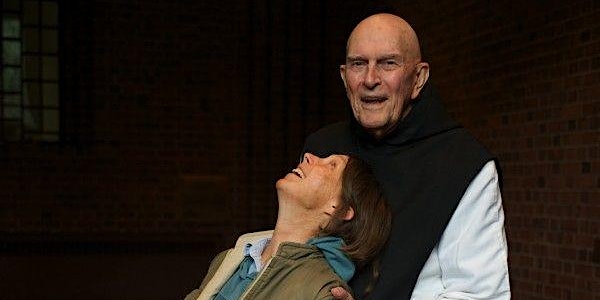 The Secret Embrace led by Rev Dr Cynthia Bourgeault
Description
"The Secret Embrace:" exploring Thomas Keating's final spiritual gift to the world.'
In the last five years of his life, Thomas Keating underwent a profound spiritual transfiguration, taking him far beyond our usual understanding of the final, or "unitive," stage of the spiritual journey--and even beyond the roadmaps he himself so brilliantly constructed and taught for more than forty years. Surprisingly, this journey to the mystical wellsprings of selfhood is conveyed to us in the form of eight short poems, spare in format but searing in intensity.
In this all-day teaching retreat, Cynthia Bourgeault will lead us through each of these poems, unpacking the challenging journey toward the final liberation they portend, while rooting us firmly yet again in the daily disciplines of silence and surrender which make such a journey possible.
10.00 am for 10.30-4.30pm
Refreshments provided. Please bring a packed lunch.


FAQs
How can I contact the organiser with any questions?
Email:info@silenceinthecity.org.uk
Organiser of The Secret Embrace led by Rev Dr Cynthia Bourgeault