Description
99% of children who attend a Smiley workshop say "I'm glad I came – it was much better than I thought it would be!". That's what we like; people leaving feeling better than when they arrived.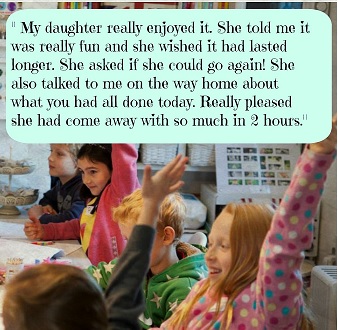 Smiley workshops create a safe and friendly environment which allows children to explore their thoughts and feelings with other children who feel the same. There are only 10 children in a group which makes it OK to share.
Smiley workshops are delivered by my capable and amazing team of Smileyettes. They are trained by me, know everything I know and have strong backgrounds in working with children.

IMPORTANT - This workshop is one part of the Secret Ingredients of Self Confidence so it is highly recommended that your child completes both parts in order to benefit fully from the content delivered. The first part - Secret Ingredients of Self Confidence Part 1 - is being held on Sunday 7th February 2015 also at the Medicine Garden 10-midday.
A Smiley workshop looks like this....
Packed full of practical, easy and well-known coaching techniques cleverly disguised as fun, your child will be learning through:-
• Interactive games
• Role play
• Creative crafts
• Exercises
• Discussion
• Relaxation / mindfulness

The Secret Ingredients of Self Confidence is for your child if...
• you want your child to increase their self awareness
• you want your child to be more resilient to life's little hiccups
• you are keen to cultivate the habit of positive thinking
• you want your child to grow up to be emotionally intelligent
• you want your child to be able to express themselves with ease

Just imagine your child...
• Feeling more relaxed and comfortable in their own skin
• Overcoming their fears
• Being able to talk openly talk about their worries
• Feeling empowered and able to do work it out
• Feeling less worried and anxious about their troubles
• Feeling reassured that other people feel the same way as they do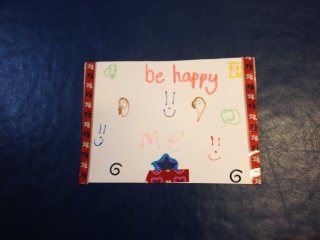 You can read what other people are saying about me here
You may also be interested in...........
Other Smiley crafty creative coaching workshops include:

• Friendship Know How
• Get Your Worries Out
• Get Your Happy On
• Secret Ingredients of Self Confidence Part 1
You can see more information on my other workshops here