Description
The Secret Life of the Pencil by Alex Hammond and Mike Tinney presents the pencils of over 70 acclaimed artists, designers, writers, architects and musicians.

In this fascinating new book, Alex Hammond and Mike Tinney examine the relationship between some of the world's leading creatives and this humble tool, through a series of fascinating close up photographs, sketches, quotes and interviews.

From Stephen Fry and Tracey Emin's modest wooden pencils, to James Dyson's slickly designed mechanical gadget, Dave Eggers' labyrinthine nibbed tool and Paul Smith's jewel-like object worth £3,000, each weird and wonderful pencil featured in the book becomes an fascinating portrait of its owner, demonstrating that in the digital age the pencil is no longer just a simple work tool, but a much-loved totem of creativity.

This collection of pencil images will be on display at Cass Art Manchester from 16th October - 5th November to celebrate the release of this book.
Join us for a private view and book launch with author and designer Alex Hammond on Thursday 19th October from 5-8pm.

To purchase a print visit secretpencils.co.uk/shop. In support of Children In Crisis.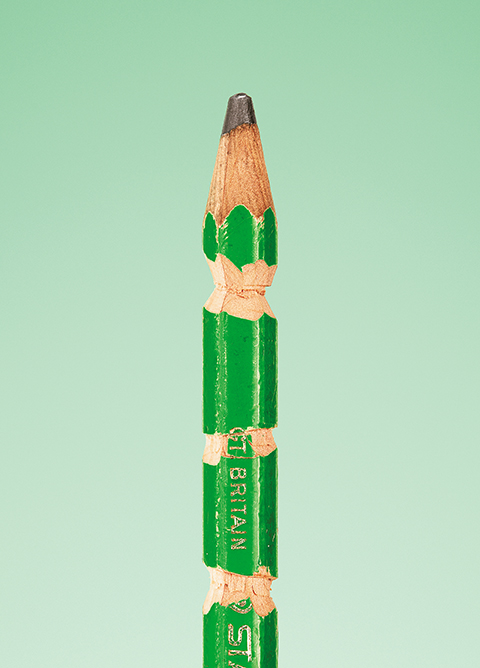 Image credit: Pencil owned by Anish Kapoor - Photograph by Mike Tinney ©