Description
Ever wondered what a superhero eats for breakfast? Do they need a special diet to feed their superpowers? The odd metabolisms of superheroes must mean they have strange dietary needs, from the high calorie diets to fuel flaming bodies and super speeds, to not so obvious requirements for vitamins and minerals.
Join Prof Mark Lorch from the University of Hull as he explores the science behind the superheroes we all know and love.
The Secret Science of Superheroes looks at the underpinning chemistry, physics and biology needed for their superpowers.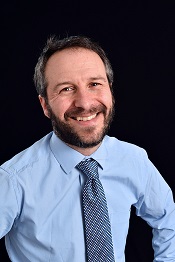 This engaging session will inspire, inform and entertain in equal measures and is aimed at young people of all ages and abilities.
All children taking part in this activity must be accompanied by a parent or guardian. We request that young people bring no more than two adults with them.
We ask that one adult be responsible for no more than two young people.
Ages 8+
Hosted in Hull Central Library, MakerspaceHull allows anyone to explore their creativity in arts, science, technology and engineering - independently or collaboratively.
The space has state of the art manual, digital and electronic equipment, skilled staff providing support and workshops, as well as space to create, invent, explore, learn, think and exhibit.
For more info contact us on social media @MakerspaceHull or by email - makerspace@hcandl.co.uk