Description
The Secrets of Body Language
This Christmas, discover the secrets of non-verbal communication
Significantly improve your ability to interpret the meaning of body language and facial messages in one high-impact half day programme. What a person actually says is only a fraction of what they are communicating and this programme provides an accessible introduction into understanding and interpreting the range of non-verbal messages we all transmit. Managing your body language supports effective communication and can help minimise potential misunderstandings through a more informed approach to non-verbal messages. You will question preconceptions, challenge commonly held assumptions about de-coding non-verbal communication and acknowledge the importance of cultural considerations.
Based on the latest research, the course will reveal the most reliable ways to interpret the range of non-verbal behaviours; how to build rapport and how to improve the way you interact with those around you. You will discover how subtle micro-expressions, facial movements, vocal tone, gestures and body movements can all provide valuable clues into what others are thinking and learn to pick up on the hidden emotions which are present in all interpersonal exchanges. Providing real life examples and tons of practical tips to help improve everyday communication, assertiveness and engagement with others. This comprehensive and highly practical session is delivered by subject specialists from Endor Learn & Develop.
Learning Outcomes


Demonstrate an ability to recognise and use effective non-verbal communication skills.

Accurately interpret a range of non-verbal signals.

Increase your awareness of cultural variations.

Identify the variety of non-verbal and behavioural factors which will affect the reception of your messages.

Acknowledge the impact of gestures and mannerisms in the workplace and beyond.

Apply the 5 C's of body language to improve your personal impact and strengthen group dynamics.

Assess your own ability to empathise with others.

Comments:
"I was blown away with this session - really inspiring and has given me lots of food for thought. Excellent !"
Director - Addo Solutions Ltd
'Engaging and practical… provided me with not just an understanding of body language, but also the tools to make me a far more effective communicator across my team. Above all I learned to dismiss first impressions!'
HR Officer - Vion Food Group
Who should attend?
Suitable for all, particularly relevant for anyone interested in developing effective interpersonal relationships, applied communication skills, improving personal impact and extending their influencing skills.

Format:
Registration and welcome from 09:00
Start time: 09:15
End time: 12.45
15 minute break mid-session (tea, coffee provided)
What to do next?
All you need to do is register your ticket to attend this event. These programmes are often oversubscribed, with only limited spaces available, so book now to avoid disappointment.
NOTE: Maximum two tickets per organisation.
Parking:
Please note: there is only limited parking available at Sparkhouse. The nearest car park is the NCP on Brayford Pool, Lincoln, LN6 7TS. Alternatively you can use the NCP on St Mary's St, Lincoln LN5 7EQ or Broadgate Car Park, Saint Rumbold's Street, Lincoln LN2 5AP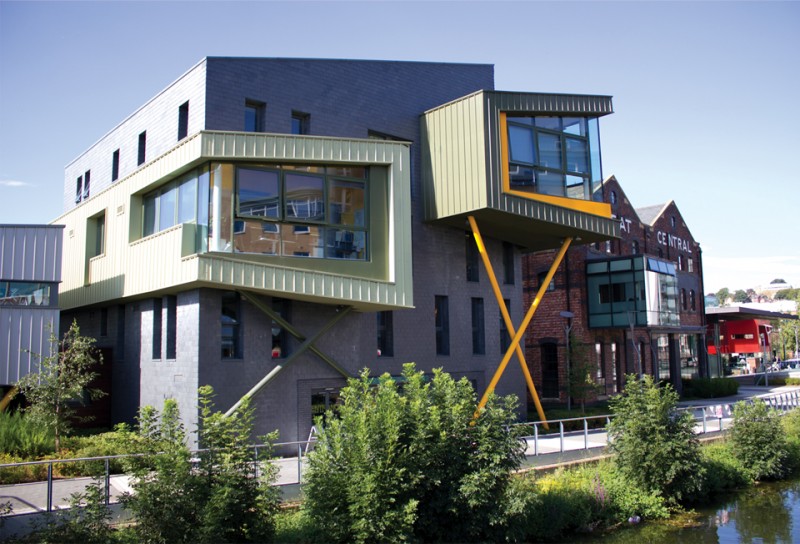 Information, Terms and Conditions:
For your convenience, Endor provide a visible and easy to apply all-inclusive, delegate rate for all our events. We always absorb any additional charges including Eventbrite booking fees, processing fees and catering costs if applicable. Enjoy this special free festive programme. Yo Ho Ho !