Description
The Secrets of Business Persuasion - the art and science of getting people to do what you want (without thinking).
What you will discover in this talk
*The 6 rules of automatic business persuasion
*The 4 innocent phrases that easily wreck negotiations.
*The 5 useful behaviours that help negotiations succeed.
*The 1 simple discovery used by all top sellers
*The little thoughts of loss that always trump equal thoughts of gain
*The amazing way top presenters communicate and generate applause at will.
*The PACER way that professional speakers structure a persuasive presentation.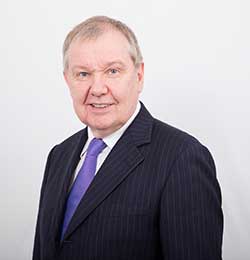 About your host
Bob has a lifetime of experience in the field of face to face 'business persuasion'. Whether that is in the focused areas of 'selling', 'negotiating' or 'presenting' he is an acknowledged expert. Over the years he has helped organisations as diverse as banks, energy companies and even the UK Supreme Court, uto successfully persuade, present and influence their respective target audiences. He has worked around the World and lived in both London and New York during a 20 year career with Reuters. He completed his career there as a main board Director of Reuters Transaction Services Ltd. He now runs his own international persuasion consultancy and has written four books including 'Presentation Skills for Quivering Wrecks' (recommended by The Guardian and BA Business Life magazine) and 'Negotiating Skills for Virgins'. He was elected a Freeman of the City of London in 2008.