Description
Arrogant and slightly dismissive, a slur on Linkedin recently led to incredible press coverage for a Barnsley-based yoga teacher. The teacher is called Matt. Matt is my client, and within days of making headlines, his class sold out.
Thanks to the increasing popularity of online news, influential media websites compete fiercely for the most educational, compelling or plain surreal stories. These stories (your stories) drive traffic to their sites, which in turn, generate their ad revenues.
Getting media coverage for your business has never been so achievable - because put simply, these websites need your stories to survive.
THE BAD NEWS:
96% of the stories submitted to journalists are never published because the businesses drafting them don't understand the mechanics of dynamic storytelling.
Following my 5 highly-praised PR & Media msterclasses so far this year, August brings the most gorgeous venue yet, and you get exclusive insights into the latest high-profile press placements I have secured locally, regionally and nationally, including the BBC, Financial Times, METRO, Huffington Post, Evening Standard, Sheffield Star, London Live and more. Plus, using interactive group writing exercises & real-life client case studies, I will show you:
- The 'OPEN LOOP' technique: learn how to grab a journalist's attention with a powerful psychological writing technique bestselling authors use every day. I will show you how to write effective Open Loops using real samples that generated high value media coverage across print, radio and TV for my clients.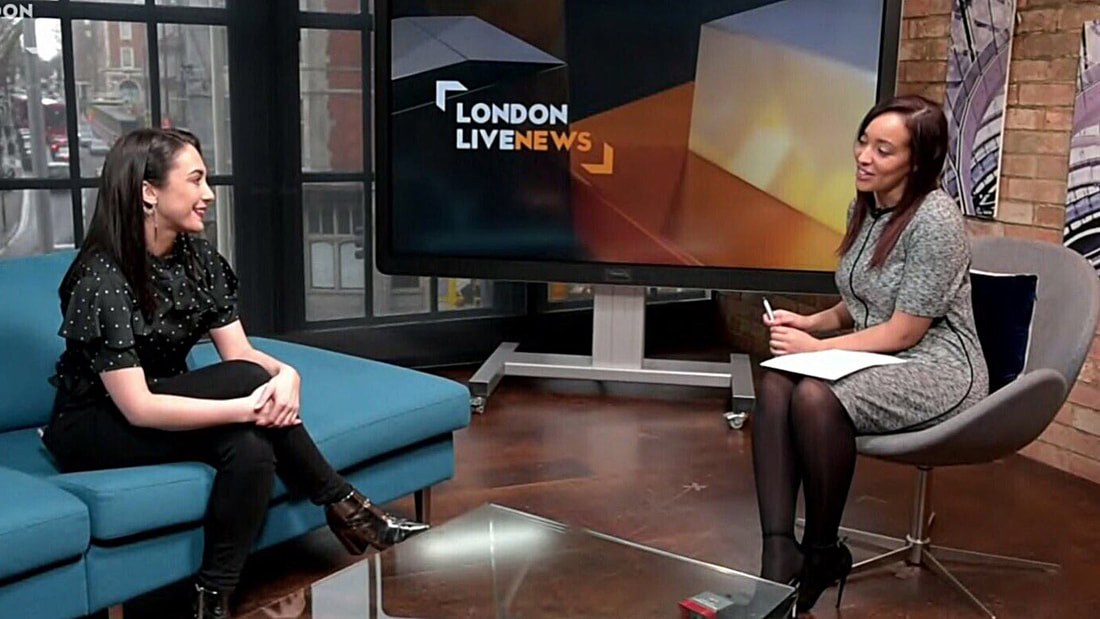 - The 'STORY HIERARCHY' principle: learn the key elements of a powerful press story, and via group writing exercises, you will discover the exact sequence in which they should be placed.
- The 'ACTIVE LEVER' method: understand which elements of your story are the most attractive to media platforms and which should never be spoken about. Become a pro at spotting your 'hook'.
Additionally, learn:
Why Twitter is more powerful than Linkedin as a 'contact' resource
Why you should never want to talk to a journalist
How to compose a killer press release
What to do if you think a journalist is ignoring you
What 'credibility assets' are and why they attract press
How to heighten your chances of appearing on a newspaper front cover (since December 2018, I have secured 4 front cover features)
PLUS, hear the full story behind the Linkedin slur targeted at my yoga client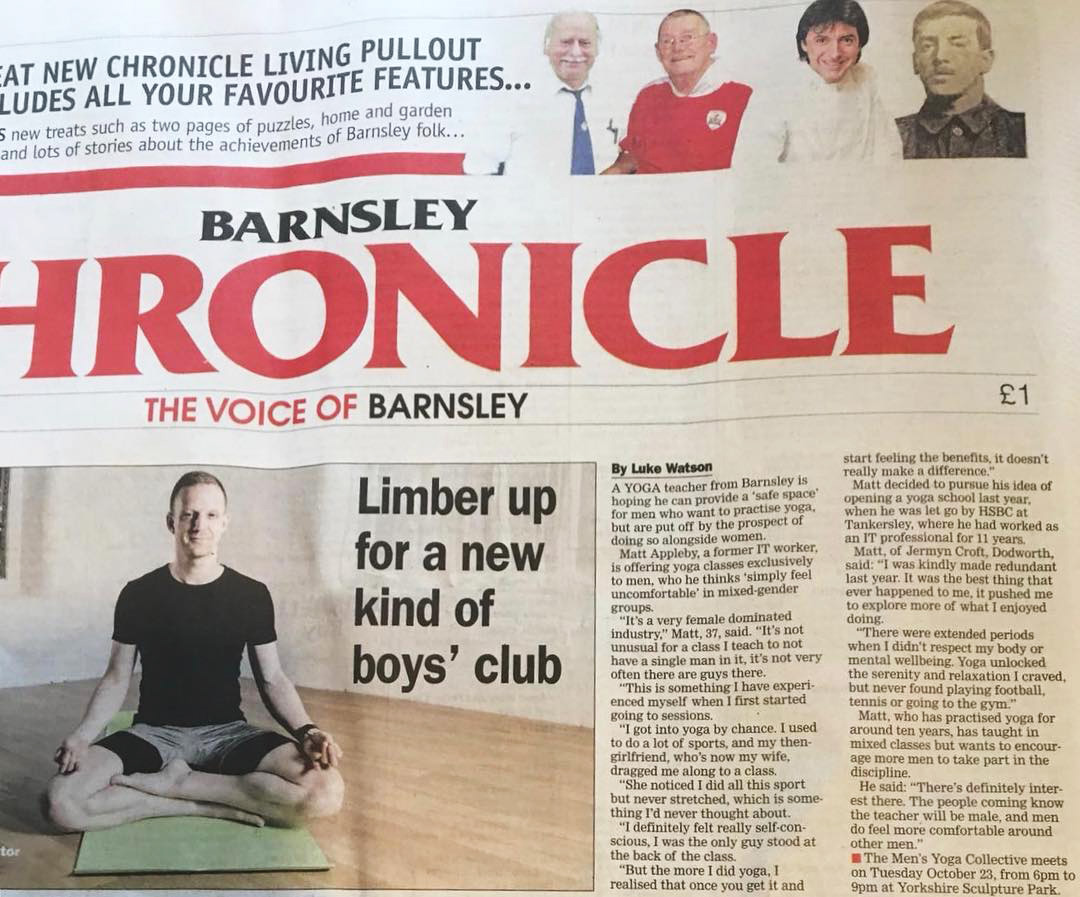 PLEASE NOTE:
If you are unable to attend this PR & Media masterclass, feel free to watch this interview with me instead: it's my best stuff in under 10-minutes, and it's free. Good luck.
PREVIOUS ATTENDEE FEEDBACK
Browse feedback below - all posted on Linkedin by attendees following my previous PR masterclasses: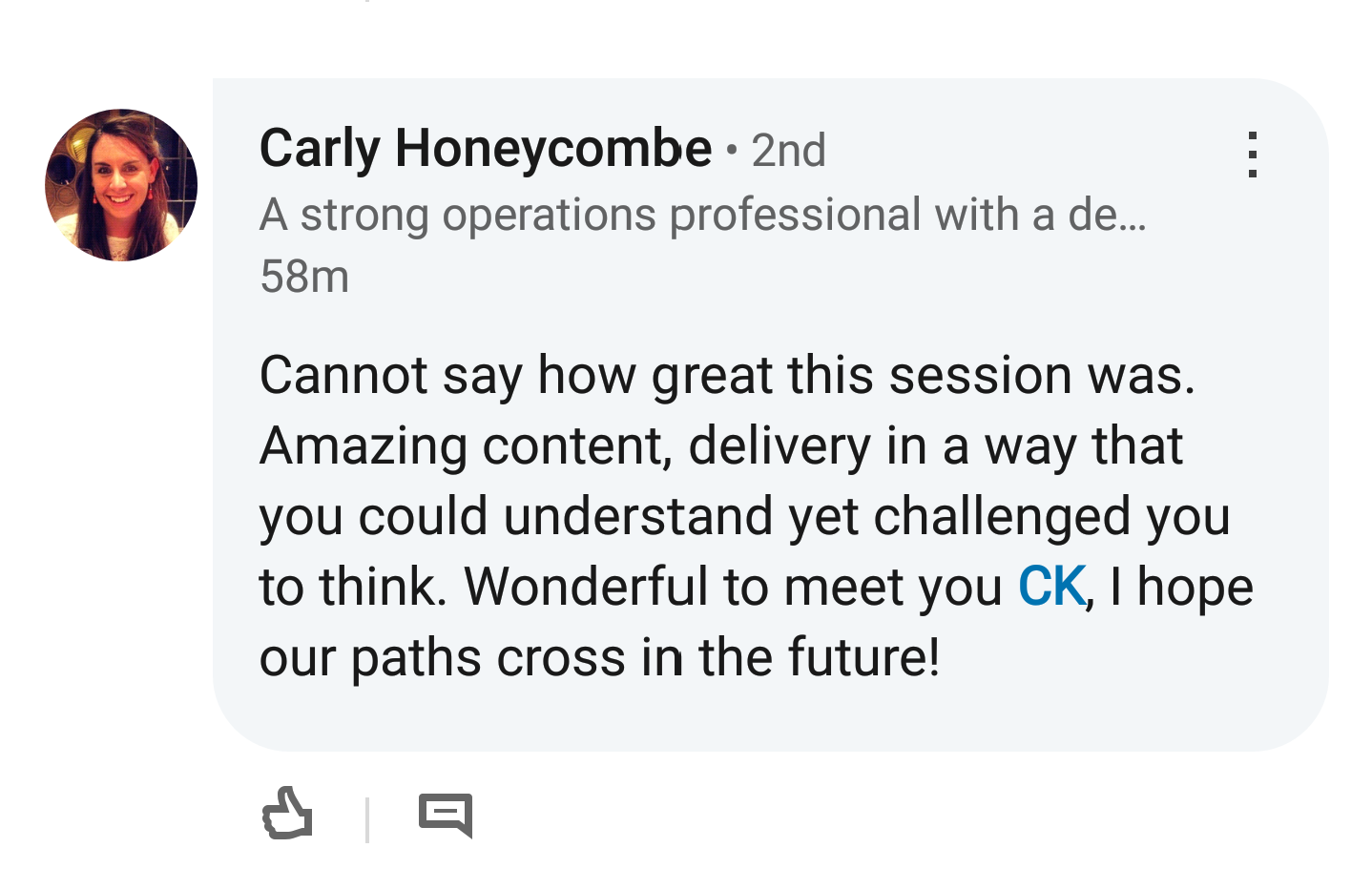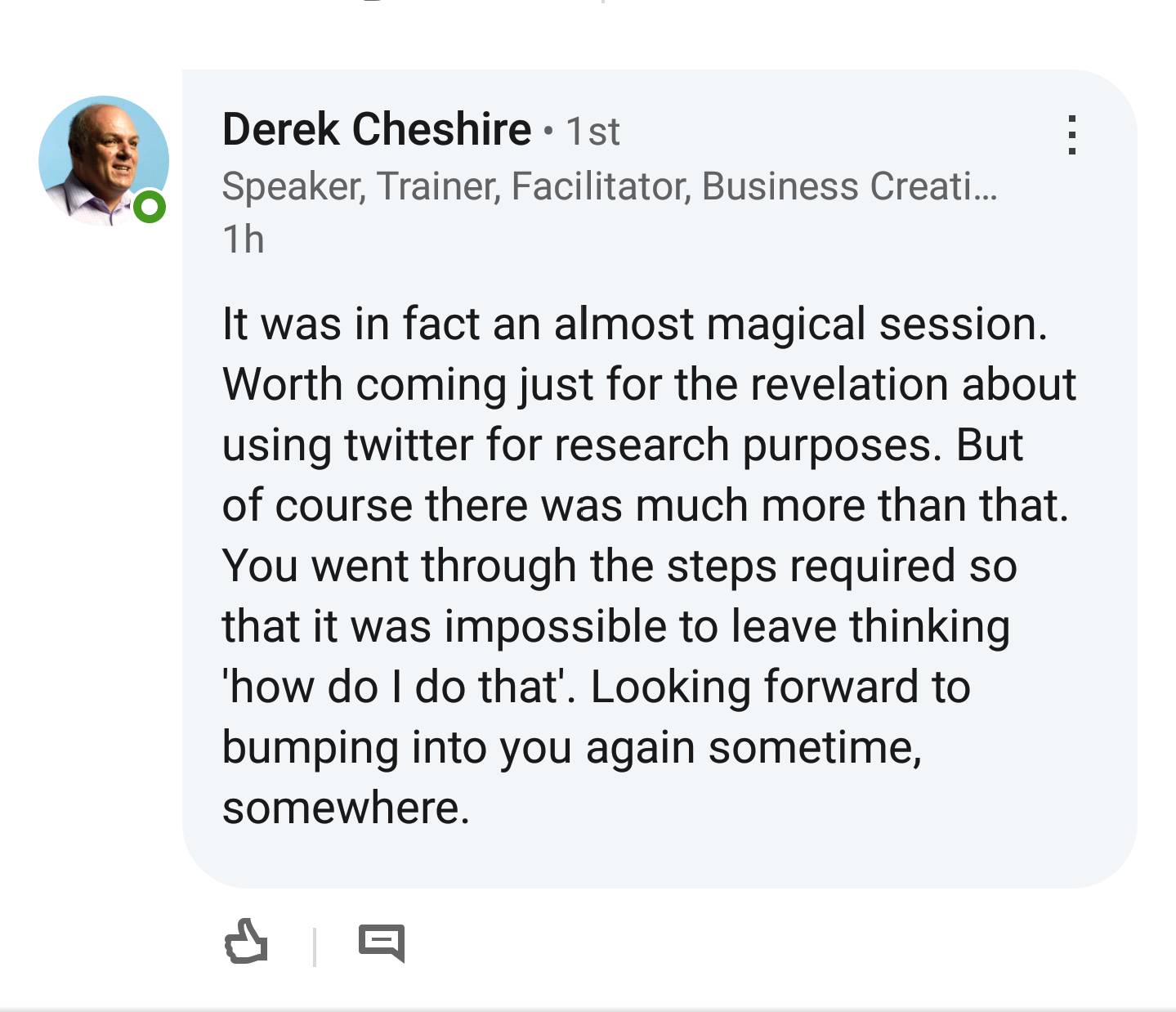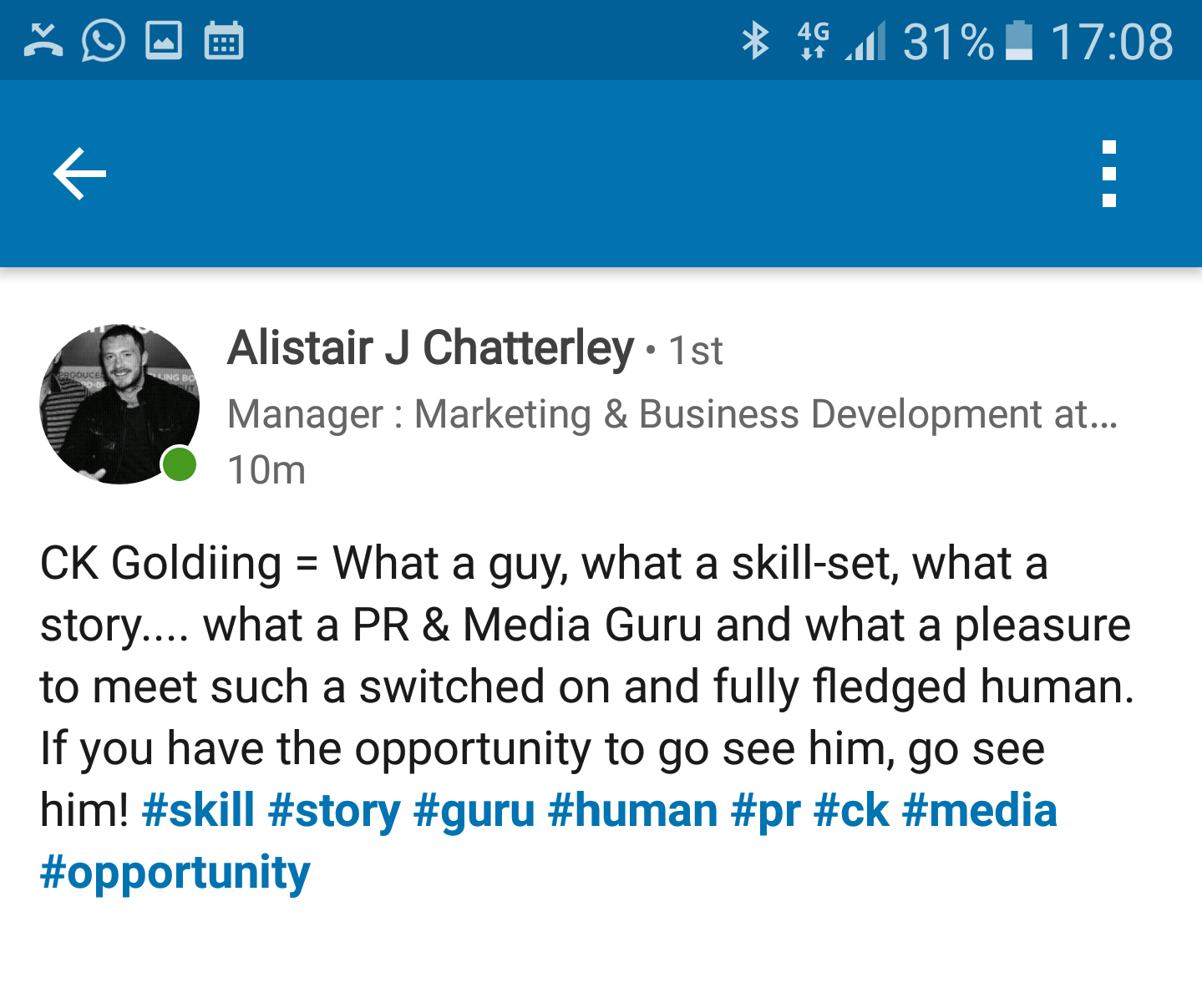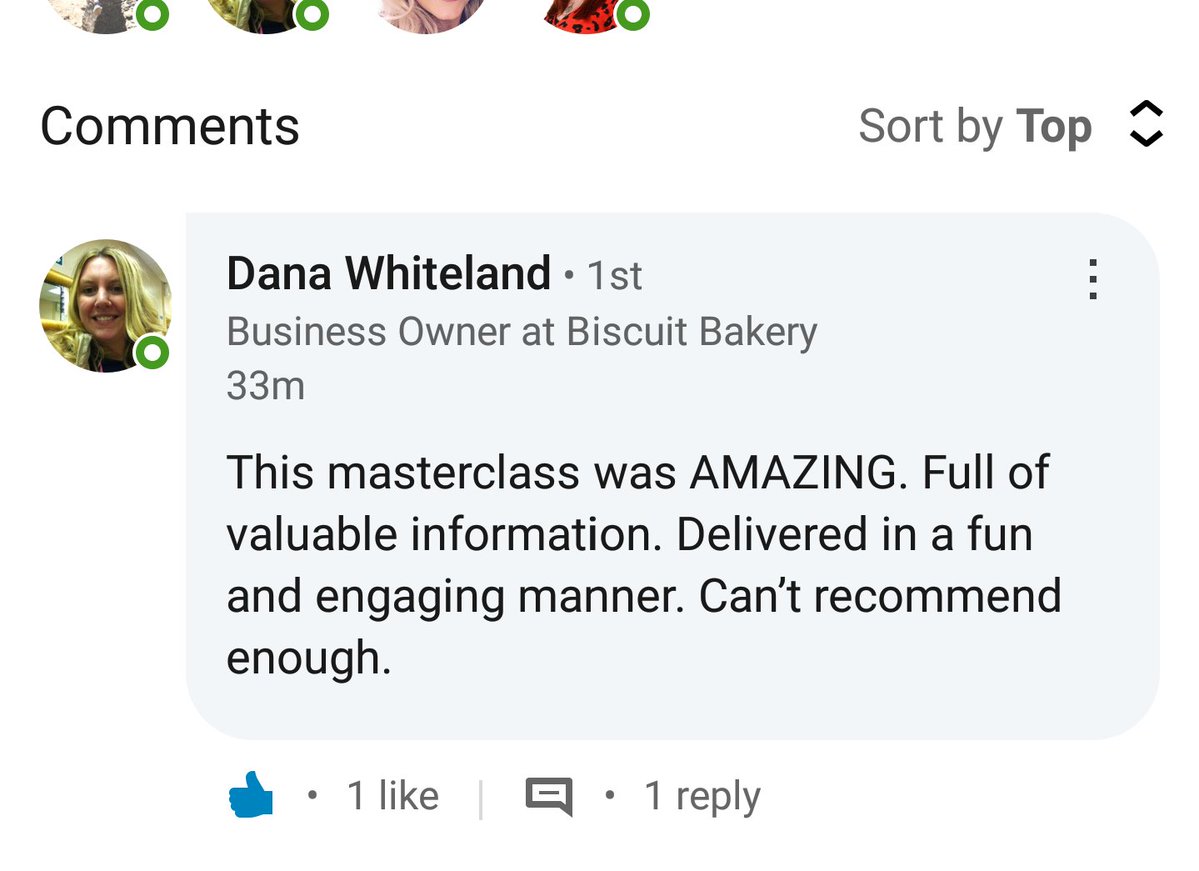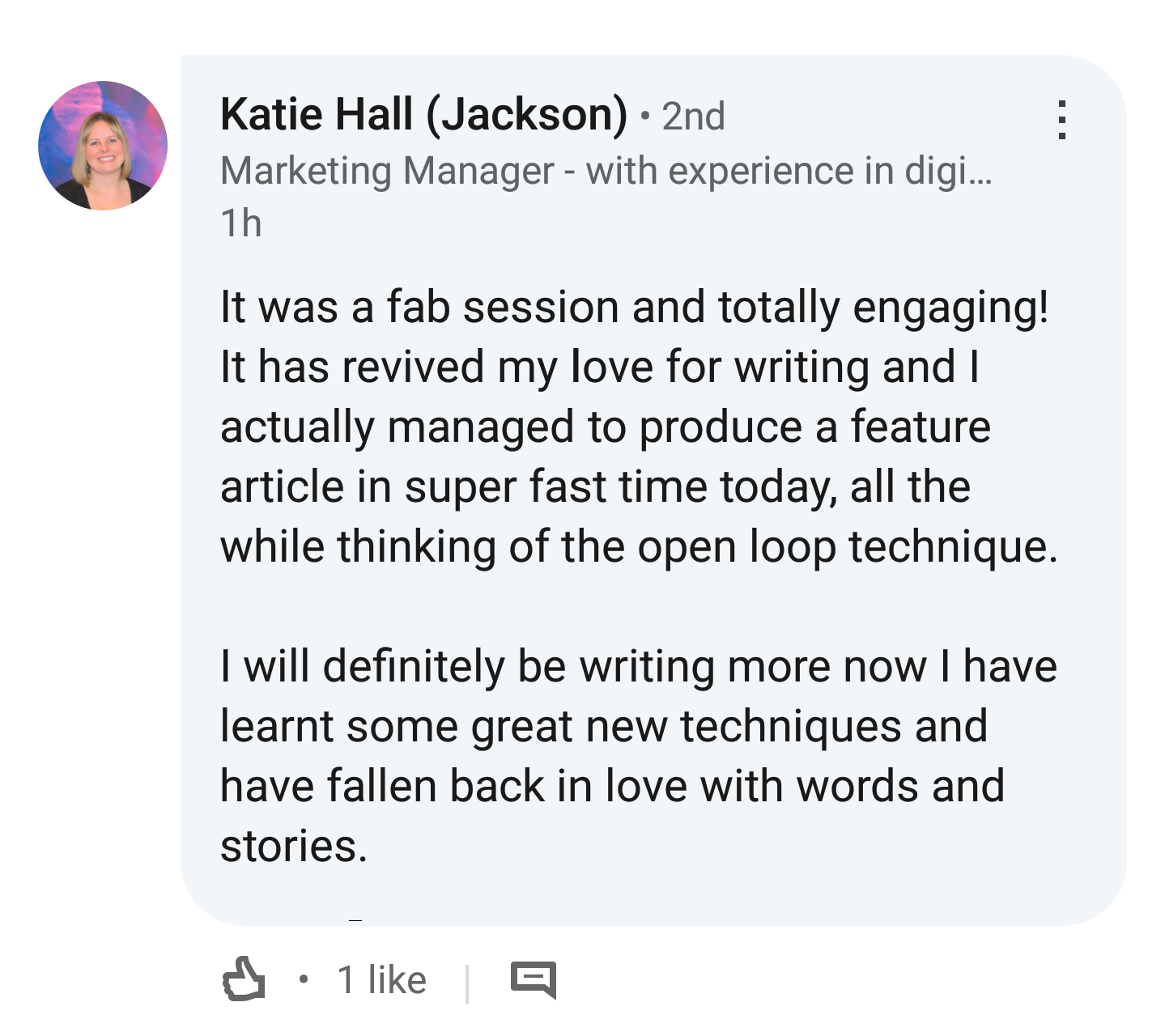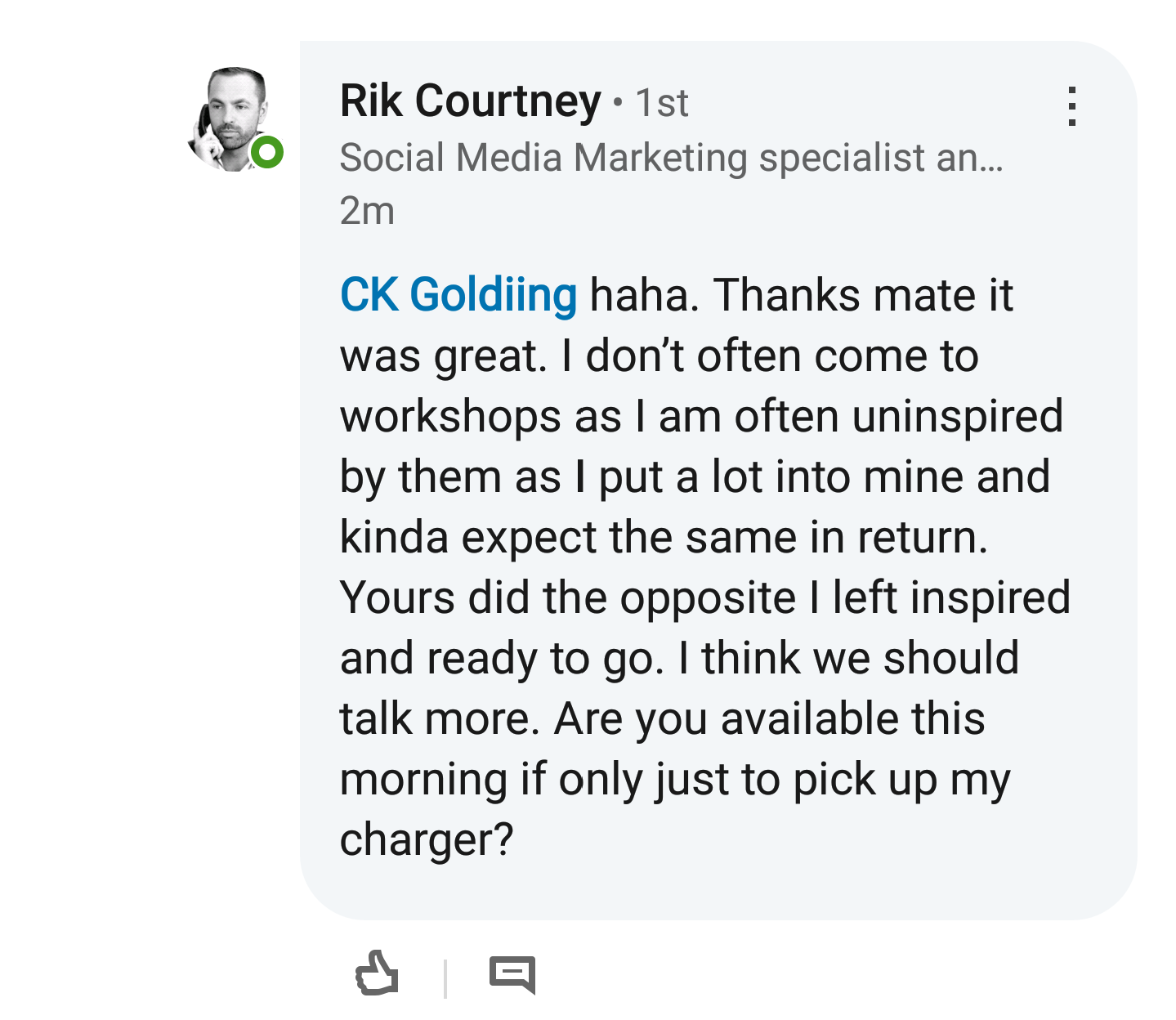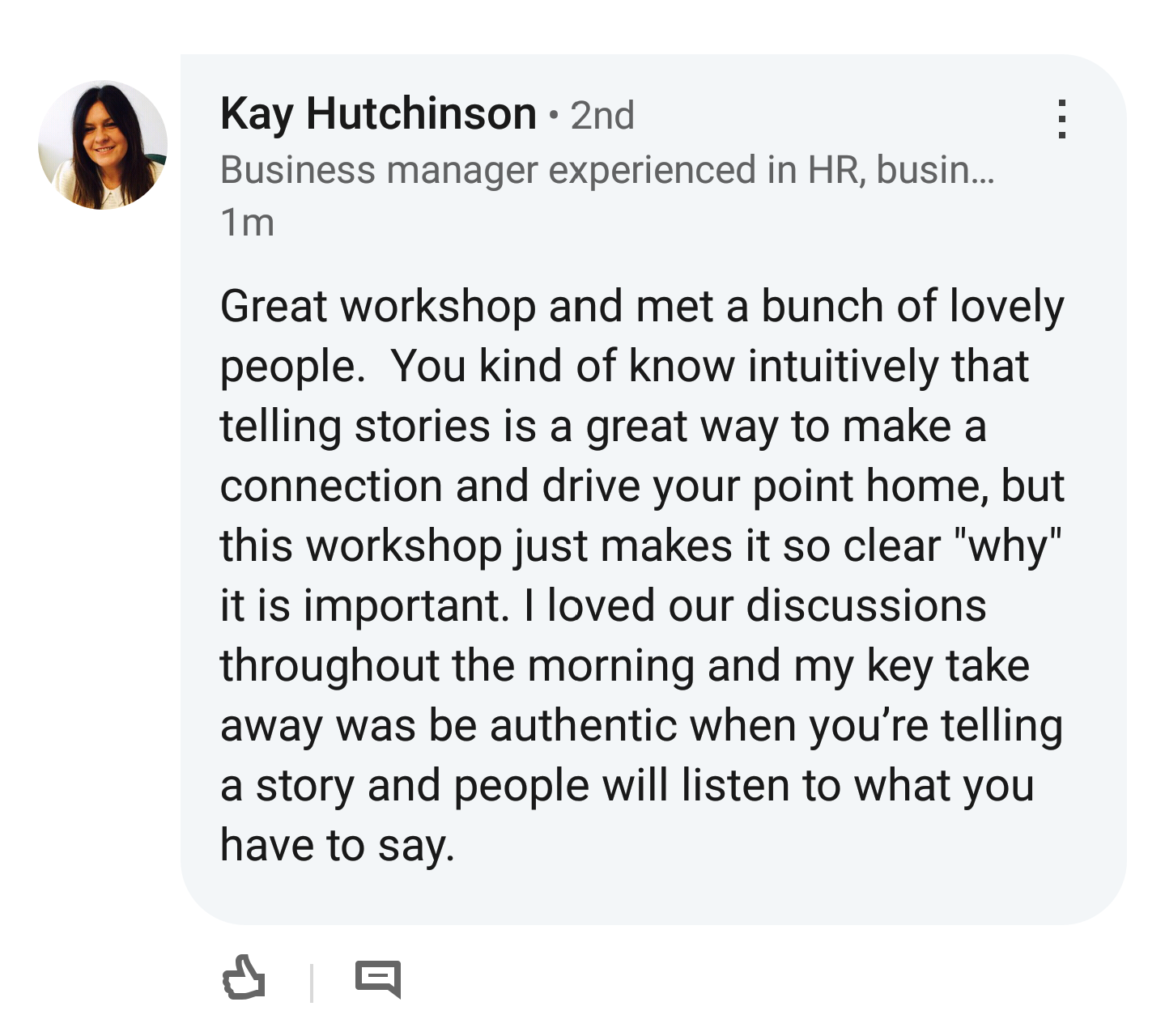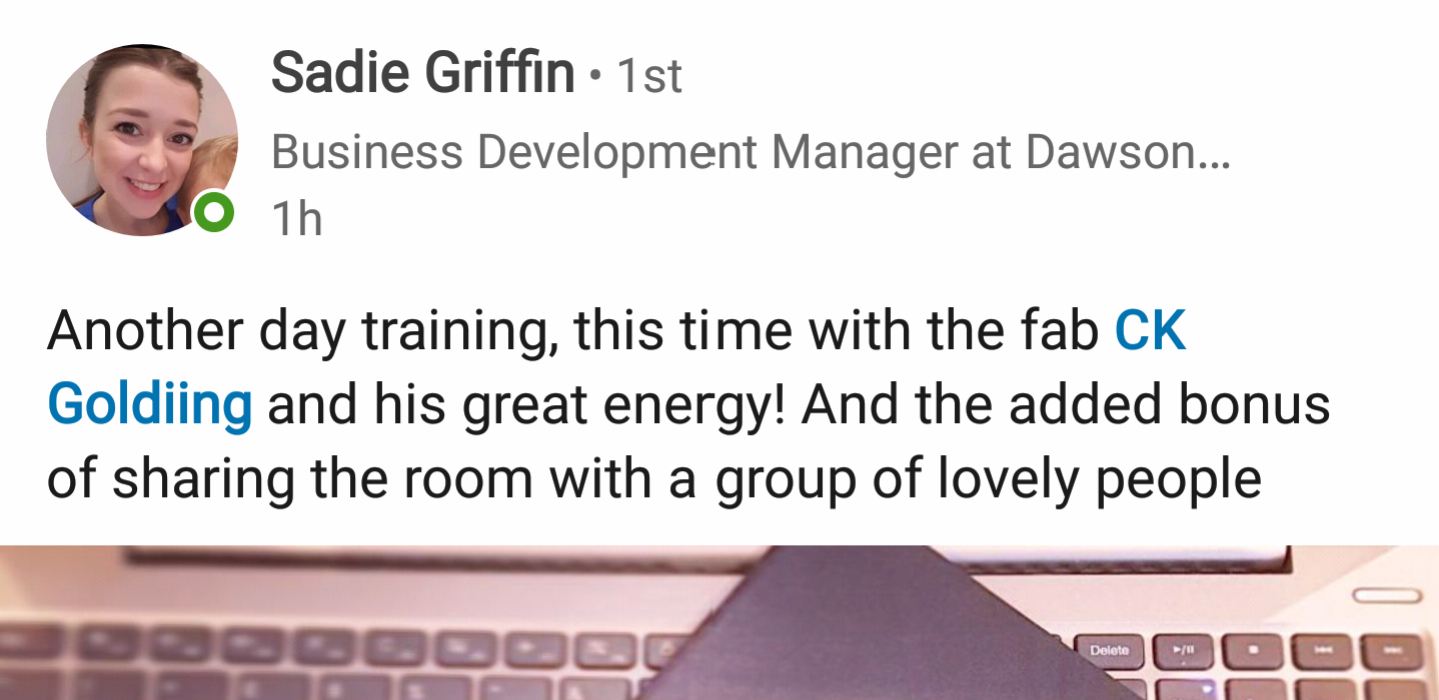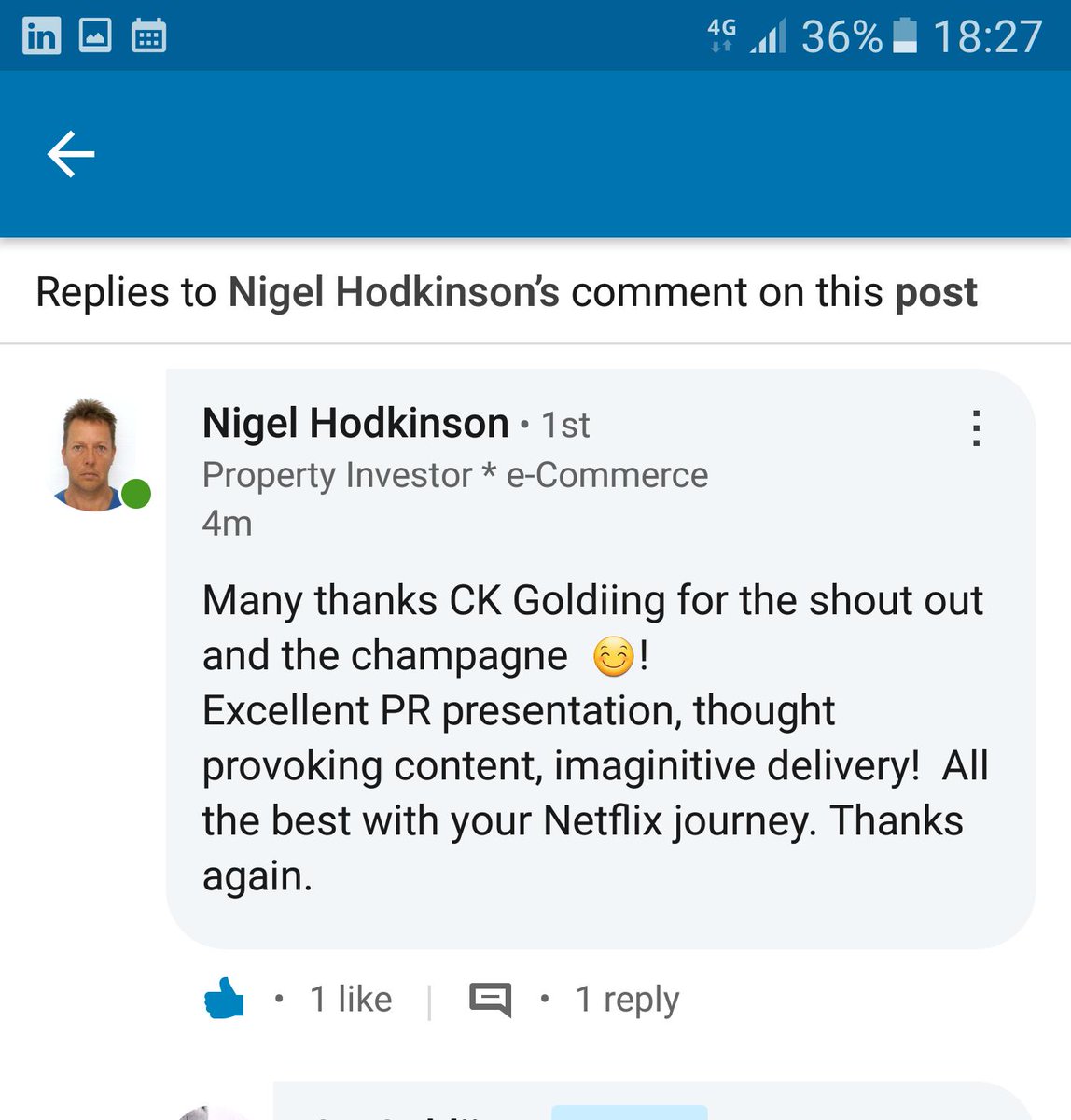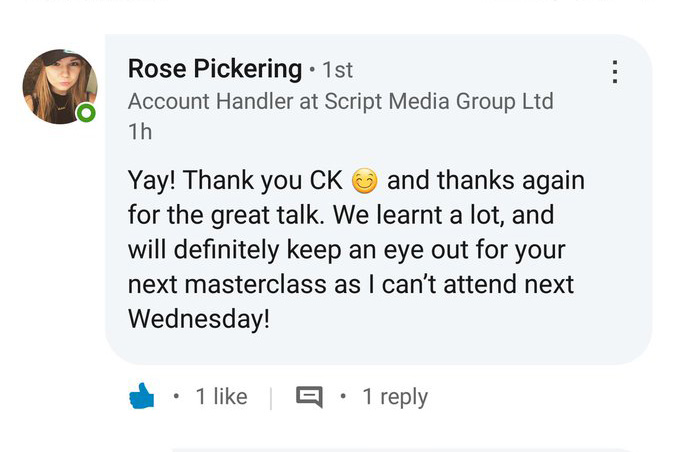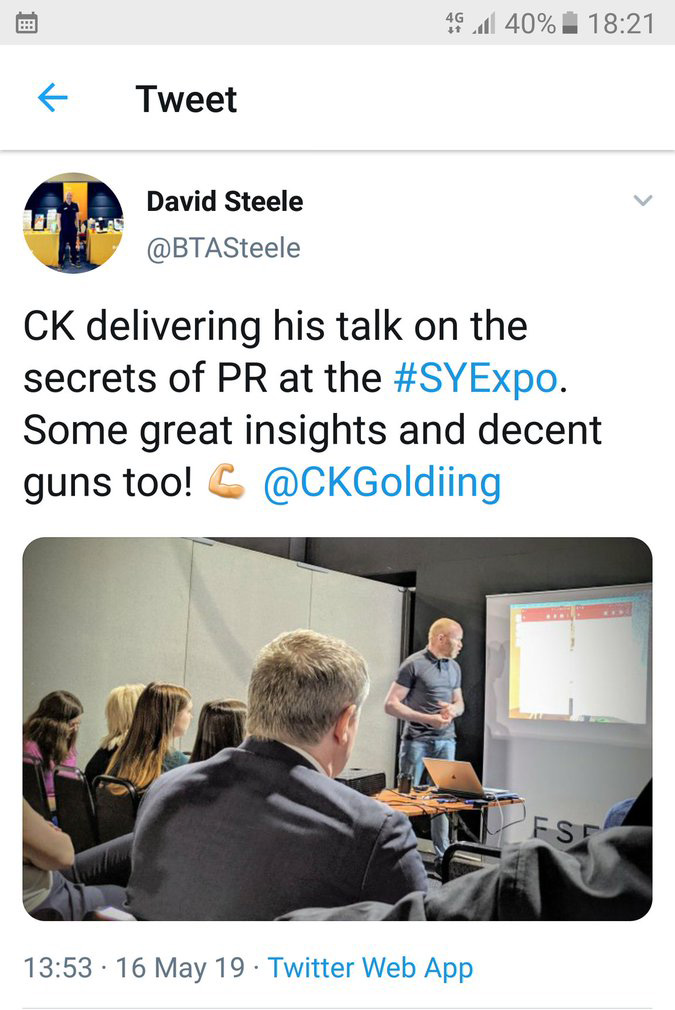 Watch previous masterclass highlights here
See you soon
CK.