The Seed Pearl Breakfast March

Wednesday, March 9, 2011 from 8:45 AM to 11:00 AM (GMT)
Event Details
The Oyster Club
Invites You to the Make Business Connections in one of
London's Most Beautiful Venues
on
Wednesday 9th March 2011
The Seed Pearl Club
Breakfast and Networking from 9am till 11am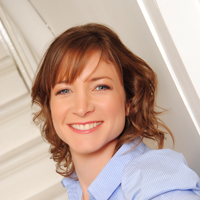 With Special Guest and Speaker
Keren Lerner from Top Left Design
Home House
20 Portman Square
London
W1H 6LW
Reservation £25 + VAT
The Seed Pearl Club is a Division of The Oyster Club and provides networking and training for business owners, professionals and entrepeneurs.
RSVP by Monday 7th March 2011.
The Seed Pearl Club is a breakfast meeting event unlike any other. An opportunity to kick start your day amongst like minded professionals. What could be better than some delicious Home House hospitality, Tanya's Mini Mind Spa to get you thinking and a guest speaker's Mini Workshop to get you going?
A little bit about Keren Lerner
Keren runs Top Left Design, a 5 person website design agency which creates top quality, easy to use, eye-catching websites, email newsletters and blogs – all with the intended objectives of the business or organisation in mind.
She regularly trains fellow business people and entrepreneurs in social media, blogging, the principles of good website design, creating effective email newsletters, and improving their online reputation. Her mission is to "clean up the internet" and empower clients to represent and promote themselves in a way they can be proud of.
She is still very much involved in the design of the websites her company creates but has 4 members of staff who are designers and project managers as well. You can read about them here:http://www.topleftdesign.com/meet-the-team/index.htm
Keren is an active networker and is very well connected to a huge range of business owners and suppliers. She has built up a huge advocacy amongst her clients and peers - as can be seen on her Linkedin profile
What she will be talking about on the 9th March
Keren will be taking us through 9 ways to improve your presence online – great tips to ensure that when people look you or your company up on the internet they see only the good things you want them to see, and are suitably impressed by your brand, message, expertise and online persona.
Historically
Keren has been working as a website designer since practically when websites were invented and has continued to hone her skills and knowledge. She loves to share what she knows and regularly runs training sessions in social media, website design, blogging and generally "improving your presence online". She truly believes that if you are going to do something, do it properly and do it well and pay attention to detail, as it's the little details that make all the difference.
She started the company in 2002. Previously she worked in a website company called RTSe and did freelance design work. This included 2 seasons working on creating the design and layout for a daily film magazine during the Cannes film festival.
While at university she won the Pearson's Entertainment award within Multimedia and worked at Penguin Books and the Financial Times. She is a member of several networking organizations including BNI, NRG and Athena and is very active with online networking on Twitter and Linkedin.
Keren is a founder member of The Oyster Club and a Black Pearl.
See www.topleftdesign.com for the Top Left Design website and you can also follow Keren on Twitter as she actively tweets useful and relevant info!
Read more:
Website Portfolio: http://www.topleftdesign.com/portfolio
Twitter: http://twitter.com/topleftdesign
Blog about Blogging: 7 Types of Blog Posts That Make Blogging Easy
Interview with Keren on One Xtra Pixel
When & Where
20 Portman Square
London
W1H 6LW London
United Kingdom


Wednesday, March 9, 2011 from 8:45 AM to 11:00 AM (GMT)
Add to my calendar
Organizer
Established in 2010, The Oyster Club welcomes business owners and professionals at decision making level.   
A refreshingly old fashioned and elegant approach to establishing and maintaining business connections.  No need for name badges, forced referrals, or uncomfortable elevator pitches and deliberately not a membership club.
Having attended too many events where everyone manically shoved business cards at each other and nobody was interested in forging actual relationships, our founder Tanya Mann Rennick, saw the need to establish a new forum that served its guests better.
The Oyster Club is far removed from the pressure of a structured networking event, however at a senior level, it is far more effective, and enjoyable; certainly a bonus when our time is highly valuable.
We help each other develop innovative business ideas and where appropriate, we share our contacts. From time to time, business leaders, inspirational entrepreneurs and even contradictory mavericks are selectively invited to deliver presentations; stimulating debate and helping us maintain our position as leaders at the forefront of our respective enterprises.
Business relationships and friendships are built on trust, reciprocity and a genuine commitment to caring for each other. The ultimate pinnacle is to become ambassadors for one another. Our connections are extended by making personal and valuable introductions.
The Oyster Club is unique in that if you've not attended an event before then you do need to be invited by someone who has,  so if you would like to come, please ask . It clearly isn't for everyone, but if our ethos resonates with you, then it probably is just what you have been waiting for.