Description
Self-help strategies don't fail, but are not properly sustained, as mental patterns need to be promoted using thought-action links, allowing thoughts to be integrated into coherent schemas. This way, the mind may develop a cycle of reliable experiences through goal-directed actions, creating an enhanced level of self-awareness.

Welcome to a coherent experience for self-development


Part 1. Welcome talk

Cristian Nica: Resonating with life

We live, aiming to find self-awareness within the emotional echo of our own actions. There is a line we try not to cross and thus, we journey between pleasure and pain, gathering strength from the lessons we teach to ourselves in times of uncertainty.


Part 2. Self-assessment

The living experience is best explained when looking at our own mind. You will have the chance to go through a brief psychologically validated assessment, and understand how the target strengths relate to your development.


Part 3. Strength-based talks

Following to the previous incubator, three inspiring speakers will be sharing their personal perspective on how psychological strengths can help you resonate with the life you live.

Anthony Fernandes: When pleasure can heal the pain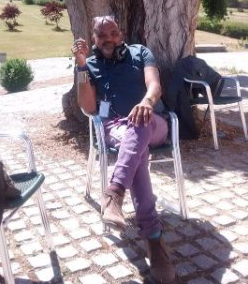 I'm a journeyman coach with a multicultural background in - among other fields - tourism, branding, media and management. I've always had an abiding passion for studying and working in personal development, and am currently working towards a diploma with the Coaching Academy (London) UK.
For the past 20 plus years, I've been coping with a long-term genetically inherited chronic renal failure and have found that self-acceptance and self-compassion are key to changing one's perspective on life goals and turning lemons into lemonade.
I believe that much human suffering is down to reduced levels of awareness and one's abilities to glean the richness of simple pleasures, to help manage the painful pressure of distress.
Austrian logotherapist Viktor Frankl's conclusion got it spot on, that no matter what happens, no one can dictate how one might choose to perceive a situation and decide how to act.

Keon Mendoza: Applied curiosity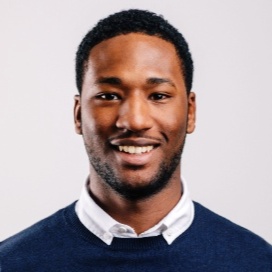 I have always had a passion for understanding why people do what they do, including myself. My first memories of being curious were in early childhood when a lot of change was happening around me with no real explanation as to why. Questioning reality helped me understand more, learn quicker and adapt to what was going on.
Through a continued process of self-discovery I had found that curiosity is a very powerful 'tool' and can be used to push you to live a more fulfilled life, or paralyse you with information overload creating judgement and criticism in the mind. Mastering this balance and using 'applied curiosity' is what excites me.

Eli Naor: The boundaries of awareness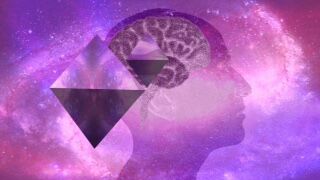 Over the past 9 years, I have been studying the development of our awareness and consciousness as I am striving to reach the genuine potential of my personality. The increasing of my awareness is helping me to understand myself and my surrounding, and gives me tools to be in peace and acceptance.
Metaphorically speaking, developing our awareness can be seen as finding the manual of our brain and operating it in a sound manner. In a state of awareness, we do not perceive the small obstacles in our way as problems, and we see everything through the eye of our essence.


4. Coherent incubation

The mind reacts to uncertainty. Most of our mental energy is seldom invested in finding the missing link. For this reason, in the final part, we will create insight-driven teams in order to help our psyche hatch, one strength at a time.
In this event, we'll be incubating LIFE ENGAGEMENT starting from the following strengths:
Meaning-making: http://www.tandfonline.com/doi/abs/10.1080/15325020600685295
Flow: https://positivepsychologyprogram.com/mihaly-csikszentmihalyi-father-of-flow/
Sensation-seeking: http://www.apa.org/monitor/julaug06/frisky.aspx

Why should you attend?

1. Learn from accurate insights: we brought the evidence for guiding your thinking in the right direction and real-life stories to boost your motivation.

2. Feel a sense of accomplishment: learn to value your mental skills as you understand the way the mind creates the meaning we rely on at every single point in time.

3. Bring the change: share your experience and find support for learning how to make a difference in other people's life.

If you would like to find out more, please join the Mindful Living Network