Description
Ladies, join us for an outright and utterly selfish day on Saturday 21 April, at Zoku!
Anna and Nicola, along with Zoku, are proud to bring you The Selfish Project - a jam-packed day of self-love, self-care, nourishing food, incredible guest speakers, movement and more!
Are you feeling a bit burnt out right now?
Do you put everyone else before you and are feeling the impact of not focusing on yourself?
Do you think self-love, care and development is something that you can't invest time in, but you know deep down you want to?
Or are you just so in love with keeping self-love at the forefront of your life you'd like to keep those wheels turning?
Regardless of whether you ticked one or all of the above, we'd love you to create some time for you and allow us to give you an utterly selfish day that will leave you feeling grounded, loved and downright selfish for all the right reasons!
Here's a sneak peek of what's to come!

09.30-09.45 - Registration
09.45 - Intro/Welcome
10.00 - Morning movement - Yoga Sara of Yogelli
10.45 - Morning snack - live interactive healthy cooking demo with Anna from Anna's Nutrition / Registered Nutritionist
12.45 - AMAZING Lunch -

13.45 - Guest speaker - Eva from Eva Authentic Living
14.30 - Journal & Write with oils - Nicola from Love & Oranges - Nicola Cloherty

15.30 - Guest Speaker & dance like no one's watching - Juel Mc Neilly from Ladyliciousness

16.30 - Evening tipple, networking - nibbles and bubbly cocktail
Healthy snacks, nourishing lunch, drinks and goodie bag all included in price.
What a jam packed day..
You will leave feeling nourished, relaxed, restored and revived

Create space for you in this busy demanding world

Where: Zoku, Amsterdam
When: Saturday 21 April
Starts: 09.30 - approximately 17.30
Price: Early Bird €67 - AVAILABLE NOW! Save €30 with our early bird ticket, available for a limited time.
Regular price €97
SELFISH.
We are SELFISH.
We are full of self-love.
We are full of self-care.
We are full of self-acceptance.
We eat, sleep and breathe SELFISH.
--------------------------------------------------------------------------------------------------------------------------------
Say hello to you.
This is you. You are you. You are not your husband or wife, girlfriend or boyfriend, your kids, your mother or father, your job.
Our aim is to show you that putting yourself first isn't at all selfish. It's actually more selfish to not put yourself first. When we push through and put everyone else first we are pouring from an empty cup. We have less to give to those we love and want to provide for. It's like running on an empty tank.
When we stop, take a moment to look inward at what it is that we really need, we often find that it is likely something for our self. Little voices can tell us we're 'selfish', we're here to change that. It's time to make you a priority again!
--------------------------------------------------------------------------------------------------------------------------------
About Anna and Nicola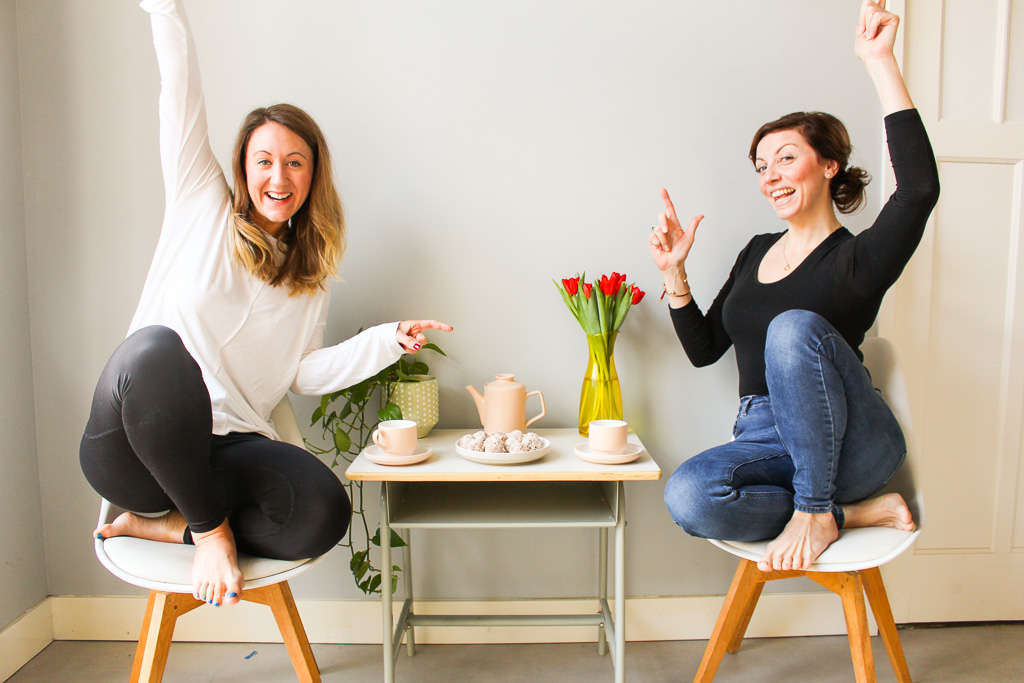 Anna is a registered Nutritionist and food freedom coach who has helped hundreds of women around the world become more mindful around food, shift unwanted weight and get back to feeling their best in their body.
Nicola is a marketer who's recently turned her focus to health and wellness, an essential oils lover and educator, a vintage fashion and furniture enthusiast and creator of self-love and wellness events.
Ladies, we can't wait to get totally and utterly, unapologetically SELFISH. with you!
Love,
Anna and Nicola