The Semibreve Collective Secret Garden Concert at The Peace Garden
The Semibreve Collective Secret Garden Concert
About this event
Come and join musicians Annie Ball, Katie Tertell and Gareth Davies-Jones for our last outdoor concert of the season in the wonderfully atmospheric surroundings of the Peace Garden at Minsteracres Retreat Centre. Combining songs, instrumentals and the stories behind them, sit back and let our unique blend of voice, accordion, cello and guitar ease you through a late summer's afternoon. Minsteracres, just off the A68 above Riding Mill, is a 110 acre estate that formerly belonged to the Silvertop family. It's a very special place with historic buildings, lots of open space, and a stunning parkland designed by John Dobson who was a contemporary of the great Capability Brown. The grounds have a real sense of calm and tranquility about them and we're delighted to bring you an afternoon of live music in the Peace Garden - a lush and relaxing space just down from the main house and which adjoins the estates original walled garden. It's the perfect space to spread out and enjoy a picnic accompanied by our musical programme. If you've never been to Minsteracres before we just know you're going to love it. Come and enjoy a musical afternoon out and discover some new surroundings into the bargain.
Directions
Minsteracres Retreat Centre, Consett, DH8 9RT. From the Tyne Valley take the A68 travelling south from the Riding Mill roundabout. After about 3 miles you'll see the sign for Minsteracres on your right hand side. As you turn off the A68 into the estate the long drive up is magnificently flanked with 200 year old Giant Redwood trees which eventually open out to reveal the main house and buildings in front of you. The Peace Garden is just off to the right down from the main House.
Parking
Stewards will be on hand to welcome you and direct you to available parking. Please note that there may be a short walk to the Peace Garden itself, but you will be able to drop people and picnics off nearby. Please let the stewards know if you have accessibility needs and they will endeavour to make your arrival as easy as possible.
Toilet Facilities
There will be toilet facilities available both at the garden and nearby.
Seating & Refreshments
There won't be any chairs or refreshments available at the event. Please bring your own chairs or rugs. We positively encourage you bring their own picnic and drinks to enjoy with the music. The Peace Garden will be available from 1pm onwards to arrive, explore and settle in for the event.
Weather
The event will go ahead in all but extreme weather conditions (e.g. persistent heavy rain and high winds), so please be prepared in the event of wet or cool weather. In the event of cancellation we will notify ticket holders at least 24 hours in advance and will provide a full refund.
Tickets
Babes in arms are not chargeable. If you would like to cover the cost of a refugee attending this concert free of charge please buy an extra ticket and email us to let us know. We are also donating a number of free tickets to refugees who regularly attend the peace garden.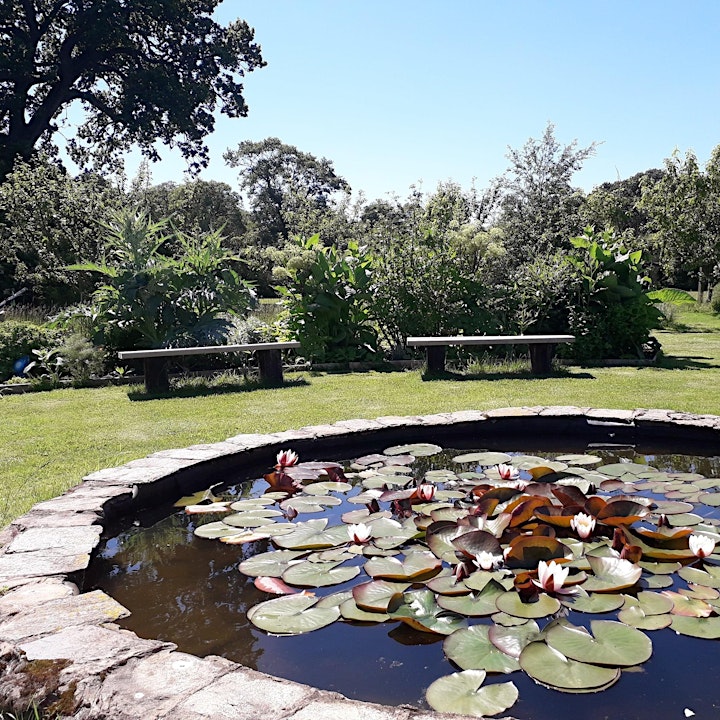 Organiser of The Semibreve Collective Secret Garden Concert at The Peace Garden