Description
****This event is now sold out****
Staffordshire's yearly Special Educational Needs conference provides a holistic resource to supporting those with SEN such as dyslexia, dyspraxia, autism, speech and language, auditory processing and visual processing.
This is an ideal one day event for parents who want to know more about special educational needs as well as for specialist SEN teachers or other educational professionals who want to update their knowledge on the very latest topics surrounding SEN.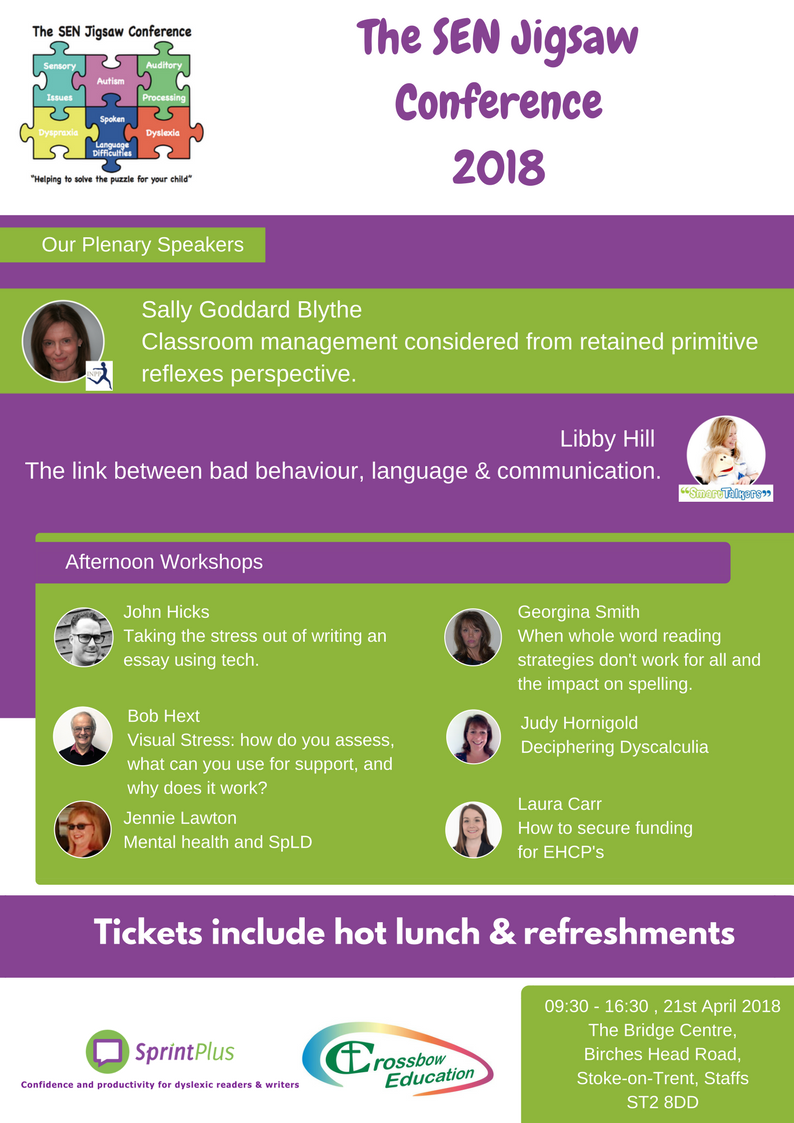 Whilst there is a focus on children, the content will equally be appropriate to SEN in adult education too.
Join us to listen to our two plenary speakers and choose from a range of six afternoon workshops that are all focused on aspects of Special Educational Needs.
Who Are Our Plenary Speakers?
Libby Hill - Speech & Language Therapist.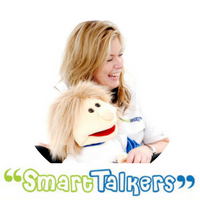 Libby qualified as a speech and language therapist from the prestigious University College, London in 1986. She remains as passionate about what she does now as she was then, which most definitely comes across in her work. Her practical, pragmatic approach works well with all children. She is a member of the Royal College of Speech and language therapists and ASLTIP and is registered with the Health Professions Council.
Libby will be talking about the relationship between language and behaviour.
Sally Goddard Blythe - Psychologist.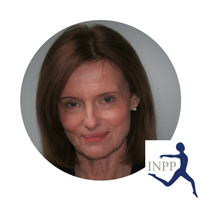 Sally is the director of the Institute For Neuro-Physical Psychology (INPP) and has written numerous books on child development. Sally's work at the INPP has been used within schools as a class based programme and has been the subject of several research projects, one of which was commissioned by the Department Of Education Northern Ireland.
Sally will be sharing her knowledge about classroom management from the perspective of primitive reflexes.
Teachers, parents, adults in education/ training, SENCOS, Dyslexia tutors,and speech and language therapists will find this conference especially useful for self development and in networking with others.
There will be an exhibition of products and services that are all focused on SEN.
The cost of the tickets includes a hot lunch and refreshments throughout the day.
Please contact the organisers if you have special dietary requirements.
Please contact the organisers directly if you require access with a wheelchair.
This year our event sponsors are SprintPlus software for literacy and Crossbow Education your UK favourite supplier of visual stress products. Click on the logos below to visit their websites.