Description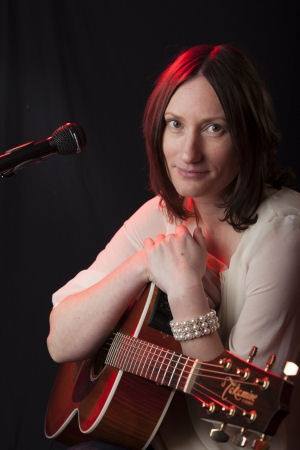 Not just an open mic. Not just a performance.

This is a (mostly) unplugged evening in two bits all snuggsied up on the sofa in the gallery, with the lights down and the candles flickrin' with your host and guest performer for the night and with an open no-mic opportunity for all.

The first bit is all about you dear settee-dweller. Bring a song, a poem, a magic trick, a cunning piece of origami, or whatever you've had a hankering to share with everyone. Serious or silly, serene or saucy, it doesn't matter. We have a guitar. We have a piano. We have kazoos. We have child-safe scissors. Just bring YOU.

Don't worry of you don't feel like performing - no one's gonna force you! Just come and be. There is a selection of amusing hats that you can borrow, though, if you're feeling left out. ONE of them, however, we'd like you to empty the non-fluffy contents of your pockets and purses into, which we will share with the evening's guest host and performer, which brings us to...

.. half number two (or The Second Half, as we like to call it) which will be a chance for you to appreciate the work of a selected musician, or band, playing acoustically, close up and personal (but not SO personal that it becomes impolite.) For this session we are delighted to welcome the delightful and everso-talented, Sarah Saville.

Sarah is a Hampshire-based vocalist, musician and songwriter and has been singing for over a decade, from playing pubs, clubs and festivals to supporting Katie Melua in concert. Sarah has collaborated with platinum selling dance music producers The Wideboys and appeared on several charting Ministry Of Sound compilations, as well as receiving national radio play.

Have a listen to Sarah's recordings here: https://soundcloud.com/sarah-saville

Cost:
Entry will be by donation - we suggest a fiver (but pay what you can.) See you there!
Food & refreshments:
There will be a licensed bar at this event selling yummy organic and fair trade drinks, as well as tea, coffee and soft drinks and light suppers.
Please do not bring your own food or drink to The Art House.
Accessibility:
This event will be on our first floor, accessed via a wide staircase with bannisters on either side. We regret we have no lift. The toilets are accessible and located on the ground floor. Please contact us if you have any concerns or queries about access.
Other information:-
This event is suitable for adults and young people.
Photographs:
In order to publicise future events and encourage new people to The Art House, we may take photographs during workshops or events which may be used on our website, facebook group or other publicity. If you have any objections to being photographed, please let a volunteer know, or email us, and we will endevour to respect your wishes.
Organiser of The Settee Sessions' with Sarah Saville.