The Sharing Economy: A New Future for the High Street

Wednesday, October 3, 2012 from 8:00 AM to 10:00 AM (BST)
Event Details
In this breakfast event brought to you by The People Who Share, we'll hear how the Sharing Economy will reinvent the High Street as we know it.
We will be discussing how sharing can present opportunities and challenges to traditional business models, using technology and experiences to create mass culture change, turning our fractured society into thriving, happy, sustainable communities.
Sharing can work for all parts of the business world and in this event we will be showing you exactly how to implement sharing into your brand.

 We are very excited to share our speakers for the morning: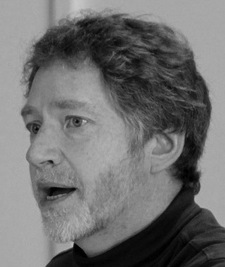 Julian Dobson - Urban Pllinators 
 Julian Dobson is a writer, speaker and commentator on regeneration, place-making, civil society and social policy. He is also a trainer, adviser and facilitator, working with organisations on creative solutions to the problems of place.
He is the director of Urban Pollinators (www.urbanpollinators.co.uk), which helps make sense of regeneration, place-making and social change by sharing and applying ideas through research, writing, editing, and face to face learning. Julian was co-founder and for 12 years was editorial director of New Start, the national magazine for regeneration practitioners, and previously edited Inside Housing, the national weekly for social housing professionals. He is a Fellow of the Royal Society of Arts and on the editorial board of the journal Local Economy.
Benita matofska, Founder of The People Who Share
Benita will be speaking about how the Sharing Economy will reinvent the High Street via the new, innovative and sustainable business models of the future.
Benita is a CEO & social entrepreneur. Her 20 year career spans broadcasting, communications, business development and charity campaigns. She is dedicated to social innovation and the power of ideas. She successfully launched two media companies, lived in New York for 8 years, devised and produced TV campaigns and award-winning series for broadcasters including the BBC, Discovery and Channel 4 and built a global entrepreneurship campaign in 100 countries. Benita is also a Fellow of the RSA, Common Purpose Alumni and an Innovator in the Finance Innovation Lab.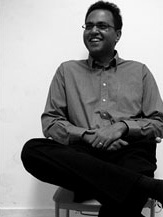 shaylesh Patel, ACA:  Founder
In July 1999, Shaylesh became the first Ernst & Young employee to be seconded to the Government's local inward investment agency - London First Centre (now called Think London) - as Business Development Manager. Here he worked closely with motivated, entrepreneurial individuals across operations, finance, business development and senior management. He followed this with a similar role back at Ernst & Young.
In December 2001 Shaylesh became the Chief Financial Officer for Flight Centre (UK) Limited, where he was instrumental in helping the company grow its commission base from £11m to £22m. The position, which also involved becoming Company Secretary for all UK operations, was new to Flight Centre in the UK and involved strategic, commercial and operational development and management involvement. The Flight Centre (UK) Limited doubled in size during his 3 years at the company.
Since October 2007, Shaylesh and his wife, Preeti, have dedicated their time to creating Healthy Planet. They spend much of their time talking to the trustees, other parents and those interested in Healthy Planet's new approach, to make sure that Healthy Planet constantly looks for the best ways to educate, provide and reward healthy choices. They have two children Akaash and Tulsi who now constantly ask their parents about the points they can earn from Healthy Planet for walking and scootering to school!
Mike Barry, Head of Sustainability, Marks & Spencer
Mike has created a special video to share with you that will be shared on the day.

Mike was part of the small team that developed the company's groundbreaking Plan A, a 100 point, 5 year plan to address a wide range of environmental and social issues.  He helps provide the vision and the energy to affect change and ensure a leading but efficient approach to sustainability across the company.
His working life is broadly divided into three parts.  Listening to and prioritising stakeholder expectations of Marks & Spencer; integrating them into corporate strategy; working with shops, business units and suppliers to deliver more sustainable products and wider business activity; and helping communicate M&S' sustainability achievements internally and externally.
In May 2011 Mike was named the Guardian's inaugural Sustainable Business Innovator of the Year. He sits on the board of the World Environment Centre and BiTC's Mayday Network. Prior to joining Marks & Spencer in 2000, he worked as an environment manager in the engineering sector and as an environmental consultant.  He is a chemistry graduate from Sheffield University.

Hosted by NESTA who are supporting The People Who Share through the Innovation In Giving Fund, this event will establish the Global Sharing Economy Network; and create a practical online guide and toolkit for the Sharing Economy and to foster game-changing collaborations.
Attendee List
Sort by:

Date

|

First Name

|

Last Name
When & Where

Nesta
1 Plough Pl
EC4A 1DE London
United Kingdom


Wednesday, October 3, 2012 from 8:00 AM to 10:00 AM (BST)
Add to my calendar
Organizer
The People Who Share is an exciting social enterprise that helps people and companies to discover, access and participate in the Sharing Economy. Our mission is to mainstream the Sharing Economy worldwide. We lead the Global Sharing Economy Network Meetup; a monthly event focussing on a variety of topics relating to the Sharing Economy, run with our partners.
As leaders in this sector, we work with a network of partners worldwide to deliver services and activities for people and companies including: campaigns, like our flagship Global Sharing Week; a corporate Sharing Economy Consultancy helping organisations across the private, public and voluntary sectors enter, participate and succeed in the Sharing Economy; access to goods and services for your every day life via our Share Guide, the largest directory of Sharing services worldwide; public speaking, workshops and events. We help people discover that if you've ever rented, swapped, exchange, borrowed, you're part of the growing Sharing Economy.
Our purpose
We're committed to reshaping the world through sharing, harnessing the power of reciprocity to create happier, healthier and more sustainable lifestyles. We're here to enable sharing, to make it easy for people to discover a whole world of sharing for their every day lives and build a global community of sharers. Our passion is unlocking the sharing potential that exists in each of us. Our mission is to mainstream the Sharing Economy worldwide.