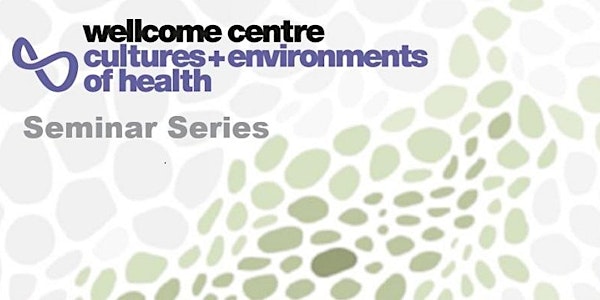 The Ship and the Island: Racialized Quarantine in Post/Colonial Literature
WCCEH Seminar with Prof. Bassam Sidiki (English and Medical Humanities, University of Texas at Austin)
About this event
In this talk I will share findings from the first and final chapters of my book project, Parasitic Empires. Historicizing and closely reading Joseph Conrad's novella 'Narcissus' (1897) and Tiphanie Yanique's short story "How to Escape from a Leper Colony" (2010), I will argue how quarantine was racialized in the "rhetorical spaces" of the plague ship and the Caribbean leper colony, a racialization that has important consequences for our current pandemic and its disparate impacts on communities of color and the Global South.
This seminar will take place in person and online.
If you would like to attend in person, please register separately here.
The event will be recorded and published on the Wellcome Centre for Cultures and Environments of Health YouTube channel, so by attending you acknowledge you may be recorded. To maintain privacy, you are welcome to keep your video turned off and change your Zoom screen name.
If you have any questions, please contact wellcomecentre@exeter.ac.uk.