We are on a mission to convince you how utterly fabulous short stories are – one exquisite story at a time!
About this event
Racontesse, the champion of short stories, will share their passion for the genre by showcasing six of the very best in this series of half-hour Supper Clubs.
Each Short Story Supper Club will explore a different tale: tragic, twisted or funny, to prove that a delicious nibble can be every bit as satisfying as a rich feast.
In digesting every element, from genre and themes to character and plot, we shall look at how and why each story works and marvel at the author who created it.
Selected stories:
1. The Lottery by Shirley Jackson (1948) - 27 January
2. The Heart of a Heartless World by Sarah Gray (2016) - 16 February
3. The Lady of the House of Love by Angela Carter (1975) - 16 March
4. Custard Cream by Robert Shearman (2013) – 30 March
5. The Machine Stops by EM Forster (1909) - 13 April
6. Pop Art by Joe Hill (2001) - 27 April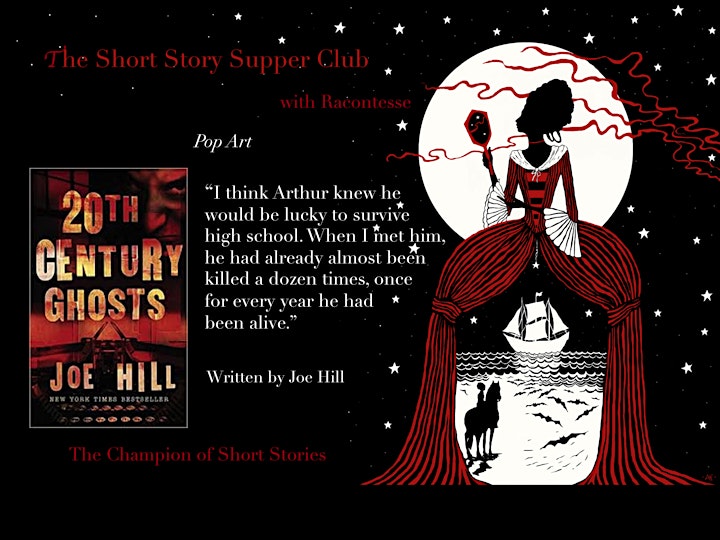 6. Pop Art by Joe Hill - 27 April 2021
Growing up is tough especially if you're an outsider, even more so if you're inflatable.
Pop Art was published in the UK as part of the short story collection 20th Century Ghosts (2005). A clever, witty and surreal coming-of-age story, it follows the misfortunes of a boy who happens to be made of plastic.
Its surreal nature allows an exploration of otherness and prejudice with a light touch. Life is fragile and the metaphor of inflatable folk in ever-present danger makes for surprising, poignant and thought-provoking reading.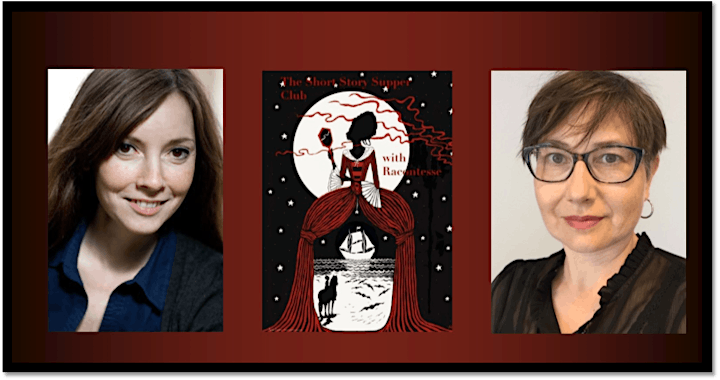 About the Speakers:
Racontesse is Sarah Gray and Josephine Rydberg. They have been friends and collaborators for nearly 25 years after meeting whilst working at the same TV production company. Together they have made three short films and have developed numerous cross media projects.
Performance, page, screen or sound – their tales interweave complimentary story formats for full audience immersive impact. These stories burrow deep into all facets of human experience, the dark and light, the strange, uncanny and unexplained.
Stories are at the heart of everything they do.
Their current online collaboration Heartwood takes place deep in the forests of Scandinavia and tells of the lost souls who dwell there – it is due for launch in spring 2021.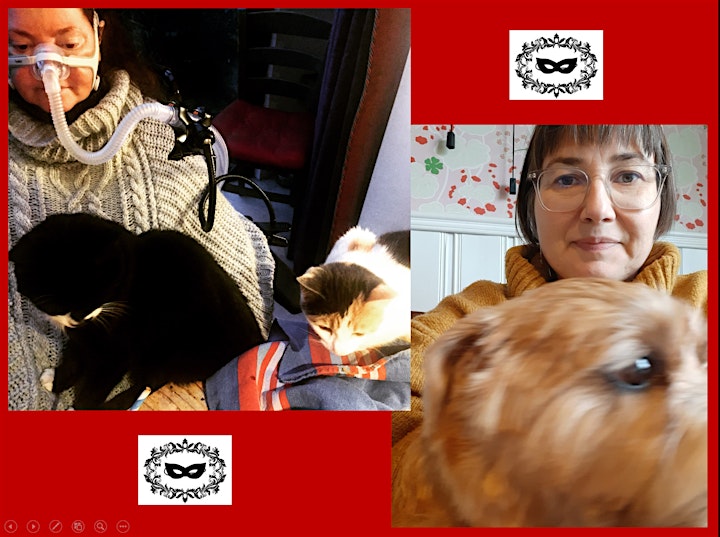 Sarah Gray has been storytelling all her professional life and has worked in TV, film and is now a full-time writer. She has published three short story collections, Half Life Surface Tension and Urban Creatures. These are beautiful, thought-provoking collections of short stories about death, loss, ghosts and supernatural creatures. Sarah revels in dark tales, those that delve deep into the undercurrents of human psychology.
Listen to one of Sarah's stories, Crowning Glory here.
Josephine Rydberg is a Crossmedia Developer in her native country of Sweden and a PhD researcher in the arts (audience participation).
Illustrations by Alodie Fielding.
All those who book will be sent a link to join this Zoom webinar in an email from the library prior to the event.
We look forward to welcoming you!