The Sikhi Enlightenment Course (Slough)
About this Event
Some FAQs related to the course:

Is this course for me ?

The Sikh Enlightenment Course is ideal for those who have a very basic understanding of Sikhi and need clear and simple advice on how to take their next steps. If you are looking to delve deeper into your spiritual Sikhi life then this course is for you!

What will I learn ?
Learn about why you are so special
Maximise your life and your potential
Develop a healthy and positive outlook
Live your life in this fast-paced world
Take charge of your health and well being

Is there any age restrictions ?

The course is suitable for adults. There may be a creche facility available for children and this will be confirmed shortly.

Will the course be run professionally?

The course will be hosted in a business conference centre with appropriate audio and visuals. The course is developed in a professional way with a pack of resources that delegates can take away for their personal development.

What is the cost of the course?

Share Charity is a not-for-profit organisation and we operate from the kind donations from the Sikh community and others who appreciate the work being done. The course is being run in the same selfless spirit and the charges will cover the venue, lunch and delegate pack costs. The course will cost £17.50 which is a reduction from the standard £25 per delegate cost, since Khalsa Primary School have very kindly subsidised the cost.

Will there be any practical learning too?

Yes, there will be interactive and breakout sessions to help get a better understanding of what is being discussed. The aim of the course is to provide detailed descriptions of Sikhi areas but to allow for delegates to get a consolidated understanding of the content that can be applied to real world examples.

What does SHARE Charity do ?

This course will be run by SHARE (Sikh History and Religious Education) Charity UK. The Charity has been at the forefront of spreading the Sikh message across the world with various initiatives including mobile apps, infographics, books and media. You can see more about what the charity does by visiting the sites below. The course is a professionally run, one day course that will be delivered by speakers with over 20 years of experience in running camps and delivering talks across the world. This is a NON-PROFIT event and all fees collected will contribute towards the cost of running the course.

Please view the intro video here:

https://www.youtube.com/watch?v=n1Q4QPRJirQ&feature=youtu.be

See some testimonials here from the previous course:

https://youtu.be/Fm7kcaBV1jU

Get the new SikhiToTheMax Mobile App by Share Charity. Learn more about the new update:

https://www.youtube.com/watch?v=f7ZhNKjZreI

Some of our videos:

Our Fields: https://www.youtube.com/watch?v=z_mPPR0DbdE

Roadblocks : https://www.youtube.com/watch?v=yOCB7-j_jdw

Opening the 10th Gate: https://www.youtube.com/watch?v=3XYPikG5Ixk

Amrit Vela and 5 Evils: https://www.youtube.com/watch?v=IheP2LHZEpA

Death: https://www.youtube.com/watch?v=1rK6ML79lxU

Gangster Mind: https://www.youtube.com/watch?v=y505HMXhlqI

Naam's Power: https://www.youtube.com/watch?v=D0YbgwX3gdc

Sehaj: https://www.youtube.com/watch?v=CoQ8DePrMFI

Karam Philosophy: https://www.youtube.com/watch?v=JfmhxWjaYyI

Sikhi Mindset: https://www.youtube.com/watch?v=Gb77bRRHcdE

Six Qualities of a Saintly Person: https://www.youtube.com/watch?v=M74Kc23J95M

Virtues of a Gursikh: https://www.youtube.com/watch?v=GRUXFadCZCk

Gratitude and Seva: https://www.youtube.com/watch?v=uzOrKLHHf_U

Resources for Schools and for Teaching about Sikhi:

The Sikh Faith for Schools: https://www.youtube.com/watch?v=MXWikGPIuD0

Sikhs in Britain: https://www.youtube.com/watch?v=xObW5ME5AA0

www.sharecharityuk.com

https://www.instagram.com/sharecharityuk/

https://www.facebook.com/sharecharityuk/

https://www.youtube.com/channel/UCdcLLpfJOizT5AzyfSHhH9w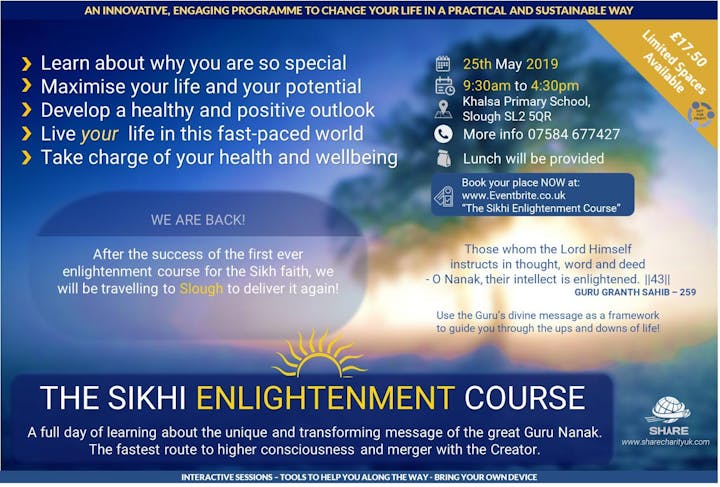 NOTE: This event has been subsidised by Khalsa Primary School. It is now reduced from £25 per delegate to £17.50. Please sign up and forward to your friends!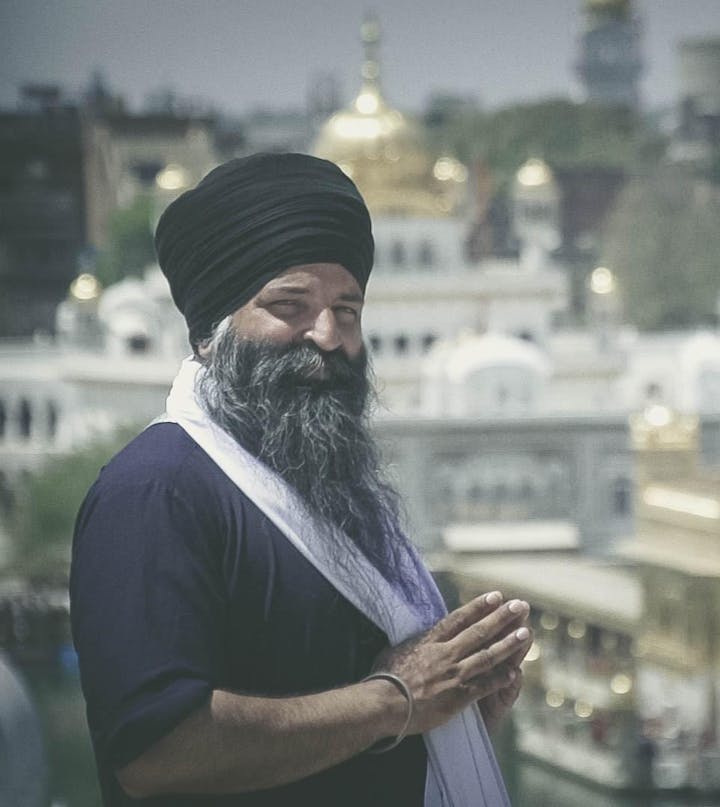 Tarsem Singh is an international speaker on the Sikh faith who has been lecturing and leading camps for over 20 years. He has delivered lectures and seminars across the world in USA, Canada, India, Australia, Europe and UK. He is the founder of the SikhiToTheMax search engine which was the first online Gurbani search and is now used in Gurdwaras across the world. He has a Computing Science background and is a Director in Software Development. He is currently working on many projects with SHARE Charity and has held leadership posts in a number of Sikh organisations.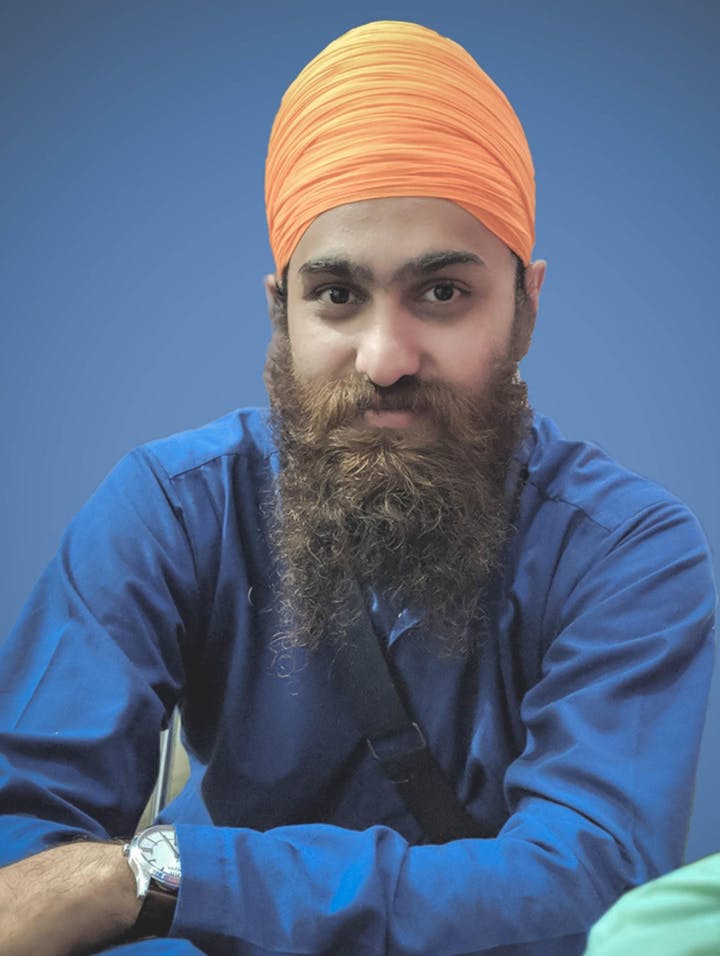 Raman Singh has been a part of SHARE Charity since the last 7 years, supporting different Sikhi projects. Raman has been an Amritdhari since last 11 years and taken part in delivering Sikhi lectures and organising camps at local Gurdwaras. He is a qualified lecturer and has worked with different educational institutions, most recently at Coventry University. Raman has developed and delivered training programmes for global automotive brands for around 4 years. His course development skills have been paramount in designing the Sikh Enlightenment course.