About this Event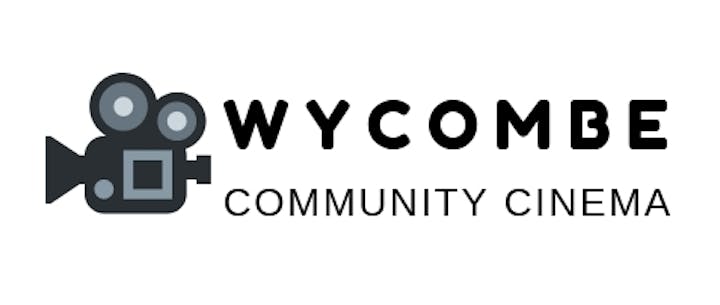 Wycombe Community Cinema are delighted to invite you to our screening of The Silence of the Lambs (15) on Friday 1 November at the Wycombe Arts Centre, High Wycombe. Join rookie investigator Clarice Starling as she locks minds with convicted serial killer and cannibal Dr. Hannibal Lecter in a desperate attempt to halt a string of grisly murders. A disturbing blend of horror, thriller, drama and psychology, the film won a host of awards including Best Director, Actor, Actress, Picture and Writing in the 1992 Oscars.
Wycombe Community Cinema is a volunteer-led initiative bringing the best of British and international filmmaking; past, present and future to the people of Wycombe and its surrounding villages. If you love films, we'd love to hear from you - come find us at the event or look for us at http://wycombecinema.eventbrite.com where you'll also find details of our future screenings.
We're working in partnership with the brilliant Wycombe Arts Centre on Desborough Road. Check out their website for details of these and other exciting events.
This event is proudly sponsored by Wycombe District Council.
______________________
Ticket Information
We cannot allocate seat numbers or reserve seats so please arrive in good time to select the seat(s) of your choice.
Doors open 30 minutes before the screening is scheduled to start (19:00h for 19:30h).
Advance tickets are available online until the published start of the performance.
If a film is cancelled we will refund the face value of your ticket. If it is postponed, tickets are will be valid for the new date.
If you are unable to attend a film you can reallocate your ticket to someone else.
Please get in touch if you require disabled parking so we can ensure a space is reserved for you.
Terms and Conditions
1. If forced to do so by circumstances beyond our control we reserve the right to:
a) cancel a performance,
b) vary the film
c) vary the time of exhibition.
IN SUCH CASES OUR LIABILITY WILL BE LIMITED TO THE REFUND OF THE COST OF THE TICKET PURCHASE ONLY, and is in all cases at our discretion. Any incidental costs (such as, but not limited to, parking fees, concessions purchases and booking fees) are the customer's sole responsibility.
2. Both the purchaser AND holder of tickets are required to observe the conditions laid down by The British Board of Film Classification Certificate for the film being exhibited. Young people and / or any adult accompanying them may, at the discretion of staff, be required to provide proof of the young person's age. This is a legal licensing requirement, it is not within the law for us OR the accompanying adult to allow under age viewing of any films.
3. We reserve the right to reallocate any seats remaining vacant at the scheduled start of the performance. Tickets bought in advance and not presented by the scheduled start of the performance may be cancelled without refund.
4. Anyone deemed by the manager to be intoxicated through alcohol or illegal drugs WILL BE REFUSED ADMISSION.
5. Smoking is not permitted inside cinemas by law.
6. Customers are not permitted to bring their own alcohol onto the premises but drinks will be available to purchase from the bar before and after the performance.
7. With the exception of on-call members of the emergency services, customer's mobile phones MUST BE SWITCHED OFF in the auditorium.
8. Sound and visual recording of films is ILLEGAL and anyone found doing so will be reported to the police.
9. The management reserves the right to refuse admission and / or require a customer to leave the premises without a refund. We are under no legal obligation to admit a customer, nor give a reason for refusing to do so. We will not tolerate ANY abuse of our volunteers or customers, physical OR verbal, in any form. INSTANCES OF ABUSE WILL AUTOMATICALLY BE REPORTED TO THE POLICE.
10. NONE OF THE ABOVE TO AFFECT YOUR STATUTORY RIGHTS