Four mind-blowing episodes to prepare African SMEs for growth and scale! Panel conversations from the AfCFTA to securing funding.
About this event
Hosted by Arielle for Africa and BAYI Foundation, this series seeks to prepare African businesses to thrive in this new normal and go beyond survival mode in business.
The series will feature four episodes;
Episode 1: AfCFTA Step by Step
Episode 2: Sustainability Simplified
Episode 3: Access the money!
Episode 4: What Next?
Meet the phenomenal hosts and moderators for the event episodes;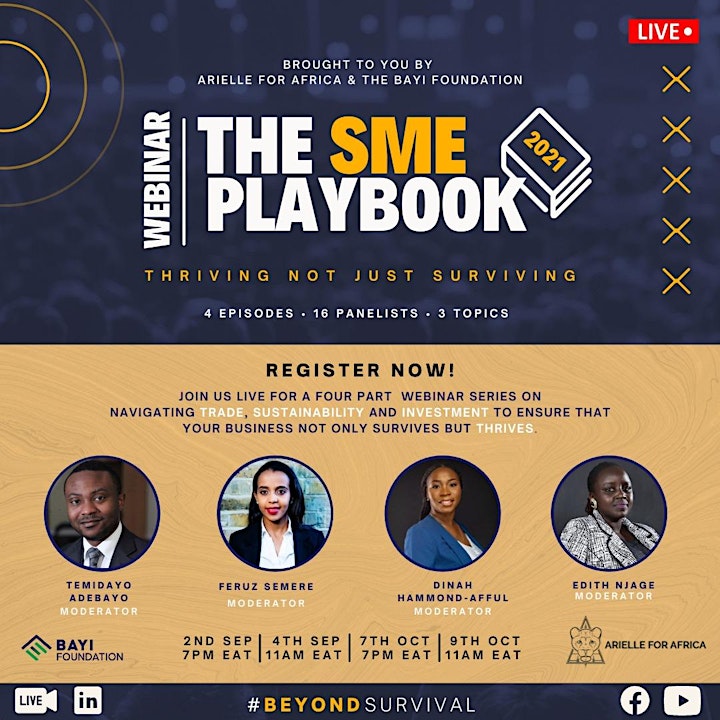 Episode 1: The African Continent recently signed the largest Trade deal since the World Trade Organization was formed. The AfCFTA is not only a game changer for the continent but will also increase intra-Africa trade by up to 50% in the coming years.
Now that we have this game changing agreement in place, entrepreneurs and business owners want to know, What now?
How do I actually take advantage of this agreement as a business owner?
Episode 2: The ESG GOALS have become a priority for businesses all over the world. The CSR conversation has never been more intentional or action based in the worlds largest corporations.
In Africa however, Sustainable business and the importance of having sustainability at the core of business is a new and foreign concept.
Can you do good and do well at the same time? Can you have an impact and still maintain a good turn-over?
Episode 3: Capital or lack there of is a major pain point for businesses in the African Continent. Most businesses actually point to lack of Capital as being their biggest pain point.
The goal is for business owners to understand their options, how to position themselves and find the capital that suits them.
The fundraise conversation has never been this real or direct!
Episode 4: As we close off the series, we will hear from our very own entrepreneurs and alumni on where they are going next.
What are their action points and how will they get there as well as getting to know more about their journey, and their future plans.
Bringing the conversation back to the entrepreneurs so they can learn from their own and be inspired by their own.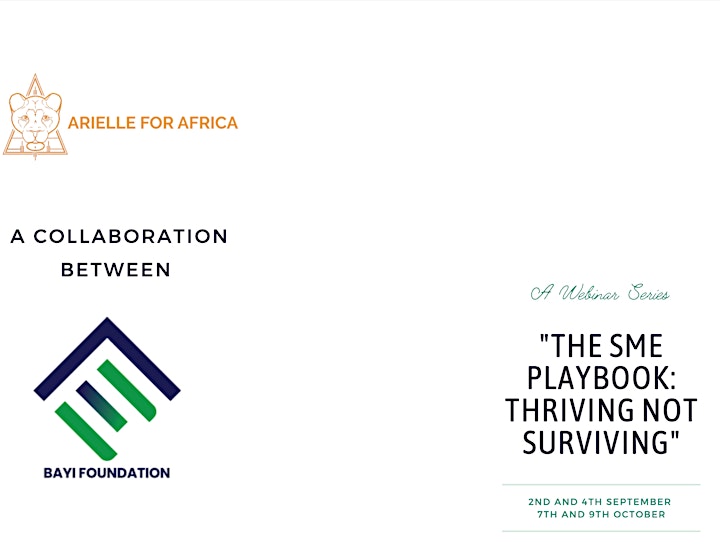 We hope to see you there!