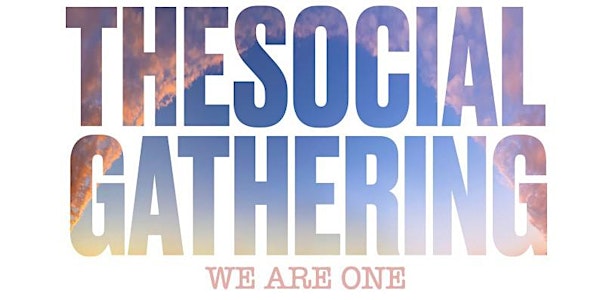 THE SOCIAL GATHERING - WE ARE ONE
THE SOCIAL GATHERING ANNIVERSARY
About this event
THE SOCIAL GATHERING
WE ARE ONE
Monday 29 March from 1900:
William Basinski and David Keenan In Conversation
'The Sunless Sea' by Jennifer Lucy Allan and Heather Leigh
Joshua Idehen - 2020 Was Broken and I Demand a Refund
+ Will Burns Talking to Carl Gosling Live From The Paper Lantern
Access here via Social Gathering YouTube: https://www.thesocial.com/the-social-gathering-we-are-one-events-links-and-timings/
Next Monday will be the anniversary of our first Social Gathering post. Carl, Lee and Robin, thought when we started that we'd be doing something online for a month or two before the bar reopened and we forgot all about that weird time when we weren't allowed out. 365 days, over 400 posts and one book later, we're still gathering, and still waiting for the day we can reopen the Social and meet in person.
To celebrate this milestone, we're hosting a night of special events - with writing, films and conversations from some of our most staunch contributors and reflections on the year gone from many of our friends. I'm not going to hazard a guess as to how long we'll be here following the anniversary - seems stupid to put a deadline on anything right now. Let's just say we'll keep this going for as long as it helps lift the spirits.
See you Monday night.
Join in the conversation using #socialgathering on Twitter @thesociallondon @WhiteRabbitBks
https://www.thesocial.com/
Join our mailing list here: https://bit.ly/SignUpWhiteRabbit