Description
The Social Media Exchange 2016 - Don't Miss Out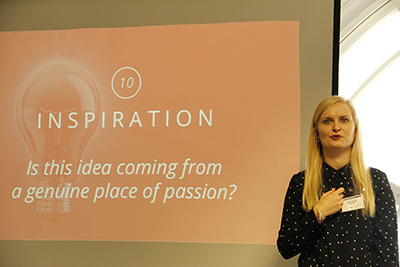 The Social Media Exchange 2016 is sounddelivery's annual flagship charity conference celebrating the power of digital storytelling and its potential to have a positive impact on the world around us.
The theme of this year's event is 'What's the Story?' where we'll explore how to find your story and how storytelling can be used in more authentic ways. This is a must attend event for anyone working in the charity sector with an interest in the power of storytelling in raising awareness, changing perceptions, inspiring action, recruiting volunteers, engaging supporters and generating funds.
BOOK NOW for a series of bite-sized and interactive master classes, practical creative surgeries and networking opportunities to help YOU navigate an ever changing media landscape both on and offline, and take advantage of the opportunities available to tell your stories. With 20+ sessions available you will be able to pick and mix to create your own personalized training plan for the day.
You'll be inspired by our presenters, learn new storytelling techniques and leave with the skills and confidence to put them into practice immediately.
Join us in on Monday 8th February 2016 to explore these ideas further with our exciting line up of guest speakers and media professionals.
Be inspired by our extensive range of masterclasses, practical surgeries and interactive workshops will include sessions on:
Crowdfunding, Video Blogging, Photography, Powerful Audio, Being a Story Producer, Working with the Media Getting the most out of YouTube, Information is Beautiful & many more to be announced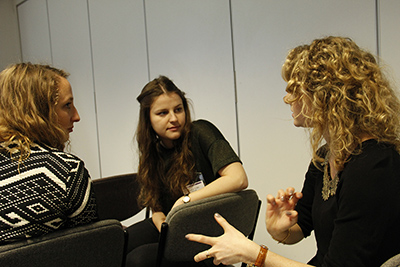 Who should attend?
This day is for people working in the charity sector with an interest in the power of storytelling and the impact it can have – to raise awareness, change perceptions, inspire action, recruit volunteers, engage supporters and generate funds.
So we mean communications, campaign and marketing staff, Fundraisers, frontline workers, service users and web managers. We'd also love to see CEOs be part of what will be an exciting day. Whether you're a newcomer or have attended some sounddelivery training and events in the past...
For more information please visit out website
BOOK YOUR TICKETS EARLY AS PLACES ARE LIMITED! #SMEX14 AND #SMEX15 SOLD OUT

#SMEX16
Email: socialmediaexchange@sounddelivery.org.uk
Tel: 0207 993 6340
Please note: We have created a tiered ticket price based on income of organisation for this event. Sometimes, in error, a payment is made from an organisation in an incorrect payment bracket. In these instance we will invoice separately for the balance
Feedback from The Social Media Exchange 2015 – Being The Story:
"Amazing stuff, thank you. So much talent in one place. It's a must-attend event"
"Can't wait for next year. One of the best conferences – ever!"
"Excellent, jam-packed day. Thanks you!"
"Brilliant event – again!"
"Excellent day with great info, tips & speakers"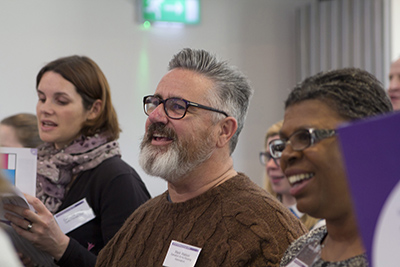 We look forward to seeing you in 2016!
Jude and The sounddelivery Team
Organiser of The Social Media Exchange 2016 (#SMEX16)
sounddelivery media is a new charity working alongside people with direct experience of social injustice to advocate for themselves and their communities publicly by providing training, support and mentoring, media meet ups and media opportunities. We work to address representation and diversity of voice in the media, finding platforms for our networks and building trusted relationships with journalists. We tackle the barriers that prevent these experts from engaging with the media who have the power to influence change.