In this online Masterclass you will learn how to create your own niche so that you have no competitors and so can suck up sales like a Dyson
About this event
The more targeted your marketing, the faster you'll make sales.
This is marketing 101 and it's non-negotiable if you want to sell successfully online.
This Masterclass will teach you how to narrow down your niche and identify your DREAM customer so that you can target them more specifically in your marketing and start making sales sooner.
I've been teaching social media marketing to business owners for 7 years and my simple strategies have been proven to work by the thousands of people who've already put them to the test. (See some of the testimonials from previous clients below)
This Masterclass takes one of the strategies I teach and explains it in full in this one hour training session which will be held on Zoom
This is not a sales webinar! I won't spend half an hour telling you how amazing I am, I'll let my lesson speak for itself and you can then make up your own mind.
At the end I will offer you the chance to come and work with me for half a day in a small group, but this will take less than 5 minutes and will not be a heavy sales pitch, rather an opportunity for those who wish to come and get their strategy sorted in just 4 hours to do so
This one hour Masterclass includes a downloadable worksheet and plenty of time for you to ask questions and get those myths busted once and for all.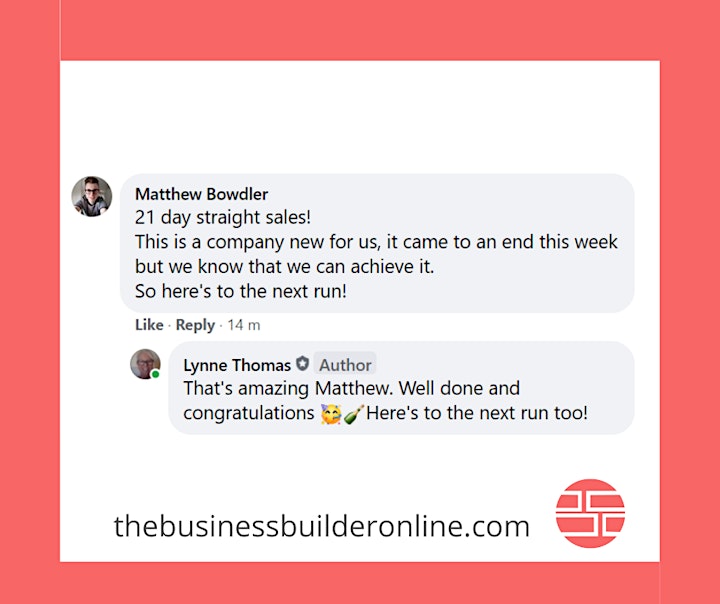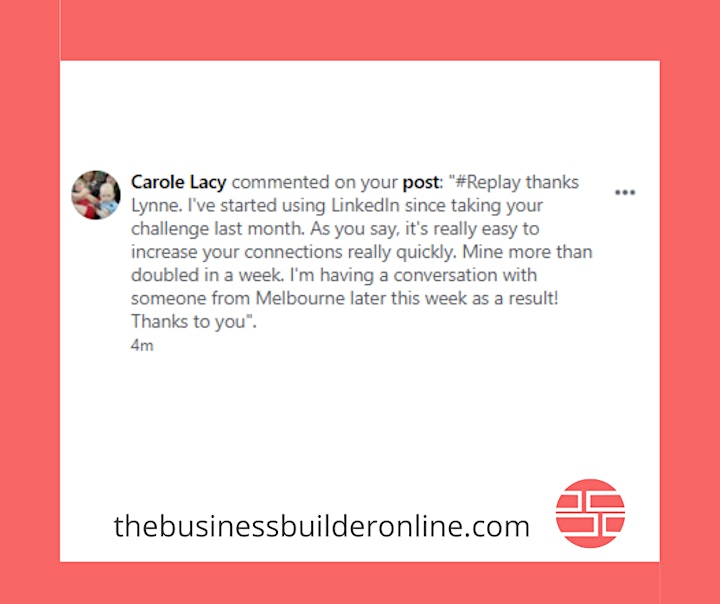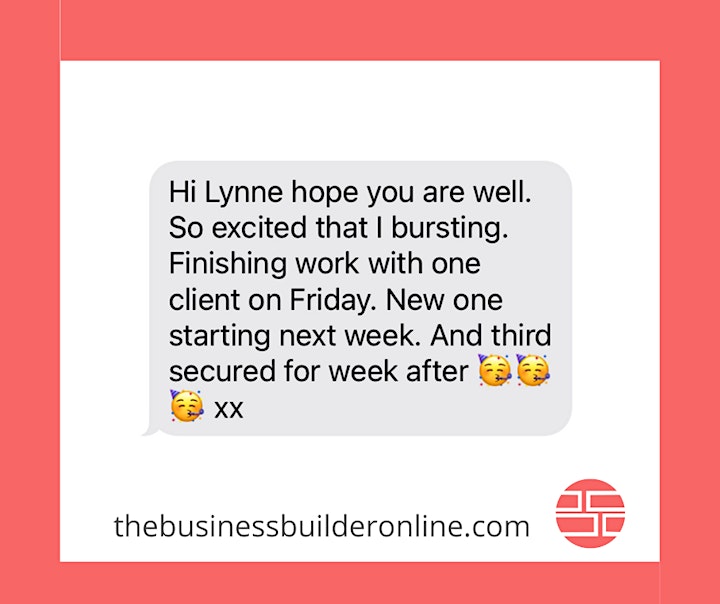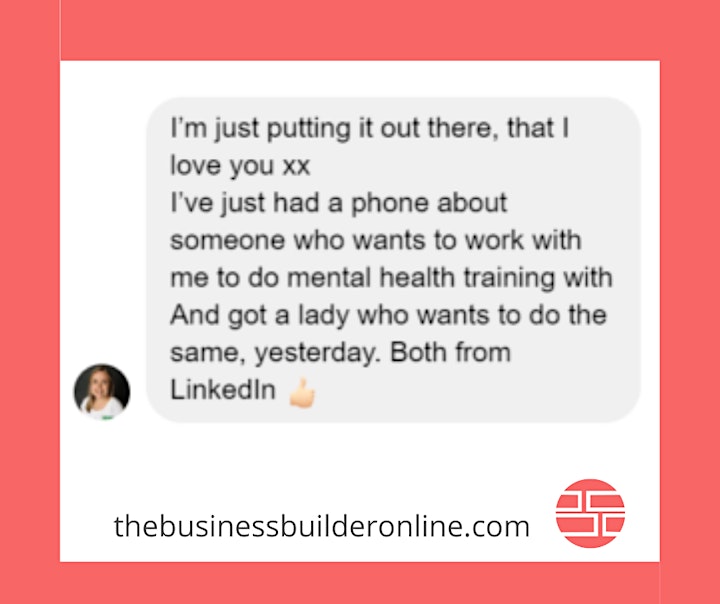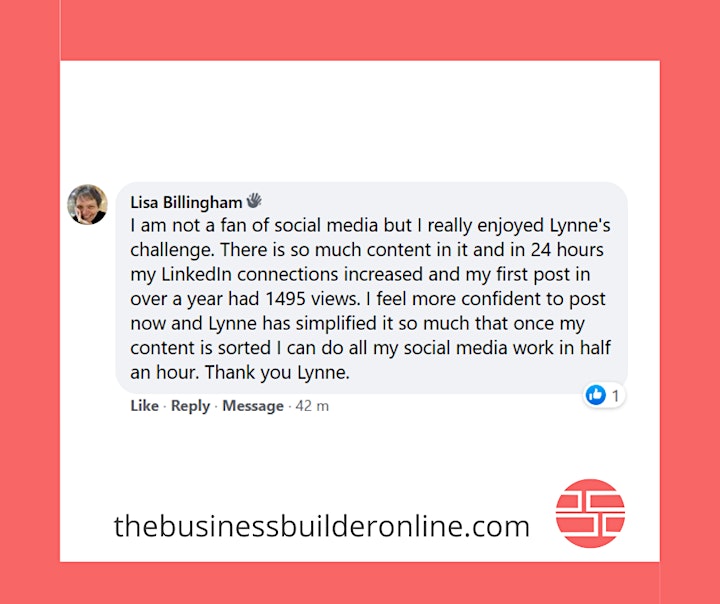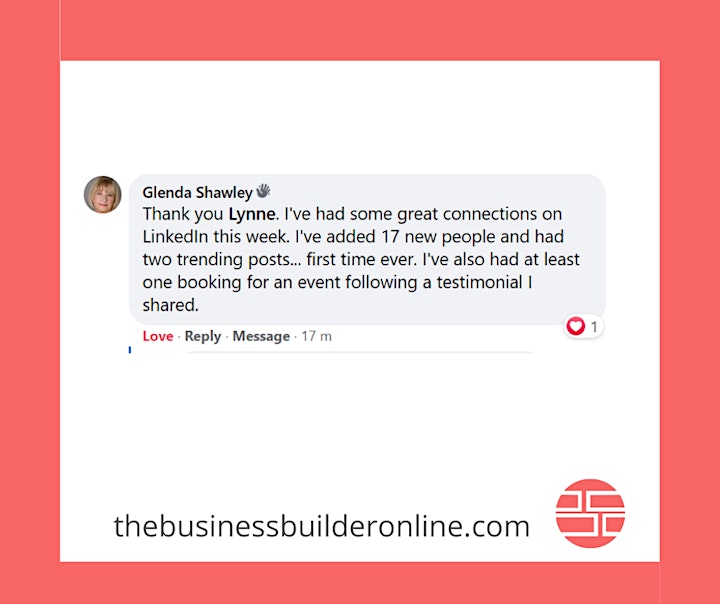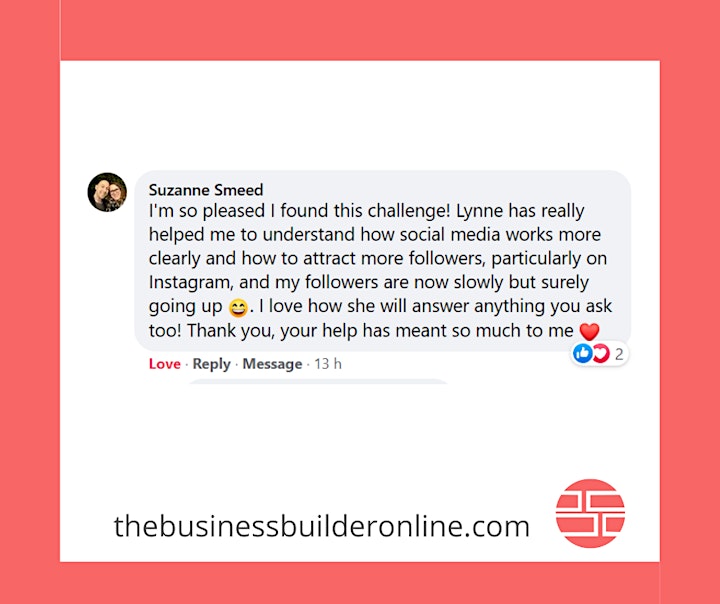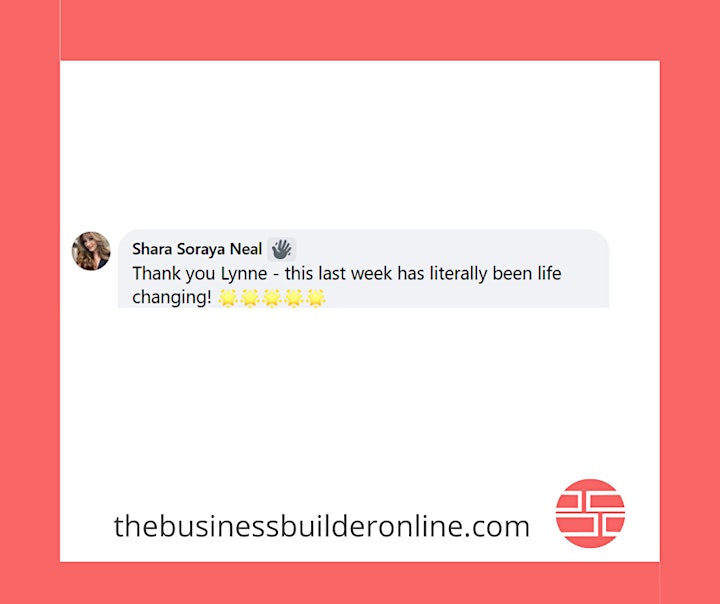 Organiser of The Social Media Masterclass - Nail Your Niche & Annihilate The Competition
Lynne Thomas (The Business Builder) has over 30 years business experience and 10 of those running her own business, Thomas Jones Consultants Ltd, so she knows a thing or two about getting found online.
Over the last 5 years she has helped to build over 1,000 businesses by helping them to create and implement online marketing strategies into their businesses.
Whether you take one of her masterclasses to learn about a particular strategy, or you join her full mentoring programme where she will work with you to show you how to build a six-figure business in just 12 months by using all the strategies together effectively, you are guaranteed results.
She has a fun and friendly approach to business building which is why her clients come back for more. Her kowledge is up to date and relevant as she uses these strategies in her own business every day.