Sales Have Ended
Ticket sales have ended
Thank you for registering for our Socialite course, we will be in contact with more information soon!
Sales Have Ended
Ticket sales have ended
Thank you for registering for our Socialite course, we will be in contact with more information soon!
Description
Make 2018 the year you conquer social media!


Have you always said to yourself that you're going to learn social media or find an agency who is actually going to give you a presence online? But every time you say it, life takes over and you just don't get a chance? Or you think that it's going to be way too much to take in and that you won't see the results? Well, now it's time to learn social media. properly, quickly and effectively.
We've set up a series of social media courses, starting in February. The best part about them? They're a reasonable price, they're just one day and they're taught by social media experts who have had over 7 years experience in marketing, have managed over 3 million followers and have strategised way over 6,000 social media posts and adverts.
Don't see this course as a formal sit down, take notes, have awkward small talk over finger sandwiches either. We want to make this course Instagrammable, meaning workbooks, pizza, and after-course networking beers. We want you all to get the absolute most out of this course, which is why we have really gone all out. So book on today and give us a follow on our social media accounts and start getting involved!
Instagram - @uplmarketing
Facebook - @uplmarketing
Twitter - @uplmarketing
Snapchat - @uplmarketing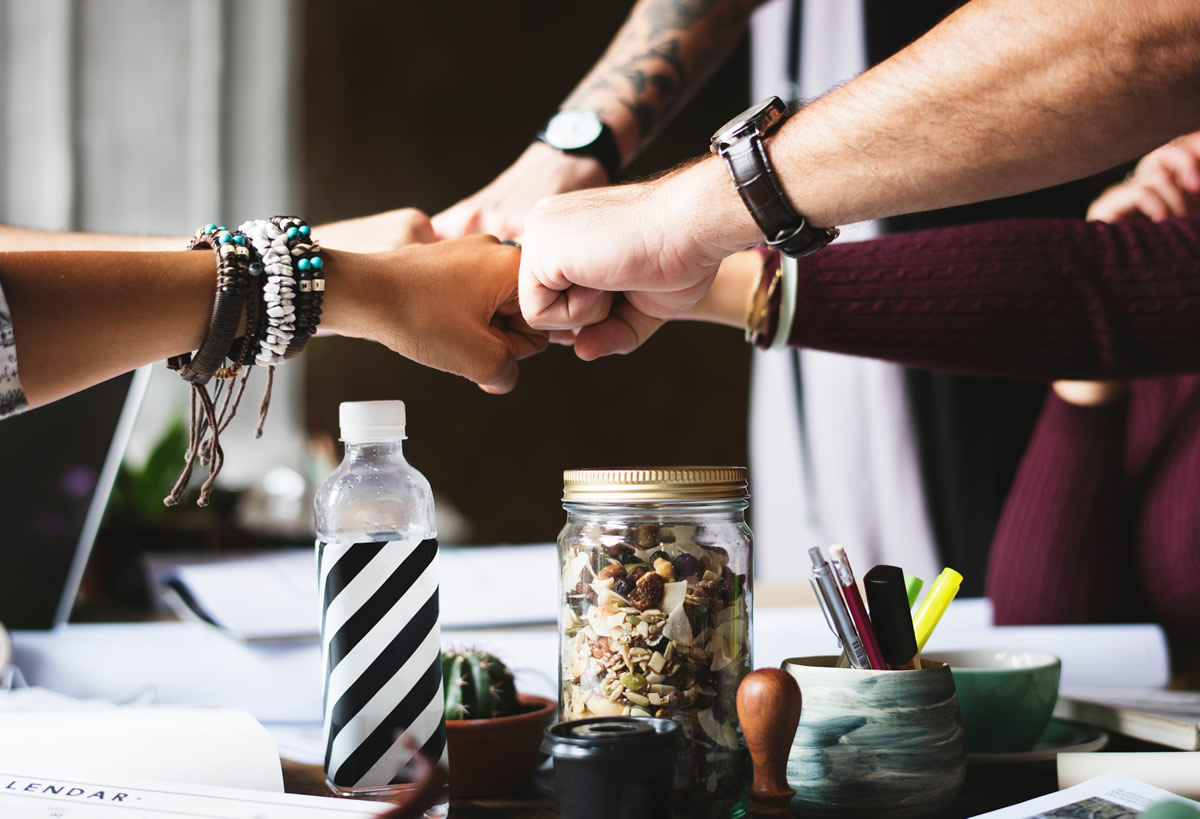 *We promise there won't be any really awkward, cheesy fist bumps, but you know how stock images are! (We will also show you some good, not cheesy stock photo websites!)
---
The Course
Our socialite course is designed to explain social media and its principles from the basics. You're going to be learning the fundamentals of social media, as well as, insights into strategies which actually SELLS your products, not just displays them. The course includes:
What is social media?
How to approach different social media platforms
How to relate to your audience and consumer behavior
How to make engaging content for your audience
Selling your business, not just presenting it
An introduction into sponsored posts
Creating traction and adding value
How you can increase your income using social media.
Reporting on your progress
The objective of this course is to help you overcome the 3 biggest challenges of social media:
1. How to effectively measure your return on investment from social
2. How to successfully budget and allocate resources
3. How to tie social campaigns to business goals
By the end of this course you're going to be social media masters, curating (this is a real word - look it up) the most engaging posts, and having the best looking Insta's out there! So book your place now to give yourself a competitive advantage for the new year!
---
Why get social?
Everyone knows social media is the place to be when growing your business, finding new customers and building a real community. Our job is to give you the tools to do this and coach you through how to approach the new age of digital marketing.
Why social media? Why online? With digital marketing, you are empowered to engage directly with your customers. You can talk to them, learn who they are and advertise directly to them, making this the most efficient form of marketing for your business.
You will also be added to our graduate Facebook group where you will be able to network, grow and learn from our social media experts!
Want more information? Feel free to contact our team through social@upl.marketing or through our social channels - @uplmarketing.
---
Here's what our customers have to say:
I was put onto the UpLinkSocial Socialite course by the owner of my business as he wanted me to work on building out our social brand awareness and actually have a strategy which could lead to sales. I was so surprised by how much I could learn about marketing a business on social media in such a short session. I have used the techniques given to me and have had great results, my boss has been really impressed! - Nick
I did the Socialite course with UpLinkSocial as I really wanted to learn how I could jump on this social media trend and actually make it work for my business. After the session, I had amazing results and actually understood how and what I should be posting to actually increase sales. I also learnt how important it is to report on my social media and how I could then learn from my results. Rob and Harry were also great at instructing the course and got everyone involved and created a really comfortable and fun learning atmosphere. - Leanne
---
Want a little more for nothing?
Refer a friend and you'll get a free social media audit! Get your friend, colleague or partner to one of our courses and you will get a free social media audit from one of our senior consultants! Tell them to mention your name at checkout!