Description
The Cambridge Society of London would like to invite its members to a unique piece of living theatre, a private Georgian evening at the Spitalfields home of the visionary artist Dennis Severs, just a short walk from Liverpool Street Station.
Dennis Severs moved into 18 Folgate Street in Spitalfields in 1979 and set about transforming the dilapidated house into a recreation of different historic styles, mostly from the 18th and 19th centuries. His aim was to create a "still life drama", a glimpse into the life of the fictional Jervis family, who made their living by silk weaving. The result is an immersive theatrical experience where each room is arranged as if the occupants have just left. Fires burn in the grates, meals are half eaten on tables, and sounds and smells evoke the activities of the time. The visitor's imagination is brought into play, resulting in as close a recreation of Georgian and Victorian life as it is possible to have in present day modern London.
Our members will have the house entirely to themselves and be given an exclusive candlelit tour of the rooms of 18 Folgate Street. This tour is conducted in silence to gain the full experience of each room which is packed with subtle detail and fascinating insights into Jervis family life. At the end of the tour we will gather in one of the reception rooms in front of a roaring fire for a glass of wine with the house curators who can answer any questions you may have before stepping out into bustling modern day Spitalfields.
To have this opportunity to explore 18 Folgate Street as part of a completely private tour is rare, and as it is a small townhouse and the experience depends for its effectiveness on atmosphere we can only offer this event to 20 people, so a member may take only one guest.
Members: £50
Numbers are limited so do book early. This event is open to Cambridge Society of London members plus one guest. Potential Society members may learn more and join at www.camsoclon.org.
Sarah Sarkhel, Committee Member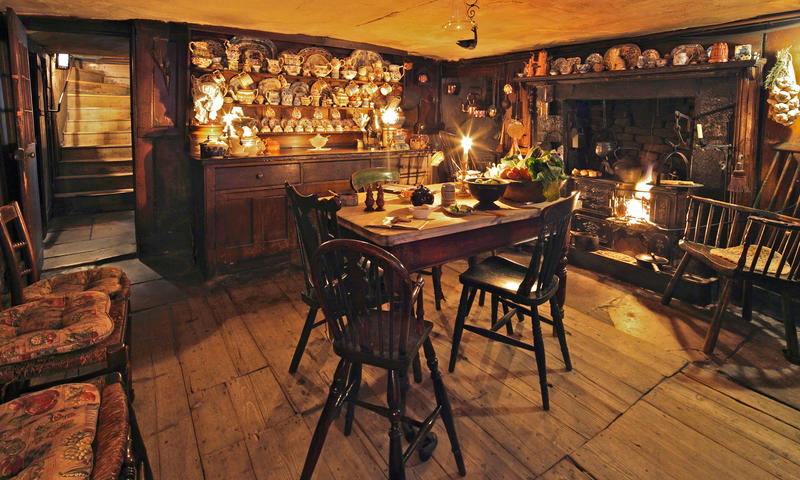 Cambridge Society of London Transfer and Refund Policy
i) At least 14 calendar days before the event: We will provide full refunds. Alternatively, if you have found a suitable replacement, we can change the name on the ticket on the understanding that you will reclaim the ticket price from them separately.
ii) Between 4 and 14 calendar days before the event: Our arrangements with our hosts are always finalised 4 calendar days before each event. With more than 4 calendar days' notice we can still change the name to someone named by you on the understanding that you will reclaim the ticket price from them separately. Alternatively, we MIGHT be able to sell it to someone else; there is no guarantee of that but we will do our best and then refund you if successful.
iii) Less than 4 calendar days: We regret that we cannot offer refunds if given less than 4 calendar days' notice.