Description
The 'Sparkling' Pop-up Breakfast
Ridgeview wines is a quarter of a century-old this year, so it's a good time for its CEO to reflect on its past. Tamara Roberts has a law degree, a chartered accountancy qualification and worked in financial services before joining the family sparkling wine business.
Since Tamara came on board in 2004, Ridgeview has gone from producing 25,000 bottles a year to 300,000 and is now planning to double that. It's won numerous awards too – both here and worldwide, which might give anyone snooty about English wines something to think about.
At our Pop up Breakfast, Tamara will talk about how that's been achieved and what the future looks like for both Ridgeview and the English wine industry. It's going to be a corker – don't miss it!
Copy: The Sentence Works
Thanks to our sponsor: Inside Stories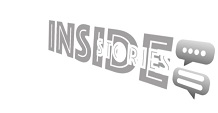 Inside Stories is a different kind of marketing consultancy. Working collaboratively, we unearth the story that lies inside your business; the story that ties everything else together. We take an audience-first approach to crafting each narrative, articulating the purpose, developing the brand personality, and defining the mission.
---
There is a small price increase to this event to reflect increases in our costs.
If you have never been a member of the Brighton & Hove Chamber you are welcome to book and join us as a guest at two of our events. After this, you will need to join the Chamber to enjoy the benefits of membership.
---
FAQs
What's the refund policy?
Places are limited, and events are usually oversubscribed. Please give two working days' notice via email for a refund* or you'll be required to pay for your place in full.
*Eventbrite booking fees are non-refundable unless the event is cancelled or there are duplicate charges.