Description
The Speaker Institute For Women is a one of a kind organisation where women from around the globe come together to build a wholistic speaking platform.


Meet Our International Faculty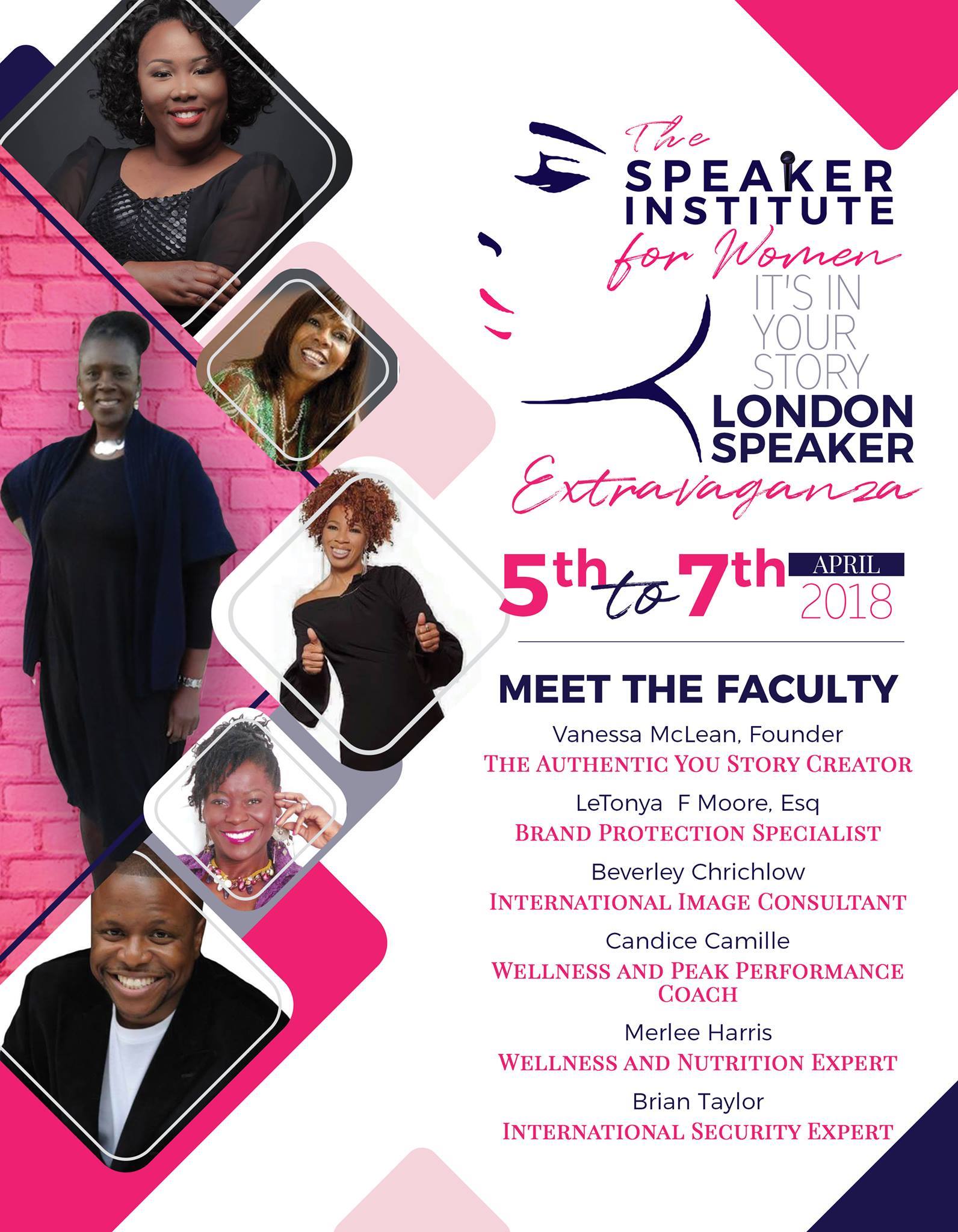 Her wellness preceeds her business.
Her message is authentic.
Her image is unique.
Her brand is impecable.
She is a powerhouse.


As we showcase our elite speakers and trainers from around the world who've mastered the wholistic apporach to dominating the global stage you will discover wellness is the precursor to her booming business.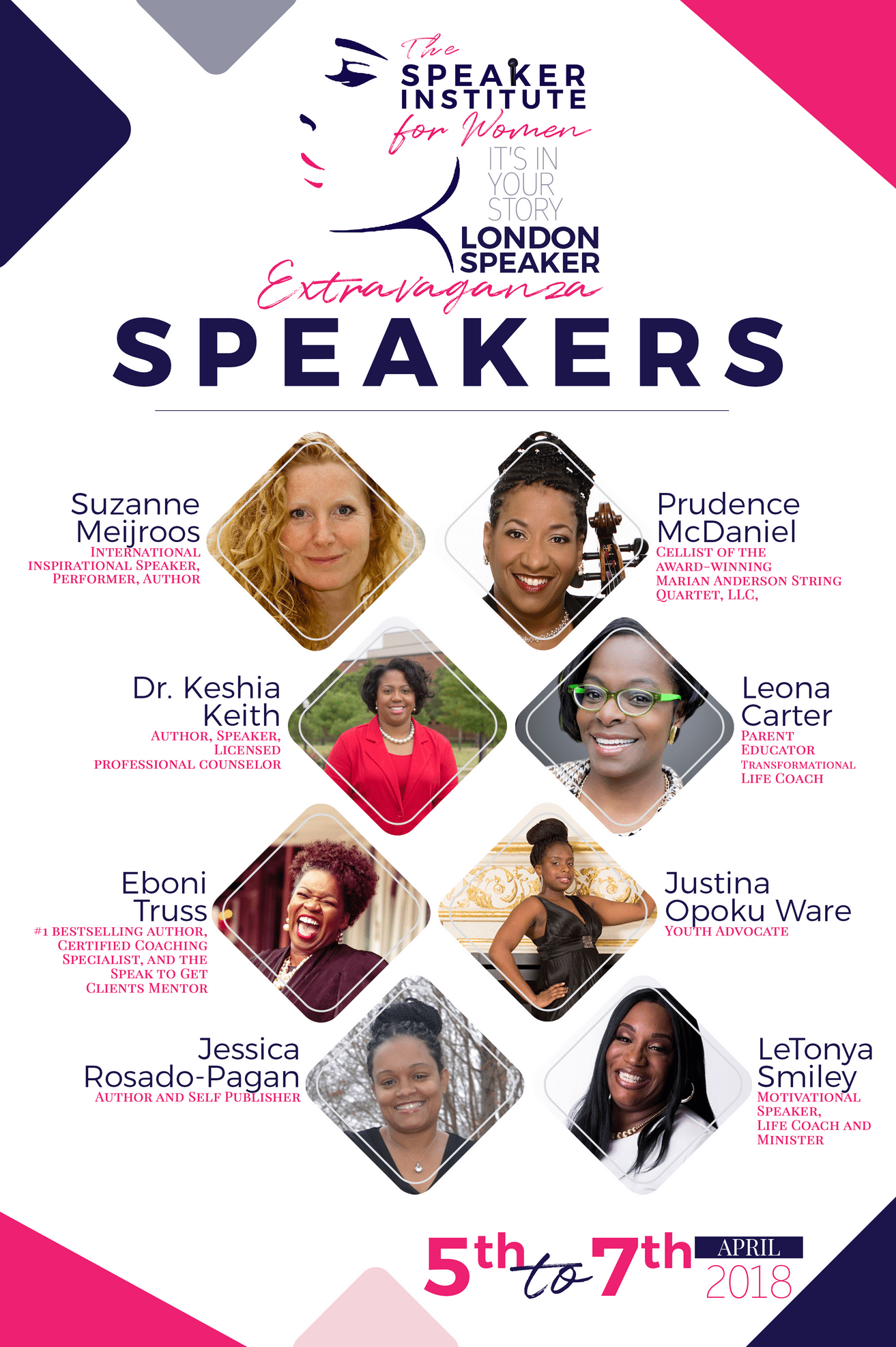 Mark your diaries for the main event on Saturday 7th April 2018
Our speakers are fired up to present to you.
You will receive years of knowledge, expertise and energy which simply oozes from these ladies stories and their personal life experiences.

Get prepared for a wellness revolution, a business shift, a relationship shift and anticipate a new direction for the women YOU have yet to give birth to.

She Held Her Head up, Repositioned Her Crown and Embraced Her Birthright

It has to be: Speaker Institite For Women Speaker Extravaganza.
Register now for the main event on Saturday 7th April 2018 10am to 5pm
Tickets will be limited so reserve your tickets ASAP.
Venue
Jurys Inn Hotel
Wellesley Road, Croydon
South London,
CR0 9XY