Description
The Speaking Adventure
---
What is it?
If you sense there's more to public speaking than trembling, getting by, or pretending to be somebody else, you're right. The more authentically we step forwards, the more we grow in real confidence, the ability to connect with our audiences, and create the impact we want. This is the adventure of unlocking your natural charisma, and it will show you a way to speak which is more grounded, uplifting and real.

We'll be a small group of max. 8 people, so we'll be able to create a supportive atmosphere and you'll get loads of personal attention. I'll be offering you a series of mini-adventures (chances to explore, play and have a go at stuff), and you can go at your own pace - there's no need to do anything you don't feel excited about.

Who's it for?
You have something valuable to offer but there's something holding you back. You're somehow not fulfilling your potential as a speaker. You need to speak at work, give presentations or contribute in meetings. You are a freelancer, business owner or entrepreneur wanting to promote your work with more impact.
You're a good speaker wanting to be more authentic, or speak with more depth and purpose. Or you might be more hesitant and interested in developing your core confidence and finding out how far you can go.

Venue
The Spitalfields Townhouse - opposite Spitalfields Market - is a real adventure in London history (and cake) - for more details check out the website: www.stayinspitalfields.com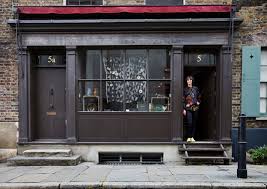 Pricing
This is a pilot workshop, so I'm only charging enough to cover costs (it's a really good opportunity to get good training at an affordable price). Prices include EventBrite fees and cake. Feel free to book online or contact me for alternative payment options. If you are completely broke, get in touch. I'll be able to offer one place at a reduced rate.

---
What people are saying

"One of the most moving, profound, and skilfully facilitated workshops I have attended. If you're looking to deepen your speaking skills, find your voice, and speak from a place of quiet confidence, this workshop is for you." - Nathalie Nahai, The Web Pyschologist
"I highly recommend The Speaking Adventure. It's great not only for trainers but anyone presenting, public speaking or wanting to find their authentic voice. In a safe environment, you push your personal boundaries and go out of your comfort zone to come out the other end a changed person. I urge you to try it out, it truly is a fantastic learning and personal development experience." - Alexandra Galviz, Head of Training, Currencies Direct
"It is very difficult to put into words the amazing experience that was 'The Speaking Adventure.' Millie's experience and passion for getting people speaking in an authentic way really shines through." - Viv Chamberlin-Kidd, IT professional