An online, practical drawing class where Bandana will guide you in drawing the striking spirals of Warli, a tribal artform from India.
About this event
Join the brilliant Bandana Agarwal for a unique drawing experience and practical introduction to the spirals of Warli, a tribal artform from India.
Warli art is replete with depictions of the way of life of the Warli people. The simple, child-like depiction of 'characters' is a trademark of this style. The circle, the square and the triangle are the basic shapes used over and over again. These depict the form of the man, the women, the deer, the cow and everything else! We're going to dive into this pastoral life and then move step-by-step as we learn to create an artwork which helps us to identify with this simplistic outlook on life.
You'll end up with a striking Warli artwork of your own!
What we'll do:
Awareness: Tribal art across the world
Appreciation: History, motifs, characteristics of Warli
Application: Creating your own Warli art
You Will Need:
1. Any of these to draw on: Plain or light colour paper bag/wine bag, cotton tote bag, A4 sheet (the thicker the better)
2. These to draw with: Normal sharpies, any 2 colours, to practice with.
Fine tipped black, red, blue, green pens for the final artwork.
Pencil, eraser, ruler
This class is suitable for ALL LEVELS!
Everyone is welcome to join this Pay-What-You-Can class. We suggest a donation of £20 which will go directly to our guest tutor Bandana and LDG tutor Frances. However, we understand that may not be possible for everybody. Please be honest and pay what you can afford so that we may continue to offer our sessions on a donation basis.
Once you have booked your place, you will receive a confirmation email and be able to access the event via your eventbrite "Online Event Page".
Your ticket includes access to the live class and 7 days access to the recording.
(Please note that the recording can be viewed once within 7 days)
IF YOU HAVE ANY PROBLEMS THEN PLEASE EMAIL : londondrawinggroup@gmail.com
And that's it!
We're really looking forward to you joining us.
Love,
LDG
Image Credit: "Untitled" c1990 by Jivya Soma Mashe
You can see what Bandana has been doing at:
www.facebook.com/Bandiworks
www.instagram.com/Bandiworks
YouTube channel: Bandiworks Artist
www.youtube.com/channel/UCVOKoqiinQmTM1nkxOeS7_w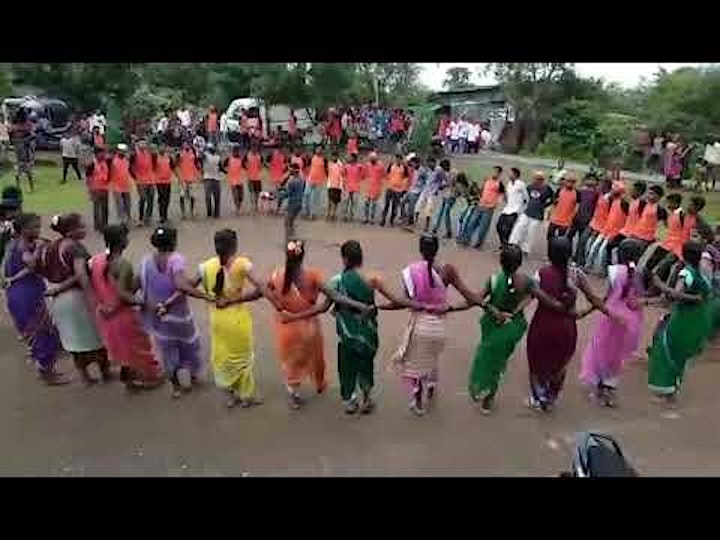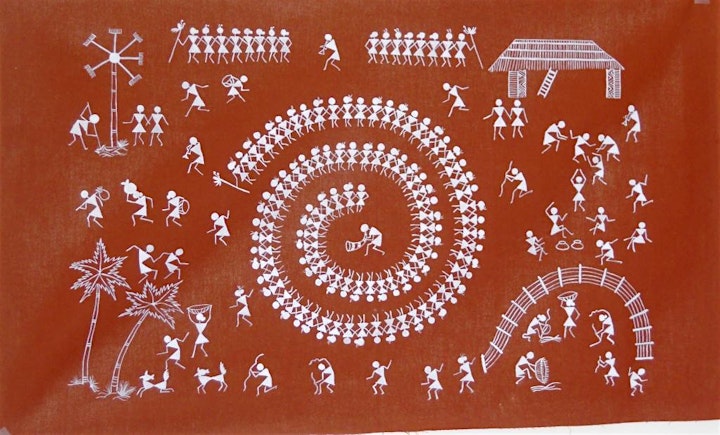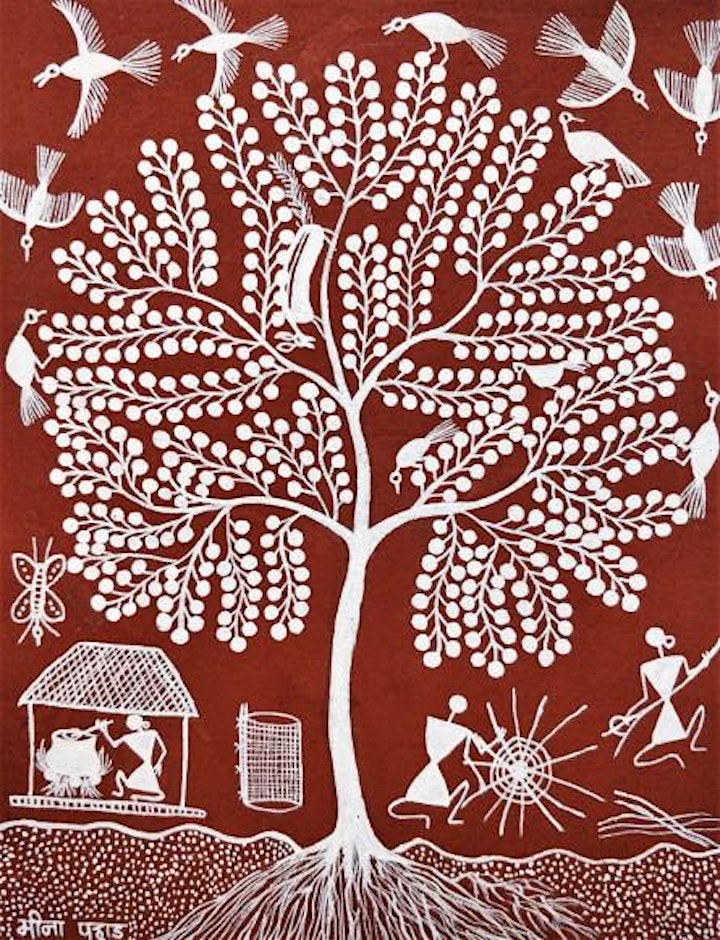 Organiser of THE SPIRALS OF WARLI: Ancient Indian Tribal Art with Bandana Agarwal
The London Drawing Group is a collective of three contemporary artists currently practising in London. Although our practices are individually varied and diverse, we are brought together by our shared love of and passion for drawing, and our experiences of being taught by a huge range of practising artists at the Royal Drawing School Central.
Our aim as a collective is simply to get more people drawing, making, connecting and engaging with art. We genuinely believe that art is for everyone, and that sometimes the only thing keeping people from engaging in the playful, unknown and unpredictable process of art-making, is that it can seem intimidating. Through working to break down contextual barriers through innovative methods of teaching and creating, we hope to make drawing approachable to everyone.