A spiritual reading and celebration of James Baldwin, marking his 97th birthday.
About this event
"James Baldwin saw himself as a 'witness,' which we can easily link to Esu's messenger profile. His role as witness means that he could not isolate himself into any one narrative or construction of being human. Our obsession with single narratives, which is altogether limiting with the incumbent desire to categorise and box in ourselves make us squander a quality I think vital in understanding a presence (being) like Baldwin in our world. I call this quality our spiritual intelligence. It operates when one is able to look at someone and see beyond their physical appearance. When we're able to acknowledge the spirit of an individual, we're sharpening our spiritual intelligence whilst simultaneously aligning with the life giving force through which we are ourselves creative; we are advanced in consciousness, aiming towards our divinity." Join us for a spiritual engagement with James Baldwin, linked here to the Yoruba orisa, Baba Esu.
About the presenter:
Dr Michelle Yaa Asantewa is a writer, editor and independent scholar. She is the co-founder of Way Wive Wordz Publishing, Editing and Tuition Services, a cultural educational platform. Her books include Elijah, The Awakening and other Poems, Guyanese Komfa: the ritual art of Trance, Something Buried in the yard, Mama Lou Tales: a folkloric biography of a Guyanese Elder. As an independent scholar, she delivers courses and workshops in creative writing, on Black Writers/literature, including Andrea Levy, James Baldwin, Toni Morrison, and African and Diasporic Spirituality. She is editor and publisher of In Search of Mami Wata: Narratives and Images of African Water Spirits (2020).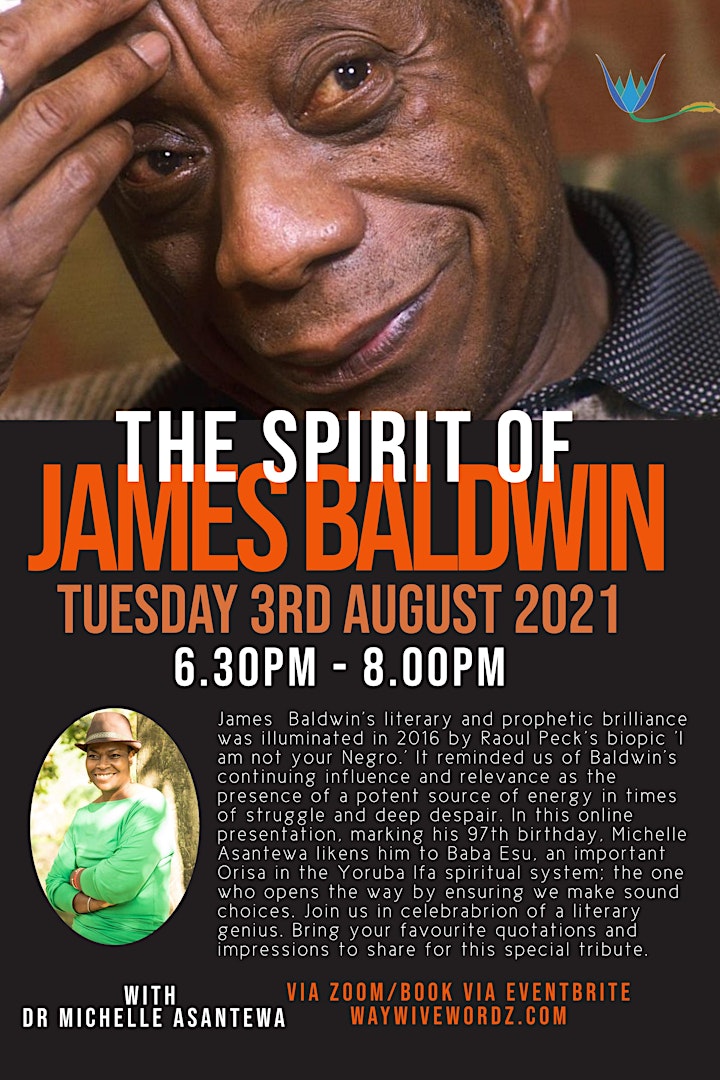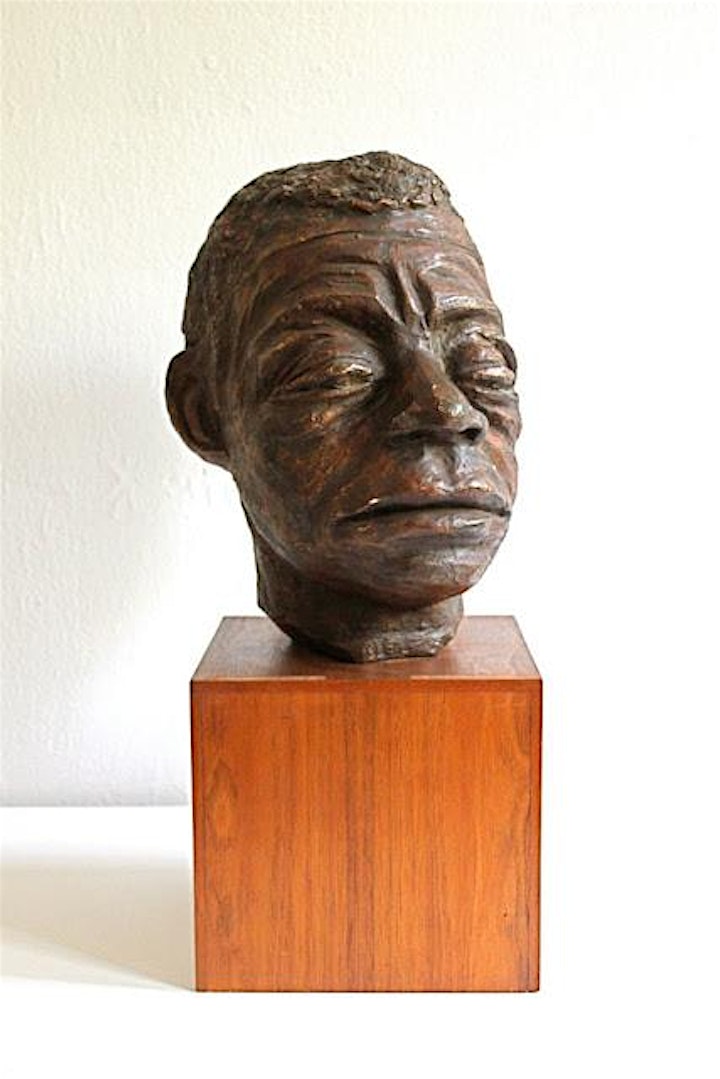 Organiser of The Spirit of James Baldwin
Way Wive Wordz specialises in a range of writing and educational initiatives:  publishing, editing and tuition. 
We provide a platform for new, undiscovered, underrepresented voices to make their creative mark in the world of writing. Words are a gift to the world. When expressed with consideration and uniqueness they have a remarkable power to transform lives. Through intimate engagement with this power we feel it's possible to achieve personal success in all areas of life. We take aspiration seriously and pride ourselves in recognising and nurturing talent. 
See Website for details: www.waywivewordz.com