The Spirit of the Atonement: Pentecostal Challenges to the Christian Tradit...
Description
A lecture given by Professor Steven Studebaker, Associate Professor of Systematic and Historical Theology & Howard & Shirley Bentall Chair in Evangelical Thought, McMaster Divinity College, Ontario, Canada.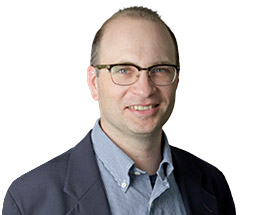 Professor Steve Studebaker
Steve Studebaker will address the challenges and opportunities provided by Pentecostal theology to the Christian atonement tradition. Although the atonement has been at the core of Pentecostal soteriology, no comprehensive theology has yet been articulated and brought into dialogue with the variety of Christian proposals. Studebaker suggests that it is particularly the Pentecostal focus on the Holy Spirit that challenges the established theories and ideas of the Christian tradition. His research shows particular interests in the Trinity, the Holy Spirit, Jonathan Edwards, Pentecostal theology, and theological reflection on contemporary culture and events, evident in two discernible streams of publications: one focuses on the trinitarian theology of Jonathan Edwards, the other participates in constructive Pentecostal theology. Studebaker received the annual book award of the Society for Pentecostal Studies for his work, From Pentecostal to the Triune God: A Pentecostal Trinitarian Theology. As one of the leading constructive and systematic Pentecostal theologians today, his work engages broad Christian concerns through the lens of Pentecostal and Charismatic perspectives. The presentation will be followed by responses from two PGR students, Simo Frestadius (Regents Theological College) and Mikael Stenhammar (University of Birmingham) and a time of dialogue and conversation.

The annual Walter J. Hollenweger lecture is held in honor of Walter Hollenweger, former professor of missions at the University of Birmingham, and widely considered the father of academic research on global Pentecostalism. The University's Centre for Pentecostal and Charismatic Studies continues this tradition.
For more information about the Centre for Pentecostal and Charismatic Studies please visit http://www.birmingham.ac.uk/schools/ptr/departments/theologyandreligion/research/pentecostal-charismatic-centre.aspx
The event is organized by the Centre for Pentecostal and Charismatic Studies and the Edward Cadbury Centre for the Public Understanding of Religion at the University of Birmingham.
This event is free, but booking is essential.
Please contact Wolfgang Vondey VondeyW@adf.bham.ac.uk for any queries.