The Spring Project - Inspiring a Generation. EVENING only

Thursday, 13 September 2012 from 18:00 to 21:30 (BST)
Event Details
The Spring Project - Inspiring a Generation
Date: Thursday 13th September 2012
Time: Evening celebration 6p.m. - 9.30p.m.
Click here to register for tickets to the day event
Venue: The Spring - 100 Vauxhall Walk, London, SE11 5EL (5 minutes walk from Vauxhall tube)

Join us to celebrating and support us in training 10,000 young people.

Over the last 2 years we have provided training for over 2,000 young people, been invited to Downing Street and learnt a huge amount about ourselves and the contribution we want to make and inspire.
The training we offer centres around the power of living from a place of curiosity and generosity. We have seen how these simple qualities have the power to transform people's lives and the contribution they can make to the world.

This year we wish to train a further 10,000 unemployed / under-employed young people and we would like your support in helping us reach this goal.

Please come and join us to celebrate this moment, the journey so far and the journey ahead. You will also have the chance to network with employers, meet young people who have been through the training and reflect on your own contribution that you would like to make to the world.

All funds raised from donations will go towards providing training.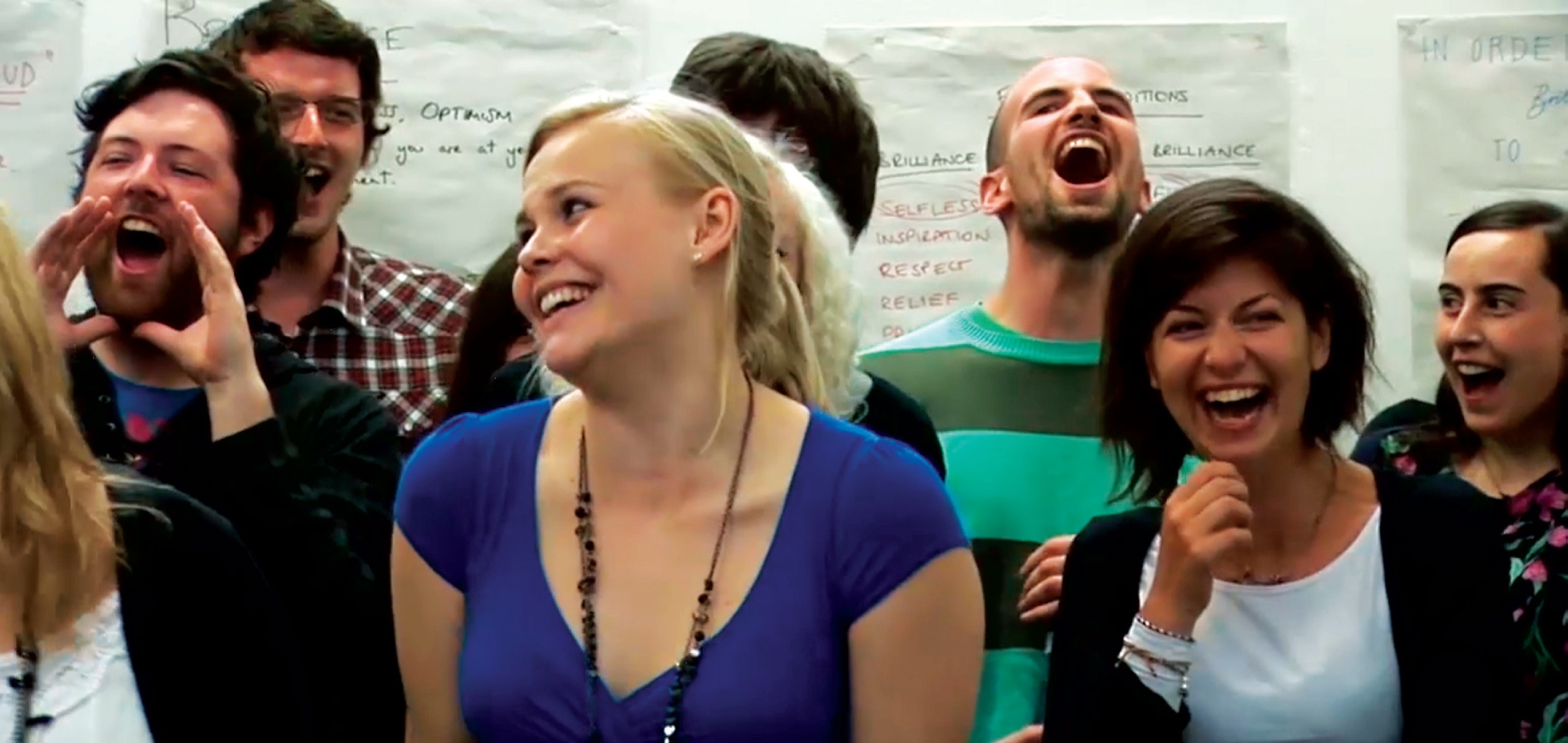 Curious about where the Spring Project training came from?
The training was created by an entrepreneur, a former global head of talent at a large corporate and an aikido master to enable people to generate outstanding results, in testing conditions, using less effort. They have worked with the boards of FTSE 100 companies to Olympic athletes to high potentials, and set up the Spring Project to make this same training and approach available free of charge to unemployed graduates, to support them in becoming powerful contributors in the world.

We call the training radical because the results delivered by this training can be instantly transformational and the effects get more powerful over time. It gets to the heart of what experience shows us is really going to support someone in generating incredible results in tough conditions.Instead of simply encouraging the application of more effort when things get tough, we're interested in engaging with the deepest levels of a person's mind and supporting them in making an inner change; in both their assumptions and their thinking so that they may generate powerful results with less effort. One of our chief aims is to provide participants with tools which will serve them with consistency and empower them throughout their lives.

"A year later, I still think about the training you gave us every day."

We also call it radical because the training is provided at no cost to participants.

You can see The Spring Project in action at the Association of Graduate Recruiters annual conference here or the story of the Spring Project

There are also opportunities to become a sponsor for this and different Spring Project events – for more details contact Andrew Armes at andrew@springproject.co.uk

Thank you for your support,The Spring Project Team
When & Where

The Spring
100 Vauxhall Walk
Vauxhall
SE11 5EL London
United Kingdom


Thursday, 13 September 2012 from 18:00 to 21:30 (BST)
Add to my calendar
Organiser
The Spring Project is a collaborative development project bringing together job seekers, recruiters and experts to provide training. It is a not-for-profit set up in January 2010.
The Spring Project supports people in enhancing their capacity, by developing their hearts and minds.
It makes world class training available to people who otherwise wouldn't be able to afford it. It supports people in learning how to create extraordinary value, enabling them to support themselves and those around them.
For more information go to www.springproject.co.uk
Past events have been attended by representatives from:
Bain, Baker & McKenzie, Bank of England, Barclays, Business in the Community, Brent Council, Centrica, Chance4Change, Childreach International, CIPD, Civil Service Fast Stream, DHL, DLA Piper, Ernst & Young, The FSA, HSBC, Institute of Civil Engineers, International Hotels Group, University of Greenwich, University of Kingston, University of London, Lambeth Council, Lloyds Register Group, Metropolitan Police, PwC, RBS, The RSA, Skills Funding Agency, Stafford Long, STEP, Tata Consultancy.