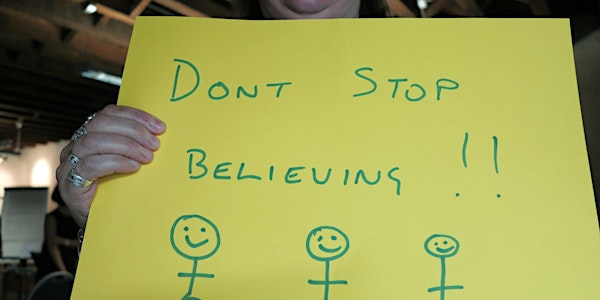 The State of Neighbourhood and Locality Working
Event Information
Location
The Bond Company
180 -182 Fazeley Street
Birmingham
B5 5SE
United Kingdom
Description
Do you work in a neighbourhood or locality team? Do you want to take stock with others in similar roles and find out how they are demonstrating value, sharing innovation, and dealing with the pressures and challenges of spending cuts?
We know those working in neighbourhoods and locality teams are often involved in some of the most important areas of public service innovation. But you are also probably under greater pressure than ever to demonstrate impact and defend your approach.

Agenda:
10.30 Arrivals, coffee, and networking
11.00 Welcome and introductions
11.15 Choice of three workshops -
Bolton's Democratic Ninjas: making do and mending with what's left after austerity -

We often talk about 'Ninjas' as slang for clever or expert – but who were the Ninja, and why might their philosophy of stealth and resourceful guerrilla tactics be a model for locality and neighbourhood working?

Impact Assessment? There's an App for that! - An Impact Assessment mobile App for charities, public services, and community groups has been designed by Birmingham-based Podnosh based on their social media surgeries.
Everyday empowerment is life-changing - In Oxford and Great Yarmouth neighbourhood teams are making a little go a long way.
12.15 Buffet lunch
13.15 Plenary session

Mapping human relationships - A real-time exercise to show how human relationships can be mapped using pens and flipcharts or free online software and how this can help us understand the potential and the challenges of building community networks and social capital.
13.45 Choice of three workshops -

Project Redemption: a community based response to re-offending - Project Redemption has been pioneered within Northamptonshire Police by a unit of former community officers who were tired of making less and less of a difference with conventional crime fighting tools.
Not just explaining 'what' happens, but 'HOW' and 'WHY' - "Theories of change" are about cause and effect - like school science lessons where knowledge and research is used to plan for the result we want, and test the theory behind the chemical reactions.
Community Councils in Southwark - Southwark's Community councils take decision-making out of the town hall and into the community and give people of all ages and backgrounds a say about what goes on in their area.
14.45 Final choice of workshops -
Digital story-telling about neighbourhood working - This is a specific style of video which is easy to create and homes in on personal stories to capture the essence of what we want to explain using 2 minutes of spoken word set to a slideshow of images.
SROI: Barnsley's 'secret weapon' - Social Return On Investment (SROI) sounds like an obscure branch of accountancy, but in Barnsley it is their secret weapon for explaining to senior officers and Members why it makes sense to devolve larger budgets to Area Councils.
Locality working in Birmingham: citywide, but not one model fits all - Birmingham City Council has pioneered neighbourhood devolution for 15 years and now under a new political Leader, the City is working even more urgently to push forward a bottom up process for neighbourhood devolution.
15.45 Plenary session and close

Mapping human relationships. We will reveral the results of the after-lunch exercise!

16.00 Event ends
For the full agenda click here.
Date and time
Location
The Bond Company
180 -182 Fazeley Street
Birmingham
B5 5SE
United Kingdom