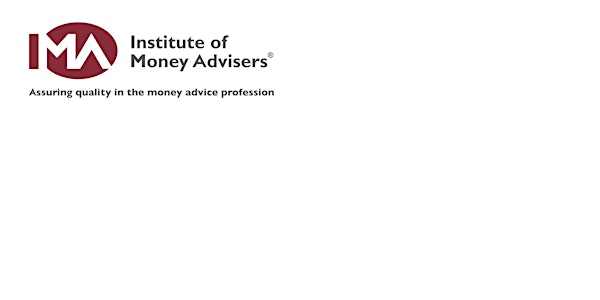 The statutory debt repayment plan (SDRP) consultation: The IMA repsonse
A national meeting for IMA members to contribute views to our response to the SDRP consultation
About this event
On 13 May, HM Treasury published a consultation and draft regulations for the forthcoming statutory debt repayment plan (SDRP).
The IMA will be responding to the consultation, and we want to ensure our response accurately reflects the views of our membership.
This meeting will include:
A presentation covering what the SDRP is, and how it is likely to affect the options available for our clients and our work.
Group discussions and feedback, so members can raise any issues which should be included in the IMA response.
This session qualifies for 2 CPD points in the meetings category for the IMA CPD scheme.
As well as the meeting, we will be sending out a survey to members which will be open from 24 June to 22 July.
We strongly encourage Money Advice Groups and individual advisers to respond to the consultation too. Attending this meeting should help you with this.
_________________________________________________________