Multiple Dates
THE STEAMBOAT AS A GIFT FROM AMERICA (in Russian with English subtitles)
Two-Act Play in Russian with English subtitles. Duration: 1.5 hours with no interval. Recommended age 13+.
About this event
THE STEAMBOAT AS A GIFT FROM AMERICA
Don't miss out! Only 3 shows in London!
28 February 2020 at 19:30
29 February 2020 at 14:00 and 19:30
Written by the ingenious Nikolay Kolyada, a Stanislavsky Prize laureate. Kolyada is named as one of the "fathers" of Russia's contemporary theatre movement. His plays are a must-see for any person interested in theatre and Russian culture.
Irina, a middle-aged single woman meets young Roman. Unpredictable plot, sparkling humour and heartbreaking reality, the characters go through a roller-coaster of emotions. What is the difference between lies and living in the imaginary world? Those pertinent questions have to be answered by our characters and the audience.
Director: Konstantin KAMENSKIY
Actors: Natasha RADSKI, Arthur USTINOV, Liliya WARD, Konstantin RUNKOVSKI
Light Design: Inka STAFRACE
Subtitles: Inese STRUPULE
Art Planet is a professional Russian theatre with the mission of bringing to the wider British public international masterpieces that haven't previously been performed in the UK.
АМЕРИКА РОССИИ ПОДАРИЛА ПАРОХОД
Пьеса о любви в двух действиях на русском языке с английскими субтитрами, продолжительность 1,5 часа без антракта. Рекомендуемый возраст 13+
Не пропустите! Всего лишь 3 спектакля в Лондоне!
28 февраля 2020 в 19:30
29 февраля 2020 а 14:00 и 19:30
Ирина, женщина среднего возраста, и юный Роман – совершенно разные, но цветет сирень и волей случая они оказываются вместе в теплую весеннюю ночь. Может ли быть больше правды в мире иллюзий, чем в реальной жизни? Где ложь, а где лила – божественная игра? На эти вопросы предстоит ответить вместе с героями нашим зрителям. Непредсказуемое развитие действия, шквал эмоций, искрометный юмор и голая правда жизни.
"Сказал: "Менталитет у тебя не тот, Ирочка!" Я в словарь глянула, да так этого слова и не нашла. Нету у меня того, чего в русском языке - нету."
Николай Владимирович Коляда - заслуженный деятель искусств Российской Федерации, лауреат международной премии им. К. С. Станиславского, один из основоположников современного театрального движения и мастер слова.
Режиссер: Константин КАМЕНСКИЙ
В ролях: Наташа РАДСКИ, Артур УСТИНОВ, Лилия ВАРД, Константин РУНКОВСКИЙ
Дизайнер по свету: Инка СТАФРЕЙС
Субтитры: Инесса СТРУПУЛЕ
Театр Арт Планета - живой профессиональный театр, центр современной русской драматургии в Лондоне. Наши актеры сотрудничают не только с нашим театром, но и задействованы в других престижных проектах в кино и на телевидении. Миссия нашего театра - дать доступ широкой публике к международным драматургическим, литературным шедеврам, которые никогда ранее не ставились в Великобритании. Наша предыдущая постановка пьесы А. Вампилова прошла с аншлагом.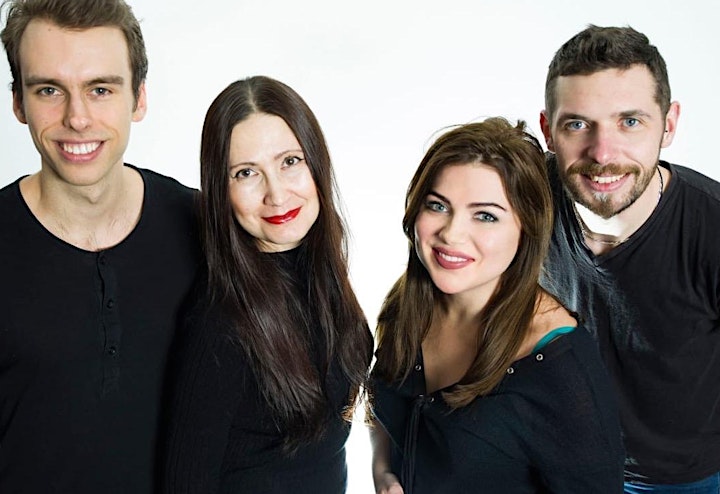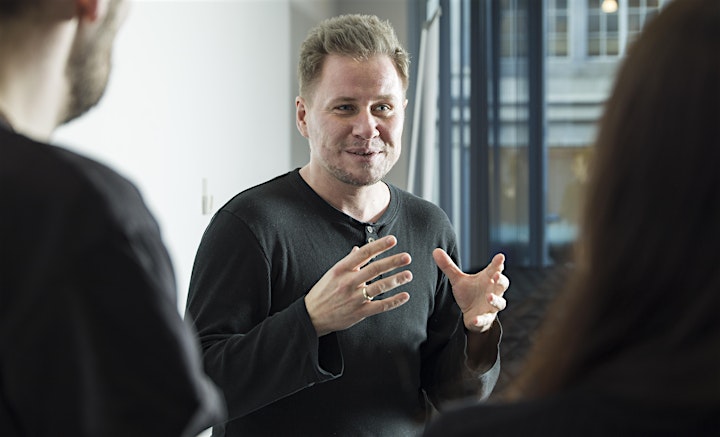 Organiser of THE STEAMBOAT AS A GIFT FROM AMERICA (in Russian with English subtitles)